How to Use the New Linkedin for Marketing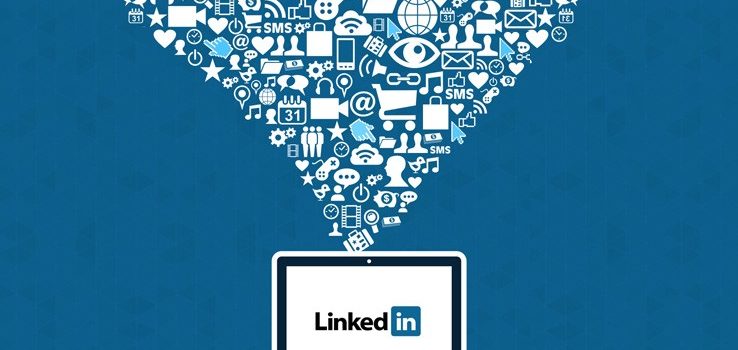 Good news!
Cold calling is dead
. According to UNC's Kenan Flagler Business School, more than 80% of decision makers simply won't take a cold call. Less than 2% result in a meeting. They're also a massive waste of money: cold calls cost 60% more per lead than other sales methods and work less than 10% of the time – which amounts to a suboptimal return-on-investment.
Forbes has recently examined the "Death of the Cold Call"
and come up with a decent cause(s) of death report: broad consumer change in attitude, sales tactics skepticism (especially among millennials), and our collective modern-day impatience. All fair. But the biggest reason might be simpler: marketers and sales professionals have discovered better methods – for instance, the "social sale." On LinkedIn – which has become the ideal platform and central hub of social selling – this can be as simple as posting a news article, or even commenting on one. The endgame is the same as any other sales and marketing strategy: build and land leads. The difference lies in the means. Take every vice of the cold call – this doesn't warrant rehearsal – and replace it with social selling's correlative virtues: where cold calls are disruptive, social selling is organic; where cold callers often come across as crude or snake oily, social sellers want to engage in a real conversation and build a strategic partnership. In short, this is B2B marketing the way it should be: a mutually beneficial (business to business) relationship. And it's popular because it works. According to
LinkedIn's Sales Blog
, "properly implemented and executed social selling program[s]" produce five major impacts:
Pipelines are filled 28% faster
Companies drive 18% more pipeline
Sales conversions jump 15%
78% of social-selling companies hit their revenue goals (compared to 38% of non-social sellers)
Social sellers see a 57% higher return from social selling (versus 23% of those relying on traditional tactics)
Those are solid numbers. Of course, the operative phrase is "properly implemented and executed." Below, we break down the best tools, strategies, and techniques to use in your LinkedIn marketing, including social selling and inbound marketing, as well as a few
don'ts
and
sure, why not's
.
LinkedIn for Lead Generation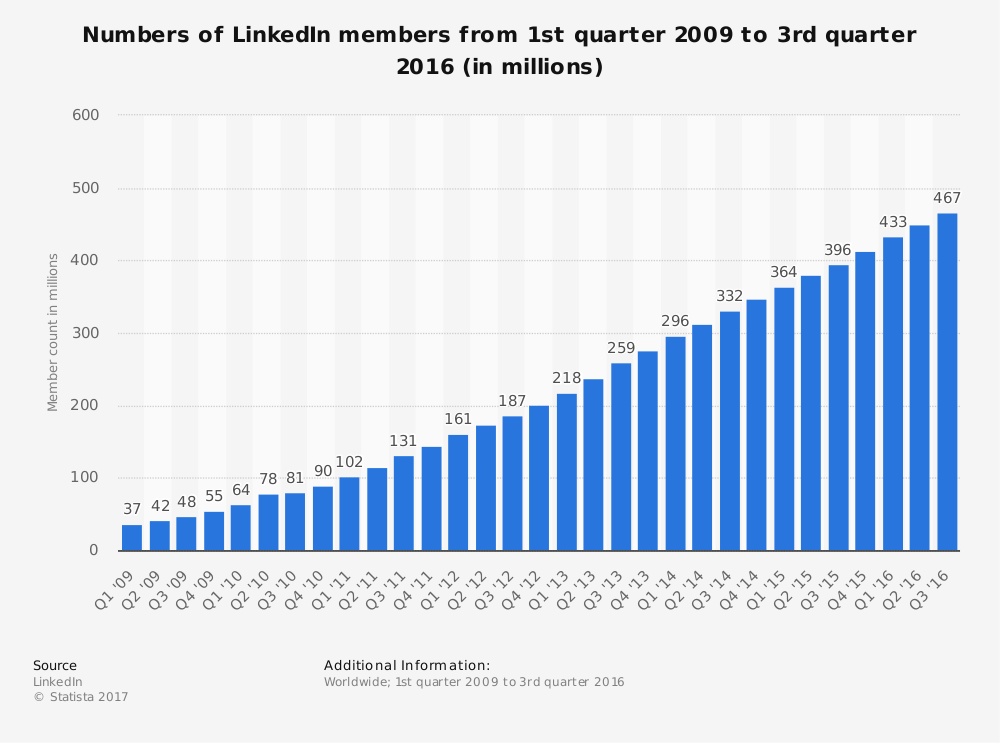 There are over 450 million members on LinkedIn, making it by far the largest professional network on the internet. From a sales and marketing perspective, the upside is obvious: there are over 450 million members on LinkedIn (including 65 million business professionals). And yet, without the right approach, that same number can turn into a downside. To be clear, social selling is an exciting new development in marketing, but don't mistake it for a total revolution. Targeted marketing still matters; lead generation still matters. If you use social media to broadcast your message, it needs to be done in a focused, non-spammy way. Otherwise all you have is a worse kind of cold call, now distributed across the internet as a case study in bad practice.
FEATURED ONLINE PROGRAMS
University of Denver – University College

Denver, CO & Online

>Master's in Marketing Communications

The Marketing Communication master's concentration prompts you to analyze consumer behavior, conduct market research, and engage the power of brands and messages in order to develop powerful digital marketing strategies. Evaluate various tactics, measure their effectiveness, and explore the intricacies of working with or in complex, multi-functional teams to execute compelling marketing campaigns. Highlights:

Top 100 university
100% online
No GRE
SPONSORED
LinkedIn features a few lead generation tools. First, advanced search. After LinkedIn launched a new interface in 2017, users initially feared that advanced search had been absorbed into LinkedIn Premium.
It turns out they were only half right
. While Premium's Sales Navigator is the more granular, powerful search engine (more in a second), LinkedIn's traditional search still features a multi-layered filter system, including type (people, businesses, groups, etc.), location, connection, and current company. For many professionals, this works.
Sales Navigator
is a step up, particularly for generating B2B leads. Three tiers are available: professional, team, and enterprise. Features run the gamut: advanced lead and company search, including granular filters; customized lead recommendations; CRM integration, including notes and tags; real-time updates on accounts and leads; InMail messaging and more. (
HubSpot has a helpful guide for how to maximize your Sales Navigator platform.
) Depending on the size of your business, the premium features may be more than you need, but its main advantage is worth highlighting: Sales Navigator eliminates a significant amount of early pipeline development, and therefore frees up time and money to pursue quality prospects.
Improve Your LinkedIn SEO
SEO is a major (overlooked) factor of inbound marketing on LinkedIn. Some tips:
Your company's description has a 156-character limit: meet the limit and leverage keywords. (Once you fill your pipeline, you should have a good idea what keywords fit your audience.) Consider the company description just as carefully as would any advertising copy: a clear mission statement and strong keywords can drive traffic, increase SEO, and boost your brand.
Consider targeted ads: in 2015, 50% of B2B marketers said they were more likely to buy from a company they've engaged with on LinkedIn. Plus conversion rates are high. Per HubSpot, U.S. customers drive a 6.1% conversion rate from LinkedIn Ads, compared to 2.6% among Google B2B advertisers.
Create a LinkedIn Showcase page to extend your presence: drive engagement, share company updates and sponsored content, create sales funnels, and develop long-term relationships with LinkedIn members. (Note that Showcase pages act as secondary pages to spotlight a specific brand, business unit, or initiative; LinkedIn recommends using other products for individual campaigns.)
Encourage your employees to share company updates, which can increase SEO potential as well as promote your brand. (Some company's social media managers help in this area.)
Check out our
50 Essential Online Marketing Tools
if you're interested in learning about specific SEO tools. Neil Patel's extensive post on
How to Use Your LinkedIn Page as a Sales Funnel
is worth a read, as well.
LinkedIn Video for Marketing, Branding, and Engagement
LinkedIn's new video platform allows organizations and business professionals to share ideas, join the conversation, promote a brand, and, through audience insights, see who's watching. Why "pivot to video" for social selling? A few interesting stats:
In short, videos work. Still the type of videos you promote depend on your LinkedIn strategy: vlogs (video blogs), interviews, tutorials, presentations, product demos and reviews, testimonials, live streams, and ads are just a few potential content types. As a general rule of thumb, keep it on the short side: 2 to 5 minutes is the target zone for compelling, attention-keeping videos (the current parameters are 3 seconds to 10 minutes). Further, you might want your LinkedIn videos distinct from videos on YouTube, Facebook, Twitter, or other feeds, especially if you treat LinkedIn as a more formal platform than other social media. People spend
3 times longer watching live video
than recorded, but that's outside of LinkedIn's purview. Again, everything revolves around brand strategy, which includes your brand of social selling. If the organization's LinkedIn presence tends toward a formal or conservative approach, videos should match: well-produced, high production quality, etc. Treat it like a TV spot. Alternatively, if the organization's LinkedIn use is casual and off-the-cuff, the preferred strategy could prioritize volume: regular video uploads that keep viewers engaged and focus on topical content such as news, practical tips, short tutorials, and vlogs. The main thing is to post – and keep posting. Which leads us to the next point.
LinkedIn for Community Engagement
The most attractive feature of social selling is its general appeal to collaboration and decency. That's a sweeping statement, but consider just one common characteristic of social selling: education. Sure, marketers have always been eager to educate consumers and businesses about a specific product: how
X
will improve
Z
and promote a better
Y
. But this is still a pitch. The "properly implemented and executed" social sale is not a pitch at all. That comes later. Social selling proposes to start on equal footing: before we exchange business transactions, let's exchange business ideas. Let's learn from each other. In some respects, it's an old-fashioned way of doing business accommodated to a modern, digital setting: to foster and participate in a community. While video obviously has its benefits, text is still the best medium for the exchange of ideas. There are several ways to do this on LinkedIn:
Post a Status Update: The easiest way to stay visible, and visibility is key. It might be as simple as sharing an article, or sharing an article with an additional comment. Better yet, ask your followers for their opinion and continue the conversation in the comment section.
Publish an Article on LinkedIn Pulse: As LinkedIn pushes toward operating as a content platform, marketers should capitalize. Paul Shapiro has written a helpful guide, 10 LinkedIn Publishing Tips, based on an analysis of 3,000 posts. But common sense works just as well. Every article represents your brand – make sure it's accurate, appropriate, and well-written. Guides perform well, and remember to format the post for readability and engagement (images, headers, section breaks, etc.). This is your best opportunity to join the conversation, or even lead it.
Join LinkedIn Groups: Think of groups as akin to online trade organizations, or perhaps more relevant, online discussion forums. As with other tools you can add your two cents, but it's often more beneficial to listen. Groups are where you can pick up industry tips, news, resources, and tricks of the trade in an intimate, collaborative environment. Even if you don't regularly engage, membership is important for credibility and visibility.
The Future of B2B Marketing
The fact is,
97% of B2B marketers
used LinkedIn in 2017, and the site is still growing. Any successful marketing strategy has to incorporate a LinkedIn strategy, whether it's for lead generation, SEO, sales funneling, brand management, community engagement, or all of the above. The future of B2B marketing is already here.