Big Spenders: The Largest Online Marketing Campaigns

Share this infographic on your site!
Big Spenders: The Largest Online Marketing Campaigns
Marketing in 2014 focused on: 1.) Real Engagement #ALSIceBucketChallenge 2.4 million challenge videos uploaded to Facebook $98.2m in donations to the ALS Association 2.) Emotion Dove Real Beauty Sketches 3.) Premium Content 4.) Many Paths to Purchase 5.) Mobile
Digital is in. And Television Marketing spending will be surpassed by 2019.
Percentage of all ad spending//Total Spent (2019): Digital marketing: 35%//$103 Billion TV Advertising: 30%//$85 Billion
So what big brands win?
Most viewed YouTube marketing campaign videos: [brand//title//views] 1.) Evian//Evian baby&me//96,070,935 2.) Metro Trains Melbourne//Dumb Ways to Die//92,976,007 3.) Volvo Trucks//The Epic Split feat. Van Damme (Live Test 6)//76,467,518 4.) Dove//Dove Real Beauty Sketches//64,873,251 5.) CarrieNYC//Telekinetic Coffee Shop Surprise//59,941,884 6.) TNT//A DRAMATIC SURPRISE ON A QUIET SCARE//51,665,435 7.) Old Spice//The Man Your Man Could Smell Like//49,599,949 8.) Pepsi//Jeff Gordon: Test Drive | Pepsi Max | Prank//43,361,650 9.) Red Bull//Felix Baumgartner's supersonic free fall from 128k- Mission Highlights//37,499,773 10.) LG//So Real it's Scary//22,903,077 11.) Kmart//Ship My Pants//21,830,671 12.) Kmart//Show Your Joe//18,304,479 13.) LG//Ultra Reality: What would you do in this situation? – LG Meteor Prank//17,331,066 14.) TNT//A dramatic surprise on an ice-cold day//14,772,642 15.) Air New Zealand//The Most Epic Safety Video Ever Made #airnzhobbit//13,134,301 16.) Air New Zealand//An Unexpected Briefing #airnzhobbit//12,196,563 17.) Three UK//The Pony #DancePonyDance//9,721,656 18.) Bodyform//Bodyform Responds: The Truth//5,625,872
The Most-Repeated Success:
1st place (tie): Air New Zealand (2 top videos) 1st place (tie): TNT (2 top videos) 1st place (tie): Kmart (2 top videos) 1st place (tie): LG (2 top videos)
Recipe For Success
Characteristics of the most viral videos: Humorous: 11 Social Experiment: 7 Intense/Shocking: 5 Prank: 5 Musical: 4 All Others: 9
Marketing for Micro Purchases is BIG
Getting to the top of the iOS app store: 80,000 downloads in 24 hours 3,333 an hour 55 a minute
In other nations:
UK: 26,000 Germany: 15,000 France: 13,000 Italy: 11,000 Spain: 7,000 After that Apple's "app discovery" engine kicks off And Organic growth sets in. The cost for obtaining a loyal app customer is up to $1.58 With top 200 Free Apps Download Volume Increasing to 8.1 million a day That's over $12 million a day. But it's worth it, with successful apps grossing hundreds of millions of dollars a year.
Highest Grossing Apps:
Facebook Games:
Candy Crush Saga– $633,00 gross profit per day. Or $231 million annual revenue Google Play Games: Clash of Clans– $4.6 million profit per day.
iOS Mobile Games:
Clash of Clans– $1.39 million profit per day.
Top Paid iPhone Apps:
Heads Up! $14,792 daily revenue Minecraft – Pocket Edition Afterlight Plague Inc
Top Paid iPad Apps:
Minecraft – Pocket Edition Cut the Rope 2 Heads Up! The Room Two
Welcome to online marketing in 2015.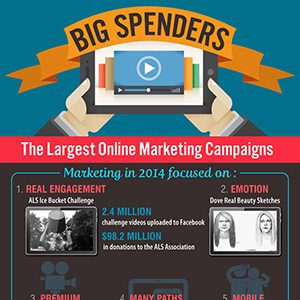 Citations: