The 20 Best Online Digital Marketing Certificates 2017-2018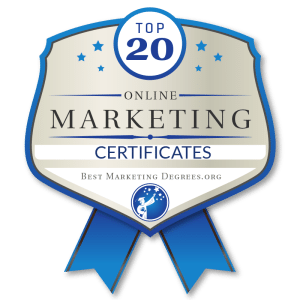 Advertising and marketing have both evolved drastically from the days long past of luxurious billboard ads and clever TV bits dreamt up by the Don Drapers of old. Today most of advertising and marketing is conducted by contractors or marketing firms in the digital realm–through strategies such as website ads, facebook marketing campaigns, SEO optimization, Google Adwords, and more. These new developments in the industry create a wealth of opportunities for both current marketing professionals and prospective students to specialize in such strategies to become a valuable asset to any type of business. Skip to>>
The 20 Best Online Masters in Marketing
FEATURED ONLINE PROGRAMS
University of Vermont

Online

>Online Digital Marketing Fundamentals Professional Certificate

In the fast-paced, ever-changing world of digital marketing, what you don't know can hurt your business—and your career. For two years in a row, UVM's Digital Marketing Fundamentals Certificate has been recognized as the #1 Best Online Digital Marketing Certificate by bestmarketingdegrees.org. Learn how to connect with consumers, enhance your career prospects, and stay ahead of the competition with UVM's 8-week, fully online program.

Liberty University

Online

>MBA in Marketing

Liberty University's Master of Business Administration in Marketing program will advance your proficiency in business skills relevant to leadership positions in the field of marketing within the domestic and global marketplace. You will be equipped to serve successfully as an expert in the modern business world, while sharpening your understanding of consumer behavior, critical thinking, market research, advertising, and promotional skills. Gain knowledge on how to advance your comprehension of contemporary issues related to the field, equipping you with an in-depth understanding of marketing practices. Courses will emphasize the importance of applying ethics to marketing practices and integrating faith with learning in a professional atmosphere. Potential Career Options: Marketing Researcher, Product Manager, Marketing Manager, Sales, Promotion, Brand Manager, Account Executive, Merchandiser, Store Manager
SPONSORED
For busy professionals and working students digital marketing certificates offer an efficient path to knowledge and specialization with highly affordable options available. Whether it be to gain a jumpstart on a new career in digital marketing or bolster a resume for an existing one, certificates offer a powerful alternative to traditional digital marketing degrees. The most thorough certificates offer education across seven categories: content, email strategies, pay-per-click platforms, search marketing (SEO and SEM), mobile devices, social media, and data analysis. In this list we have compiled 20 of the best online digital marketing certificates available using a two-fold metric that weighs the value of the program's core content and its tuition cost. You can find a more complete explanation of the metric used below.
Methodology:
Tuition Rank (50%): The tuition of the certificate with lower costs rated higher.
Core Course Content (50%): The number core content areas offered (out of 7): content, email strategies, pay-per-click platforms, search marketing (SEO and SEM), mobile devices, social media, and data analysis.
Certificates Vs. Degrees:
Before diving into this ranking it is important to elucidate the differences between digital marketing certificates and comparable degrees. The most notable and likely most important difference is that certificates for the most part require little to no previous experience or schooling, while degrees–depending on their level–will require years of previous schooling, course and degree prerequisites, and potentially even GPA requirements. The trade-off is that these steep requirements often denote a sort of prestige, and many employers will require applicants to hold a degree, depending on how advanced the position is. While there are pros and cons to both, one is not inherently more valuable than the other, as the value is determined by the student's financial situation, career goals, and personal values. For instance, a younger student who is already set on going to college and is interested in laying the foundation for a lifetime career in digital marketing will likely find the most value in a bachelor's degree. College graduates in the job market at a younger age will need all the experience they can get to set them apart from their competition, who likely hold similar degrees or more real-world experience. To someone looking to quickly switch professions or augment an existing degree, however, a certificate will likely appear more valuable, as it will allow them to swiftly change career paths in a relatively fast and affordable manner, compared to say going back to school for a different degree. Though this is not to say that the two options are mutually exclusive, rather, many professionals supplement their digital marketing degrees with certificates to stand out from the competition. And, in fact, "many students pursue degrees and certificates at the same time," says Jon Frank, CEO of Admissionado, an MBA application consulting and mentoring service.
FEATURED ONLINE PROGRAMS
University of Denver – University College

Denver, CO & Online

>Master's in Marketing Communications

The Marketing Communication master's concentration prompts you to analyze consumer behavior, conduct market research, and engage the power of brands and messages in order to develop powerful digital marketing strategies. Evaluate various tactics, measure their effectiveness, and explore the intricacies of working with or in complex, multi-functional teams to execute compelling marketing campaigns. You'll learn to:

Design, manage, and measure persuasive, integrated, digital marketing communication campaigns
Assess the current scope and predict future trends in traditional, social, mobile, email, search, and digital marketing
Measure traditional and digital marketing communication efforts and create plans to adjust future campaigns based on results
Create strategies to elevate an organization's or client's marketing and branding efforts
SPONSORED
Certificates Vs. Free Education Options:
While many students are weighing their options in either degrees or certificate, others are considering all-together free digital marketing education options. With the rise of MOOCs (massively open online courses) many students without the means to attend college or pay for certificates are finding the ingredients to piece together their own quality education. In The New York Times article entitled "Instruction for Masses Knocked Down Campus Walls," author Tamar Lewin stated, "in the past few months hundreds of thousands of motivated students around the world who lack access to elite universities have been embracing them [MOOCs] as a path toward sophisticated skills and high-paying jobs, without paying tuition or collecting a college degree." While at face-value free education may sound too good to be true, there is one catch: it requires tremendous self-motivation and dedication. There are no penalties for lagging behind in these courses and no rewards for excelling at them. And while many free digital marketing education resources may exist they are certainly not organized or all located into one place as a degree or certificate's curriculum would be. Those pursuing free online education will be tasked with not only hunting down the necessary learning materials but also with learning it–truly learning it–without the help of class discussions, tests, or quizzes or other forms of reinforcement offered by traditional learning programs. Moreover, free course instructors may not be available to answer questions or clarify content like a degree or certificate course instructor would. The most glaring challenge, however, may present itself when it comes to employment. Where other students' work and performance was tracked and measured by their college, the challenge for self-educated students is to prove that their knowledge and ability is superior without the help of a GPA, a degree or certificate, or professor recommendations. Students who can perfect this type of education, however, will likely find themselves in enviable situations–advancing in their careers without student debt and with all the powerful skillsets developed by their self-motivated and self-constructed education. As mentioned above, however, this path is not mutually exclusive and many students will find that free resources perfectly supplement their degrees or certificates. No path is inherently better than the other, rather, the value depends entirely on the student's qualities, goals, and financial factors.
1. The University of Vermont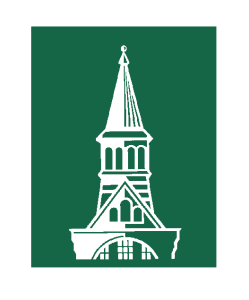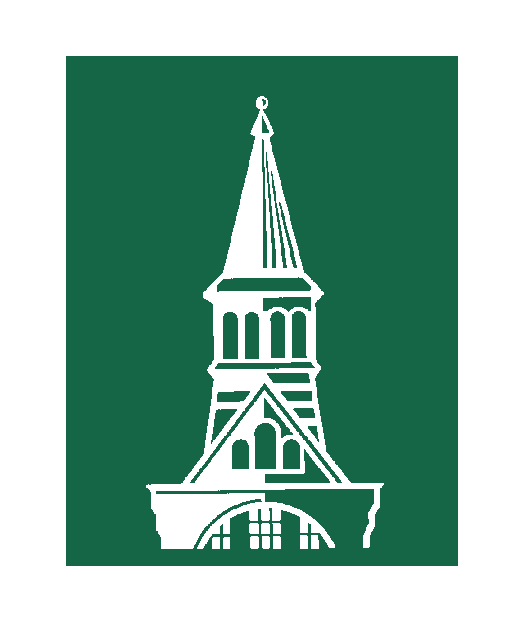 The University of Vermont is a public research university founded in 1791 and ranks as one of the oldest universities in the United States, as it is the fifth of the New England higher education institutions established after Harvard, Yale, Dartmouth, and Brown. The University of Vermont has been the state's sole land-grant University since 1862 and is one of the original Public Ivies, that is, a publicly funded University considered to deliver a quality education comparable to those that belong to the Ivy League. The University of Vermont's Digital Marketing Fundamentals Certificate can be completed in just 12 weeks and only requires about 8-10 hours of your time a week. The program covers a different topic each week that is taught by seasoned professionals who are succeeding in their speciality in digital workspace. The certificate is designed to accommodate professionals looking to jumpstart their careers in digital marketing whether they are starting from scratch or making a career change later in the game. This program takes the number 1 spot on this ranking because it is one of the most affordable and fast-paced programs on this list while offering one of the lowest tuition rates as well.
Tuition: $1,695
Core Content Areas: 7/7
2. Duke University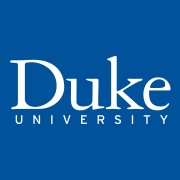 Duke University is a private research University located in Durham, North Carolina. It was founded by Methodists and Quakers in the present-day town of Trinity in 1838, before it moved to its current location in 1892. Duke is the 7th wealthiest private university in America with $11.4 billion in cash and investments in the fiscal year of 2014. Duke University has recently received attention for its considerable shift in resources towards both distance-learning and certificate programs, encouraging many students to engage in these new and progressive forms of education. Duke University's Digital Media and Marketing Certificate program, offered through the Office of Continuing Studies and Summer Session, can be completed through 350 hours (5-10 hours per week of study time is recommended) of fully-online coursework and instruction. The program is self-paced and allows students to progress through the program at the speed that best accommodates their personal schedules and attributes, so long as they complete the program within one year. The program's directors are confident enough in the quality of this certificate to offer a demo course, where students can
get a taste
of what the program will offer. The program's curriculum has been designed by some of the industry's most respected and renowned speakers, authors, and consultants. Students will also have 24/7 online access to it, so they can choose when and where they choose to learn. Upon completion, Duke's Digital Media and Marketing Program may qualify students for the OMCA or
OMCP exam
if other requirements are met.
Tuition: $2,995
Core Content Areas: 6/7
3. DePaul University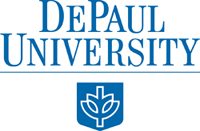 DePaul University is private university located in Chicago, Illinois and was founded by the Vincentians in 1898, in relation to the 17th-century French priest Saint Vincent de Paul, the University's namesake. Following in the footsteps of its founders, the University places a special emphasis on recruiting first-generation students as well as those from impoverished backgrounds. In 1998 DePaul University became the largest Catholic University in the United States by enrollment. DePaul University's Integrated Marketing Communications Certificate Program requires five standard courses and one elective out of twelve options that are designed to help students specialize in their chosen interest. These courses can be completed entirely online or on campus, depending on the student's desired learning strategies. This certificate is the most affordable on this list, and while it only covers 4 of the 7 core content areas, this is an intentional focus on communication strategies, such as aligning your advertising, promotion and direct and digital marketing according to employer's needs
Tuition: $1,495
Core Content Areas: 4/7
4. University of San Diego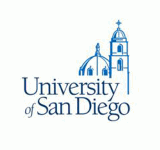 The University of San Diego was chartered in 1949 and the university opened its doors to its first class of students in 1952 as the San Diego College for Women. Today the University is a private Roman Catholic institution located in the beautiful city of San Diego, California. Though the University is of smaller size and serves smaller classes, its online departments consistently gain recognition as a quality programs from the Princeton Review, US News & World Report, Forbes, and PayScale. The University of San Diego Strategic Online Marketing certificate can be completed in just 8 months and requires only one course per week, which only requires about 3 hours of your time. The certificate is designed to help professionals and small to medium-sized businesses expand and increase the impact of their online presence. The program's curriculum emphasizes small class sizes so that the learning environment is highly interactive–both between students and with instructors. And with 6/7 core content areas covered, students can expect a comprehensive education in digital marketing.
Tuition: $3,077
Core Content Areas: 6/7
5. University of California Irvine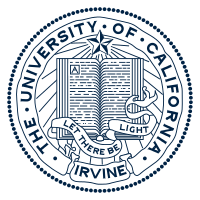 The University of California Irvine is a public research university located in Irvine, California, and is one of 10 general campuses of the UC (University of California) System. The University offers 80 undergraduate degrees and 98 graduate and professional degrees. It is considered a Public Ivy, a public university offering equivalent academic prestige as those of the Ivy League. The University is highly active in research and according to the National Science Foundation, the University spent $348 million on research and development in the fiscal year of 2013. UC Irvine offers an online Digital Marketing certificate, which in the University's words provides "you with a comprehensive examination of tactics and strategies across social media, mobile marketing, online analytics, and search engine marketing aimed at fully leveraging the Internet for achieving business goals such as acquiring, converting, and retaining online customers." The program consists of 6 standard courses and 4 electives, which are chosen by the student to increase their specialization in a given area. These courses add up to a minimum of 160 hours of instruction, which students have up to 5 years to complete. With all 7 areas of core content covered in this program, students can expect a comprehensive education in digital marketing.
Tuition: $3,765
Core Content Areas: 7/7
6. Oregon State University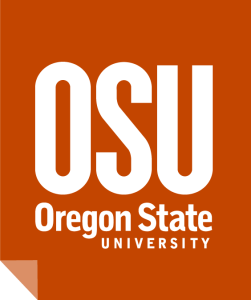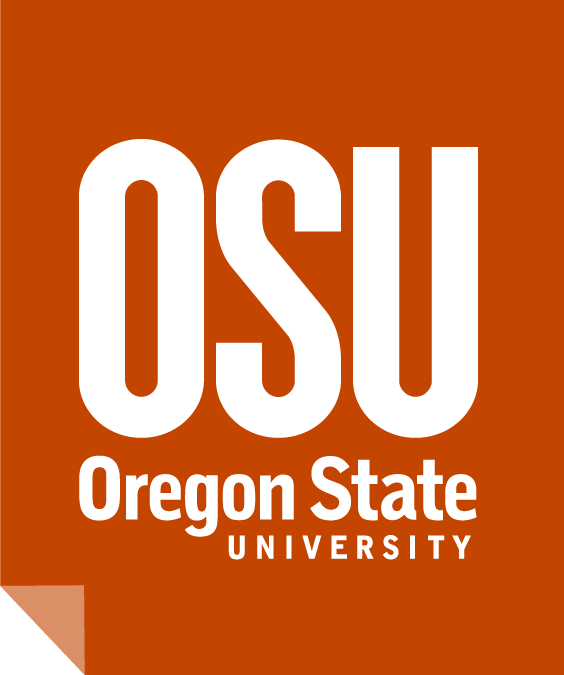 Established in 1868, Oregon State University is a public research university in the northwest United States located in Corvallis, Oregon. With over 200 undergraduate, graduate, and professional degree programs and having enrolled over 230,000 graduates since its founding, Oregon State University maintains the largest total enrollment in the state. The Carnegie Foundation has classified OSU as a graduate university with the highest research activity, having received $308.9 million in research grants and contracts for the 2015 fiscal year, which is more research funding than all other public universities in Oregon combine. Oregon State University offers a digital brand management certificate. The certificate program consists for four courses that are conducted separately over the course of a year, which when completed together yields the certificate. The four courses are: building a digital content strategy, search engine optimization and search engine marketing, social media and mobile marketing, and digital brand strategies. The courses are instructed by industry pros are designed to emulate the strategies of industry tycoons such as Nike, Adidas, Weiden + Kennedy, Jive Software, and Oregonian Media Group. As a student in this program you will be provided with opportunity to learn from and build connections with these impressive industry leaders.
Tuition: $1,950
Core Content Areas: 3/7
7. The University of Washington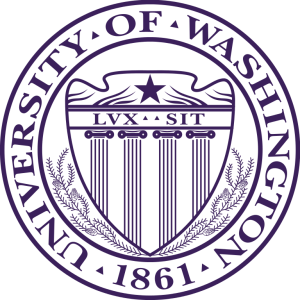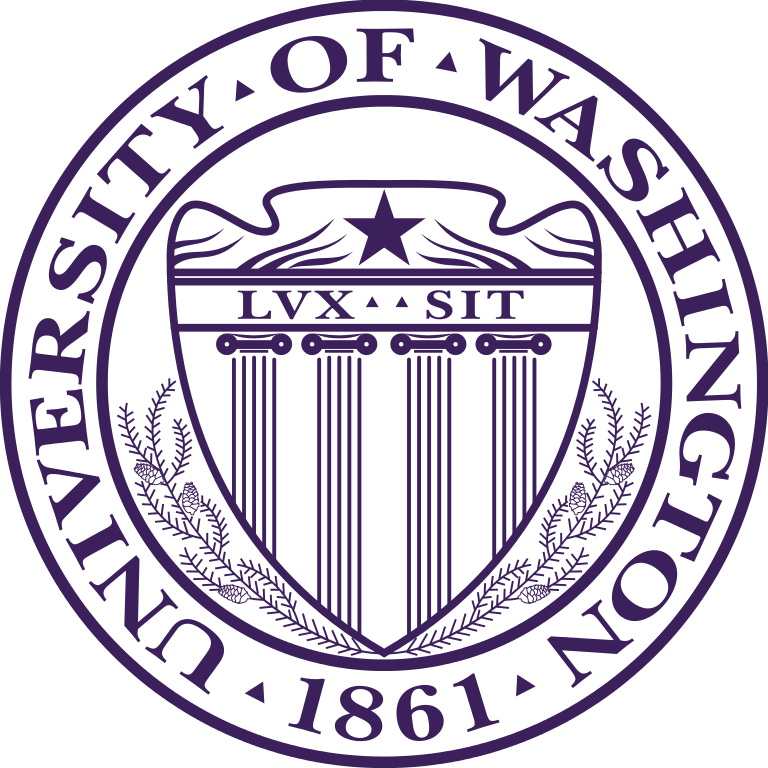 Founded in 1891, The University of Washington (UW) is a public flagship university based in Seattle, Washington. UW is one of the oldest universities on the West Coast and also features one of the most renowned and prestigious medical schools in the world. As a member of the American Association of Universities, WU is able to generate one of the highest research and development budgets in the United States. Washington University offers a Certificate in Storytelling and Content Strategy, which might sound quite different from the other certificates on this list, however, the program covers four of the core content areas of digital marketing education and the unique name simply implies a more macro view of the subject: "Telling the right story to the right audience." The program consists of three courses, which are conducted once each quarter and only require a few hours one day each week. First is Content Creation: The Power of Storytelling, then Content Strategy: Crafting the User Experience, and lastly Content Science: Data Analysis and Understanding the Problem. This program will likely appeal to those seeking to specialize in content creation and strategies.
Tuition: $3,225
Core Content Areas: 4/7
8. University of La Verne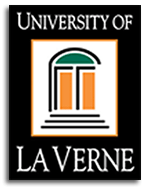 Founded in 1891 by the Church of the Brethren the University of La Verne is a private, nonprofit, and now nonsectarian university located in La Verne, California just about 30 miles east of Los Angeles. Though the University claims nonsectarianism, it maintains strong affiliations with the Church of the Brethren, meaning many students, instructors, and the University's board members are of the Church. The University's online branch, however, delivers an education free from Church affiliations and its belief systems. The University of La Verne offers a Certificate of Digital Marketing, which can be completed entirely online or through on campus sessions. Unlike many of the programs listed in this article, this certificate can be completed through just four full days of courses. The shorter, more compact design of the program curriculum is meant to service current marketing professionals looking to develop their digital marketing specialization, and as such is probably less appropriate for those looking for an introductory education of the subject. While technically much more expensive in terms of cost per hour of instruction, this certificate is likely the perfect option for busy marketing professionals looking to enhance their skillsets in digital marketing, marketing research, corporate sales, branding and advertising, retail marketing, and marketing strategy.
Tuition: $2,499
Core Content Areas: 3/7
9. Rutgers University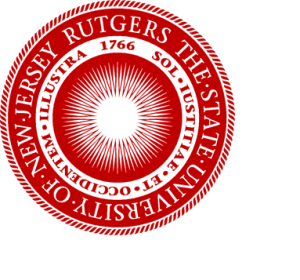 Originally chartered as Queen's College in 1766, and now a public research university known as Rutgers University, and is the largest institution of higher education in New Jersey. Rutgers is also the eighth-oldest college in the United States and is one of the nine original Colonial Colleges that were chartered before the American Revolution. While newer to the industry of online education, Rutger's online division is essential to its current development initiatives and as of 2015 it now offers 11 fully online degree programs at the undergraduate and graduate level. Rutgers University also offers online professional certificates, specifically an online Mini-MBA in Digital Marketing. The certificate program consists of 10 modules, a final exam, and a Capstone Project, which will self-paced, must be completed in 12 weeks. The modules consist of video and interactive course materials that students may access 24/7. Online discussion boards and chat rooms facilitate collaboration and social interaction with fellow peers in the program. For students looking to dive into digital marketing with a knack for the business and management aspects of the industry, this certificate program is likely a highly attractive option.
Tuition: $3,495
Core Content Areas: 4/7
10.University of Wisconsin Milwaukee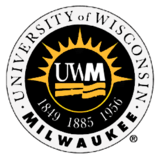 Established in 1885, The University of Wisconsin — Milwaukee is a public urban research university located in Milwaukee, Wisconsin just East of Lake Michigan. According the Carnegie Classifications of Institutions of Higher Education, the University is classified as an RI: Highest Research Activity with $62 million in research expenditures in 2015. The university ranks 98th in the world in the Professional Ranking of World Universities conducted by the École des Mines de Paris in 2011. The University of Wisconsin — Milwaukee offers a degree in digital marketing, which consists of just 3 courses and 2 electives to be completed within 2 years. You may choose 3 of any of these courses: Building an Effective Digital Content Strategy, Digital Analytics Strategy: A Structured Approach to Measuring, Interpreting and Reporting Data, Digital Storytelling Using Video, Foundations for Digital Marketing, or Paid Media: Reaching Your Target Audience. Students may then choose from over 13 electives. This freedom of choice in course content ensures that students will be able to gain the knowledge and experience in their desired interest category, helping to align career trajectory with personal goals.
Tuition: $4,344
Core Content Areas: 5/7
11. Simon Fraser University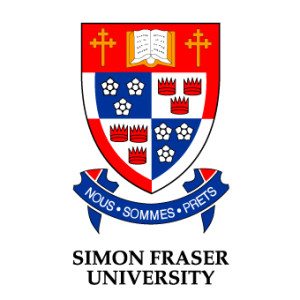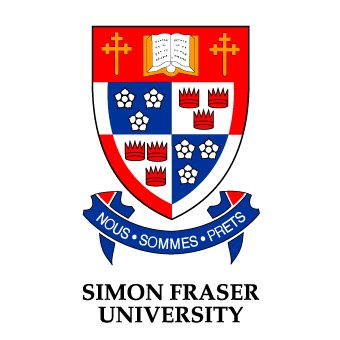 As a relatively young university established in 1965, Simon Fraser University is a public research university located in British Columbia, Canada with campuses in other cities such as Burnaby, Vancouver, and Surrey. Simon Fraser University consistently ranks as one of the top comprehensive universities in Canada taking the number 1 spot in Maclean's Annual University Rankings 12 times, with many of those being consecutive years. With a rockstar faculty and alumni faculty, who have won 43 fellowships to the Royal Society of Canada, three Rhodes Scholarships and one Pulitzer Prize to date, students can expect the top-tier instructors Simon Fraser University offers a Digital and Mobile Marketing Certificate designed for for public relations, marketing, journalism, business, government, NGO, non-profit, and other professionals who need to update their skills by mastering today's essential digital marketing tools. The program consists of eight courses and final practicum to be completed after the courses. Full-time students can expect to finish the program in about 9 weeks, while part-time students should expect something around 15 months, but regardless students must complete the program within a 5 year period. While the price tag on this certificate is higher than others, the stellar faculty and well-developed course content make a strong argument for its value.
Tuition: $7,125
Core Content Areas: 6/7
12. The University of Denver

The University of Denver is a coeducational, traditional 4-year university that was founded in 1864, and is the oldest independent private university in the Rocky Mountain Region. The campus is located just under 10 miles south of downtown Denver, one the nation's most appreciated and active cities. While the University was originally founded by Methodists, the University has now committed to a nonsectarian perspective. The University of Denver is consistently ranked by various entities and is internationally recognized as a progressive and valuable institution of education. The University of Denver offers a Certificate in Marketing Communication, which consists of 4 standard courses and 2 chosen elective courses. Students may choose from over 20 electives, and this serves to allow students to delve deeper into their chosen area of interest, becoming more specialized in a given area and thus sharpening their career-oriented focus. Terms last 10 weeks, though students do have a time-limit to finish the course material. The certificate is also regionally accredited by the NCA, meaning the certificate will hold more clout than those aren't accredited. While this certificate is the most expensive on this list the high quality education of the larger University and intensive, comprehensive, and longer design of the program itself seems to justify the expense.
Tuition:$15,072
Core Content Areas: 6/7
13. Notre Dame University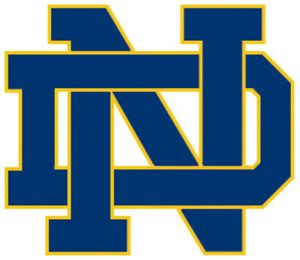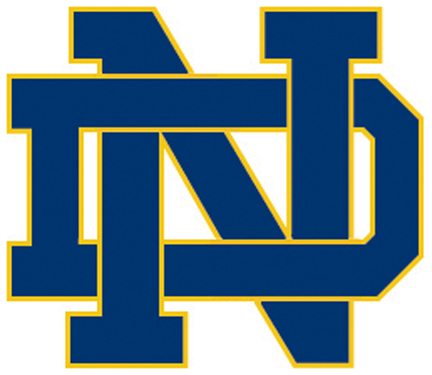 Founded in 1842 by Roman Catholics of The Church of the Holy Cross, Notre Dame University is a private, coeducational, research university. In French, Notre Dame du Lacmeans "Our Lady of the Lake" and refers to the university's patron saint, the Virgin Mary. Notre Dame remains committed to the Catholic faith today as evidenced by the numerous ministries funded by the school as well as the Catholic-themed architecture that defines the campus. Despite the Catholic dedication, students from all denominations are welcomed. Notre Dame's College of Mendoza Business and Rutger's Business School of Executive Education have come together in collaboration to offer a Digital Marketing certificate. The program has gathered renowned professionals from the industry to provide students with actionable insights for leveraging the power of the digital realm to achieve tangible business results. Amazingly, the program is designed to compact, fast-paced, and is accelerated to require only one week of hard work and dedication. Considering the combined resources of the schools who have created this program, students and professionals alike should expect a high-quality and well-designed learning experience.
Tuition: $4,995
Core Content Areas: 4/7
14. University of St. Thomas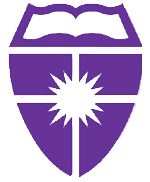 The University of St. Thomas was founded is a private, Catholic, liberal arts, archdiocesan university founded in 1885 and located in Minneapolis, Minnesota . Originally founded as a Catholic seminary, the University is named after the medieval theologian philosopher, Thomas Aquinas, who was the patron saint of students in the Roman Catholic Church. With over 10,000 currently in enrollment it is also Minnesota's largest non-profit university. Today, The University of St. Thomas remains true to its Catholic and philosophical roots; with a motto of "All for the Common Good," it maintains heavy focus on community service and education as platform for social flourishing. The University of St. Thomas offers a Digital Marketing Certificate, composed of three programs: Internet Marketing Essentials, Digital Advertising Solutions, and Marketing Data Analysis: Design, Dissect, Decide. Each section is taught by a rockstar instructors specializing in that subject matter, who have established their rapport through real success in their relative corners of the industry. Students in the program will also be able to interact with their instructors in real-time through virtual classroom interfaces.
Tuition: $4,695
Core Content Areas: 3/7
15. University of Illinois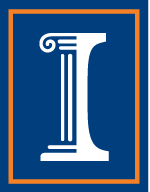 Founded in 1867, the University of Illinois is a public research intensive university with three locations in Illinois: Chicago, Champaign, and Springfield. It is the second oldest university in the state behind Illinois State University and is also a founding member of The Big Ten Conference, the oldest collegiate division I conference in the United States. The Carnegie Classification System ranked the University as a RU/VH research university, indicating very high research average in comparison to national averages. Another impressive distinction of the University is that it holds the second largest library in the United States, just behind Harvard University. The University of Illinois offers a Certificate of Digital Marketing that can be completed entirely through online coursework. The certificate program consists of three sequential courses that end in a Capstone Project. Each course lasts 4 weeks and requires about 6-8 hours of work a week. The program, while self-paced, is designed to sequentially deliver the concepts, tools, and techniques you need to both communicate with customers in a systematic and integrated way using multi-media channels and to create effective targeted promotional campaigns. While this certificate only covers 1 area of core content that we measured in our metric, the program empowers the student to explore and follow their own interests, which is delivered through highly interactive and hands-on formats–a great learning-type option for students looking for more engaging learning formats than are traditionally offered in standard online education.
Tuition: $2,974
Core Content Areas: 1/7
16. University of California Los Angeles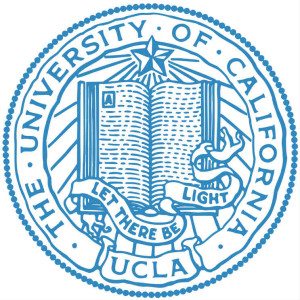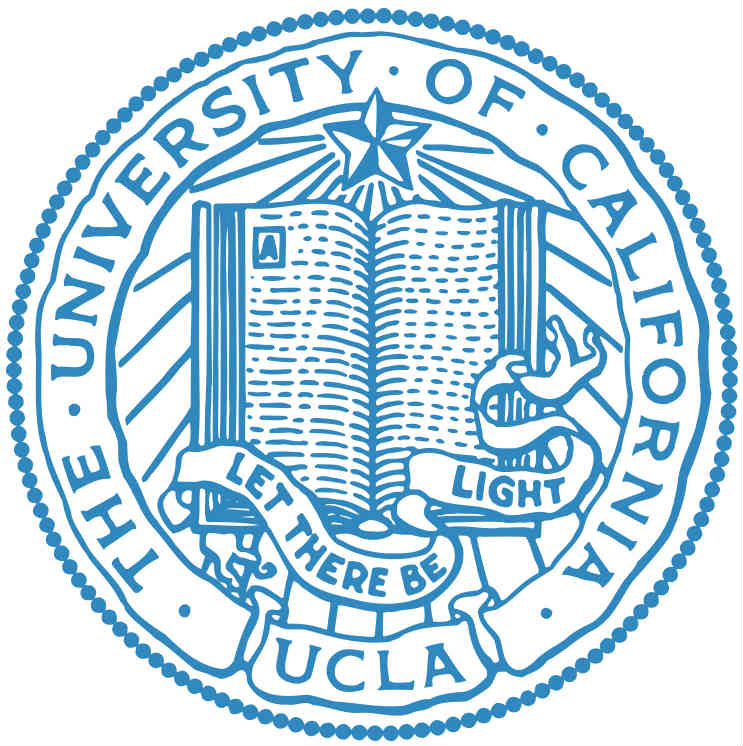 Established in 1919 The University of California Los Angeles is a public research university located in the Westwood District of Los Angeles, California. Students of UCLA report the nearby booming city of Los Angeles is a fantastic resource in both social and professional dimensions. With a world famous nightlife, a highly active economy, and thousands of professional networks students and professionals will find no shortage of opportunity. UCLA itself is internationally known for academic prestige and its powerful research centers, and consistently gains recognition for its various prestigious degree and certificate programs. The University of California Los Angeles offers a Marketing Certificate with concentration in Social Media and Web Analytics. The program is specifically designed to either supplement current professionals in the field, or enhance the education of current students' education. In the program director's words, "this program provides an excellent opportunity to proactively supplement your experience or expand your appeal and stature as you prepare for the [digital marketing] marketplace." With seven required standard courses and 4 electives chosen out of 12 options, students have the opportunity to custom tailor their learning experience to specialize in accordance with career goals.
Tuition: $5,400
Core Content Areas: 3/7
17. Benedictine University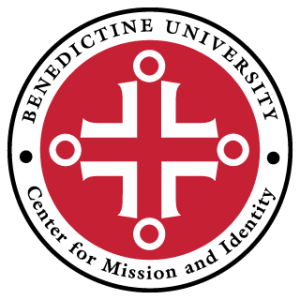 Founded in 1887 and originally named Procopius College by the Benedictine monks of St. Procopius Abbey, now Benedictine University is a private Roman Catholic University in Lisle, a suburb of Chicago, Illinois. The University has retained a close relationship with the Benedictine Order, the namesake of St. Benedict (480-543 A.D.), the spiritual father of western monasticism. The University is located between two national research facilities–Argonne National Laboratory and Fermi National Accelerator Laboratory–thus providing highly valuable resources in professional networking and career advancement resources. Beyond these local networks, the University's global network provides students and alumni with internship, networking, and other great opportunities. Benedictine University offers an Internet Marketing Certificate program in collaboration with Market Motive to offer a constantly updated, hands-on marketing strategies, designed to match the ever evolving industry. The directors of the program are dedicated to provided their students and education that mirrors the ever-developing landscapes of the online and digital realms. To complete the certificate students must complete four 4-credit hours courses, which cover topics of such as social media and online public relations, search engine optimization (SEO), data analysis, web analytics, PPC advertising and conversion optimization. This certificate can prepare students to take the OMCP certificate test, which can further give professionals a leg up in the digital marketing industry.
Tuition: $10,400
Core Content Areas: 3/7
18. University of Toronto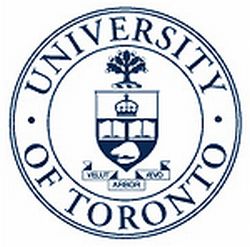 Established by royal charter in 1827 as the the first institution of higher learning in the colony of Upper Canada, The University of Toronto is a public research university in Toronto, Ontario, Canada, located on the beautiful grounds that surround Queen's Park. Originally controlled by the Church of England the University doned its present name in 1850 upon becoming a secular institution. The University is most well-known for its progressive movements and developments in the fields of literary criticism and communication theory. Another interesting distinction is that the University was the birthplace of insulin and stem cell research, and was the site of the first practical electron microscope. The University of Toronto offers a certificate program in Digital Marketing Management. The program consists of three main courses: Foundations of Digital Marketing Management, Search Engine Marketing, Social Media Strategy, which you have up to two years to complete. The program covers the foundations of the field as well as the specialist disciplines of search engine marketing and social media marketing, preparing both new students and seasoned professionals for new evolutions and demands in the industry. While there is a fewer number of core content covered than many on this list, it is more focused and specialized in the content covered–mainly search engine, and social media strategies.
Tuition: $4,900
Core Content Areas: 2/7
19. Georgetown University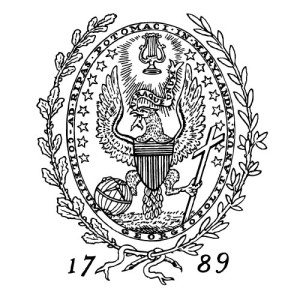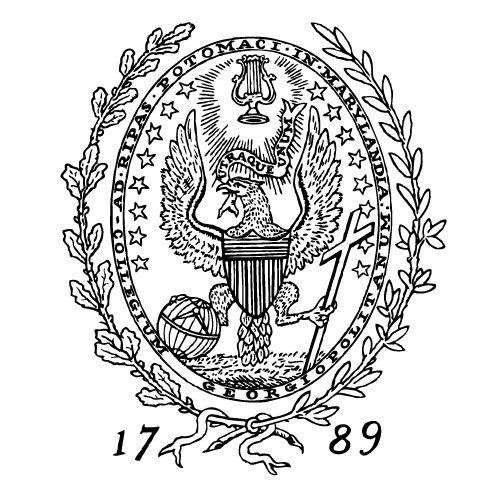 Founded in 1789 by America's first Bishop, John Carroll, Georgetown University is a private university located in Washington D.C. and is the oldest Catholic and Jesuit institution of higher education in the United States. The campus is located in D.C.'s historic Georgetown Neighborhood, which is noted for holding Healy Hall, a National Historic Landmark. While the University is steeped in religious traditions and historical events of Catholic and Jesuit religions, the University is self-governed independently of these religious influences. In 2016, Georgetown was ranked 21st University in the country by U.S. News & World Report. Georgetown University offers a certificate program in Digital Marketing that stands in stark contrast to other certificate programs on this list. Georgetown's certificate program is special because it is highly targeted to service experienced professionals, and is the only program on this list to have rather steep requirements for the program. Students must hold either a bachelor's degree or equivalent, or 3-5 years experience holding a position in the public, private, or nonprofit sectors and demonstrable experience with marketing learning principles and strategies. These requirements are due to the fact that the content covered in the program and the expectations of performance are much higher than other entry level certificates. The benefit here is that this certificate is recognized as a clear indication of professional mastery in the field. As such the program is entirely career-oriented and focuses on current multi-channel marketing strategy demands, customer relationship management, qualitative and quantitative marketing analysis tools, return on investment analysis and presentation formats, and the relation of these to specific organizational goals and niche markets. Students or professionals with with the necessary requirements looking for a shorter and comparable option to a master's degree will find this certificate the perfect option."
Tuition: $5,370
Core Content Areas: 1/7