50 Types of Blog Posts You Need to Know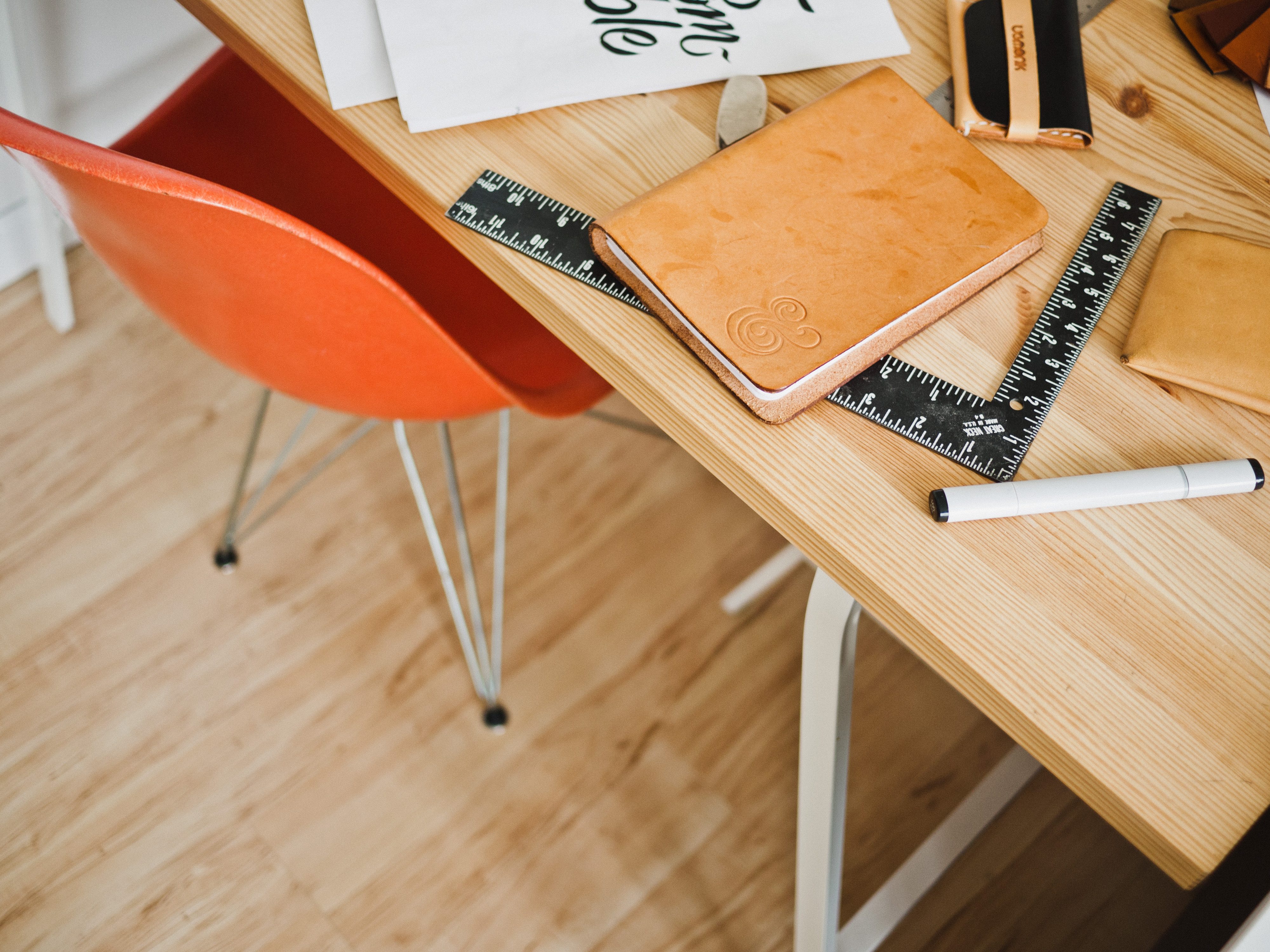 You can have the largest market share in the world, a game changing product, or top notch customer service. Without a quality content stream to draw visitors to your site, it won't matter. While a simple blog presence may just take a little dedication and time to pull off, the last few years has raised the bar on what site visitors are looking for. If you're finding yourself running out of ideas for valuable content, there are at least 50 below. Check them out!
50. List Post
List posts are everywhere (you're reading one) and it's probably because you can construct them yourself, and they work. The power of a good list lies in the headline. Challenge the reader, ask if they know 35 ways to change x, or the 40 apps that will change y. Lists are also good ways to establish your expertise in a given area, whether you're trying to impress Google or future clients. Make it a list of resources and get it posted to college curricula, corporate training sites, or educational forums. Whether you're trying to inform, entertain, or both it's often a good method to get users to apply the list to themselves through characterizing something about them, or through commiserating about a problem they share then providing a solution. Whatever your angle, there are tons of good lists online, just look around for ideas and get inspired!
FEATURED ONLINE PROGRAMS
University of Denver – University College

Denver, CO & Online

>Master's in Marketing Communications

The Marketing Communication master's concentration prompts you to analyze consumer behavior, conduct market research, and engage the power of brands and messages in order to develop powerful digital marketing strategies. Evaluate various tactics, measure their effectiveness, and explore the intricacies of working with or in complex, multi-functional teams to execute compelling marketing campaigns. You'll learn to:

Design, manage, and measure persuasive, integrated, digital marketing communication campaigns
Assess the current scope and predict future trends in traditional, social, mobile, email, search, and digital marketing
Measure traditional and digital marketing communication efforts and create plans to adjust future campaigns based on results
Create strategies to elevate an organization's or client's marketing and branding efforts
SPONSORED
49.Checklist Post
We create "to-do" lists for ourselves all the time. It's a format we're used to, and it allows us to see how we're progressing towards a given goal. For any type of blog post it's good to get he point across quickly. That's what this format does the best. Good at instructional posts, you can lead readers step-by-step through a process. If there's a product behind your post, you can verify whether the reader needs it or not before the pitch. The checklist format can also just be the device through which you're portraying other information. Write a checklist about the five things you need to know before writing a blog post, then pepper the post with your own nuggets of wisdom about blogging, or "that one time" when you learned a crucial lesson.
48. Link Roundup Post
A subset of general list posts, this type of post places you in the role of curator which allows you to show expertise in your field. Unlike general list formats, this format is about showing off other people's content. It's also a better fit for a recurring post–say, a weekly link roundup. I can't tell you how many link roundups I get in my email in the morning, and with a great hook they often become my first source of news for the day. In this day and age we're all curators. Why not built a following around it?
47. Who You Should Follow Post
Similar to the link roundup post, this post gives off the impression that you're current and stay in touch with industry leaders (or at the very least you're on their mailing list). This type post can be targeted in a number of ways. If you know what social media you're readers are active on, push for that. Maybe it's more of a Tumblr crowd, or a LinkedIn one. If you've already shared your share of who to follow posts in your field, get more general. Share 50 inspiration business leaders or 25 trendsetters with your readers.
46. Inspirational Quote Post
If you're in a pinch, start looking up quotes. People love quotes from influential people, and they're often inspirational and general enough to tell your own tale around. This post not only cues readers into who the post writer is (or who they read/follow/admire), but also associates the mood of a well known figure with your brand. Still don't have enough fodder for writing? Read up on your history and weave a tale around the figure you're presenting, then tie it back to your brand or audience.
45. Make an Ultimate Guide
We know. This sounds a little bit over the top. But particularly in conjunction with white papers, webinars, or other informative announcements, ultimate guides can be a big draw. Take your time with this one and make it comprehensive. Something that can stick around for a while and be one of the definitive guides for your niche. Then send emails out about it, package it up as a PDF or a scrolling story page, this is the sort of post you make when you aren't in a rush and really want to stand out in the pack.
44. How-To Post
A distant cousin of the checklist post, the How-To post has a knack for standing out in search results if you're from a larger brand (people would rather hear how to use a product from the brand itself than someone on a forum). This can be everything from stepping users through software, to tackling design problems, to giving advice on how to hire quality people. This post format can also be used as a hook for entertainment value. Think "how to tell if you live in the state you should."
43. Pick of the [day, week, month] Post
This is another great curator post. If your own platform produces a lot of content, show one of the most popular (or poignant, or fitting) posts from the last week. If you need a hook, tie it to a holiday, throw out a throwback Thursday. Really any reason will do. Posts like this are often short, and many times blasted in daily or weekly emails as well. Don't have content from your platform that you want to reshare? Just share the most fitting weekly post from your other sites covering your niche.
42. Best of the Web Post
Who doesn't like a nice badge to show that they are–in fact–one of the best of the best. According to whom? Well you of course! Creating a best of the web post on your niche is also a good way to find yourself listed on the resource pages of other sites in your niche. If you want return visitors, make sure to make an event of updating your post at regular intervals. If you're seeking reputability in your post, come up with a solid methodology for whatever type sites you're ranking, and perhaps write an article looking at the results.
41. Series Post
For many topics, a single post just may not do the subject justice. If it's something you'll be revisiting on and off for a while, think about breaking up the subject into nice digestible tidbits. If it's instructional content build through a sort of course experience. If it's entertainment or news, serialize it. Think like the TV show folks in your niche want to watch.
40. Crowdsourced Post
Find a question that matters to your readers and pose it to them. Take 100 word snippets from the readers that have unique angles. Get a few responses and you've got your blog post. Or survey your readers to see what questions they want answered. This type of post can be similar to the customer profile post, can tackle substantive issues in a debate format, or can be an entertaining way of showcasing reviews.
39. Interview Post
People love to throw their two cents onto the web, particularly if they're not the one who has to edit, post, and market the content. The easiest way to get a response is to record a phone call as the interviewee doesn't have to take time thinking about a response and writing. Give them the questions in advance and make sure to okay the final post with them before it's put up.
38. Project Spotlight Post
Here's a good chance to extend the interview post to team members, it's also a good chance to be promotional while actually providing something of interest. Describe the inner workings of a project, what challenges you've faced, unique solutions. Look at the people behind creative new features, and build credibility while showing how your business does just what it does. As someone on your team is probably always working on new projects you should have your pick of topics for this post.
37. Reaction Post
Distantly related to the only sometimes advised rant post, the reaction post takes content from somewhere else online and provides a response. Maybe you think they're right but for the wrong reasons, maybe they're wrong, maybe they're really wrong. Whatever your angle, try to tie other community members into the content, linking to folks who challenge or augment your position. Ask the community what they think, and make a discussion out of it.
36. Debate Post
Related to the reaction post as well as the crowdsourced post, the debate post presents two sides of an issue that's important to your niche. Posts such as these can be morphed into a series, and often incorporate media, thought leaders in your field, and places for the community to post. A good fit for discussing the direction of future innovation in a field.
35. Comparison Post
Like the debate post but without an issue. This type of post shows off your expertise by comparing products, solutions, or services. This can be used to compare your product with others in the market. However, for a credible feel, choose a product category where your product isn't the outright best, simply offers different things than the competition.
34. Product Tips Post
This type of blog post can be both useful and promotional with tips on how to use your product taken from either your team or the community at large. It's the age of the crowdsourced answer, and many people love to contribute tips regarding products to show their own expertise. For a more comprehensive learning experience step users through a project that involves your product, or show the best uses from the community while pointing out principles that can apply to any user's case.
33. Contest Post
Back to the crowdsourcing again, this type of post usually provides the rules and timeframe for a contest. Whether that involves submitting the best uses (songs about, poems, tweets, whatever) that relate to your product, or simply liking your Facebook page, people love free stuff. This type of post is great to revisit over the course of the contest for continued and repeat engagement.
32. Challenge Post
Like a contest post but generally for more advanced users of your product, the challenge post poses a challenge to motivated community members. Recurring checkup posts with the participants of the challenge are a great way to keep users engaged and reward the most motivated challenge participants with good publicity.
31. Customer Showcase Post
If you don't want to oversee a full blown contest or challenge but do have info on a project you've worked on with a customer, this type of post might be for you. Use the post to promote your product and show a process where you solved a unique problem for a client. Include customer feedback to increase the feeling that community members are represented on your blog.
30. FAQ Post
In this type of post tackle frequently asked questions from your customers/readers. If you're building out a resource page, use the post as a way to show steps being taken to support the community through open information. If your organization just revealed some incredible turn of events, get key members of your team to answer what you think some of the most common questions will be.
29. SAQ Post
A relative of the FAQ post, the SAQ (should ask question) post is a question that customers should be asking but aren't. This type post serves double duty by sharing additional information about your product while giving off the vibe that you have the customers best wishes at heart. One powerful variation of this post asks a question of the client that is used to discern if the product would be right for their needs.
28. Survey Post
Show how you're actively reaching out to your audience by presenting a survey post. Survey posts involve choosing an applicable or trending topic and surveying your audience/customers about it. Surveys can occur via email, widgets, in-person, phone, and so on. Post the results of your survey as well as a take away. Original research lends an air of authority to your brand.
27. Story Post
This is your chance to show the human side of your niche. Dive into stories that intersect your products value. Talk about life hacks, real world events, or put customer conversations into a narrative. Organizational values come out in posts like this, whether directly or through the type of story you choose to tell in the first place. If you're lucky enough to have some talented producers, tell the story with quality photography, video or other multimedia.
26. Problem and Solution Post
Similar to the question and answer posts, the problem and solution posts can delve into technical matters and help to highlight your organization's specific problem solving strategy. These can be specific technical problems that your organization has solved, or more general posts on how to build synergy, work together in teams, and so on.
25. Cartoon Post
That's right, the stuff we had before memes. Brainstorm with your team and chances are someone's a good enough scribbler to put something together. Cartoons can be great jumping off points for both humor and serious-minded subject matter. If you aren't the type of team whose going to draw their own, use a classic comic. Everyone loves Garfield or some super heroes.
24. Meme Post
If you can fit in some branding meme posts can be a great way to expand audience. And while there are tons of memes that deal of sort of general humor, there are probably very few tied to your specific niche. Check out some of the most popular meme generators
here
or
here
.
23. Prediction Post
These are some of the most interesting posts, as they bring out stances your readers may not have thought of yet. Speculate about developments in your industry, call out 10 trends that might hit in the following year. Don't be afraid to be controversial and think long term, this leads to readers wanting to join into the conversation.
22. Question Post
Periodically check out questions your readers ask on social media and use your answer to segue about an update about what's going on in your organization. Pull these posts into a series and supplement your existing FAQ sections. Don't be afraid to answer questions in a way that lets your organization's personality shine through. There's a reason why people have read Dear Abby for years.
21. Answer Post
The companion of the question post, and even better for engagement, the answer post involves fleshing out the details of a conundrum and then asking your audience what they think in the comments below. Give users some food for thought by avoiding simple, single line questions.
20. Trend Post
Often a good candidate for presenting some data or visualizations, trend posts can often be crafted from your organization's own niche data. If you're really willing to crunch the numbers this can become a valuable and potentially recurring type of original content.
19. Parody Post
Want to stir up a light-hearted rivalry in the niche? Do you think that your competitors or public figures are doing something silly? Perhaps you want to point out your organization's values by pitting them against someone elses. This type of post is useful because it's not the usual business seriousness.
18. What If Post
People like organizations that can dream big. Choose a problem your organization is trying to address and paint a picture of a world in which it's no longer around. Provide believable context for just why your product really can change the way everyone lives their lives.
17. Manifesto Post
In certain forms this type of post can be polarizing, but it's a great way to make your values entirely clear and can garner completely dedicated readers of those who really believe in what you share. Related to the attack post, a good manifesto can rally an entire community around a vision for the future (with your blog at the center).
16. Attack Post
To an even greater extent than the manifesto post, this type of post can make you some enemies. If you do have a legitimate bad guy to point this post at, however, it can be a very powerful way to gain attention for your site. Who you target says a lot about your organization's values, and simply posting an attack post in the first place takes some courage, something that like minded readers will appreciate.
15. Fundraising Post
This type of post can be one of two things. Highlight a fledgling organization that aligns with your site's values and try to rally some funds for them (helping other organizations is the opposite of promotionalism). If your organization relies on fundraising from your community, highlight exactly what you think you offer the community, and contextualize what certain donation levels would actually mean to your organization.
14. Financial Post
Have a shareholders meeting? Make a financial milestone? A yearly report you want to share? Financial posts are a good way to provide some extra context for financial statements or reports you might release. While serious investors may skip the post and go straight to the numbers, it's a chance to elaborate on trends perhaps not fully evident in the numbers themselves.
13. Inspirational Post
Perhaps a broader category of post that can take a number of forms, inspirational posts can draw in nearly every type of person from time to time. Tell the story of someone overcoming circumstances, use a quote from an influential thinker, and try to cement some of the ideas your organization was founded on in story format.
12. Rant Post
Not a reasonable candidate for many business blogs, the rant post is like the attack or manifesto post, but allows others to get a glimpse of what really makes you angry or incites passion. This type of blog post is a good fit for cause-centered organizations. May also be used to introduce humor into a topic with a toned town satirical rant tone.
11. Behind the Scenes Post
Show off a little bit of the secret sauce to others in the industry. Share something that's not your everyday news story for the simply curious. This type of post can reach a wide audience from the most devoted fans of your organization to casual digital passer bys. Many times this post shows the personalities behind a brand, little tips for how you do what you do, or tours of where you work.
10. Tribute Post
Be an asset to your organization's community by posting on a long standing contributor or leader in the field. If not an outright interview, let the person profiled know that they're being profiled for some additional sharing love. Adding depth and showing the human side to your organization's niche can be a powerful tool for softening overly promotional vibes.
9. News Post
A good candidate for regular follow ups, news posts work well when making the email rounds as well. Choose a regular interval to let your audience know what's new at your organization. Try to share original angles that aren't already evident, or pick a smaller number of new changes and talk through them in great detail.
8. Holiday Post
Whether you need to let your audience know that you'll be back after the holidays, or want to join in on a little cheer, the holidays provide unique hooks that can touch nearly every audience. Be thankful for the passing year, survey community engagement efforts, or inject some humor into your blog around the holidays.
7. Definition Post
If you're in a niche where the market needs to be educated, or where other bloggers just seem to be talking past each other a definition post can be the way to go. Definitions can be non-confrontational ways to take stands on controversial issues. After all, you're just helping to clarify the discussion. Think about creating a series of definition posts to explore areas of your niche as well as give a chance to share some more about yourself.
6. Review Post
Review products or events in your field while they're just coming out. Be sure to be honest (or even blunt) to build credibility and become a trusted resource. Or build out an entire review section with a solid methodology. Tackle a wide range of offerings in your niche to add transparency to your blog.
5. Project Showcase Post
The project showcase post can be people or object centered. Talk about what gives your team the synergy to pull off what they do, or talk about the latest product in the works. A good way to segment content around the different projects in your workplace. Project showcase posts can be of interest to those highly interested in your product, or other niche members.
4. Presentation Post
A good way to establish your site as a leader within your niche is to show what you're good at, your niche. Find interesting or valuable presentations presented by team members or create your own. Images from good presentations can stick around for years online building notoriety. If you have a larger production budget, work on some white pages or host a webinar.
3. Infographic Post
This works if you're sharing another's infographic or your own. If the graphic is from another site, be sure to give your two cents about the project. If it's your own, make sure to provide a writeup around it. Talk through the research process and give some insight into just why this topic is so pertinent to the niche.
2. Map Post
Particularly if you're working with an organization tied to a specific locale, it's never been easier to post awesome map content for your audience. Survey members of the community and share the best x in your city or region. Saving readers time and giving them new ideas on the best places to eat, drink, and entertained is valuable content that can trend for quite some time.
1. Best Cities Post
Everyone loves to cheer for things they're a part of. And folks are generally curious to see if their city got listed in a "best of x" list. Leverage this through making unique rankings with solid methodologies. For added heft, try to angle your particular industry into your best cities ranking. Or take a more general track and look at the best cities for business, social change, or whatever your niche is.