The 6 Best Online Master's in Advertising Degree Programs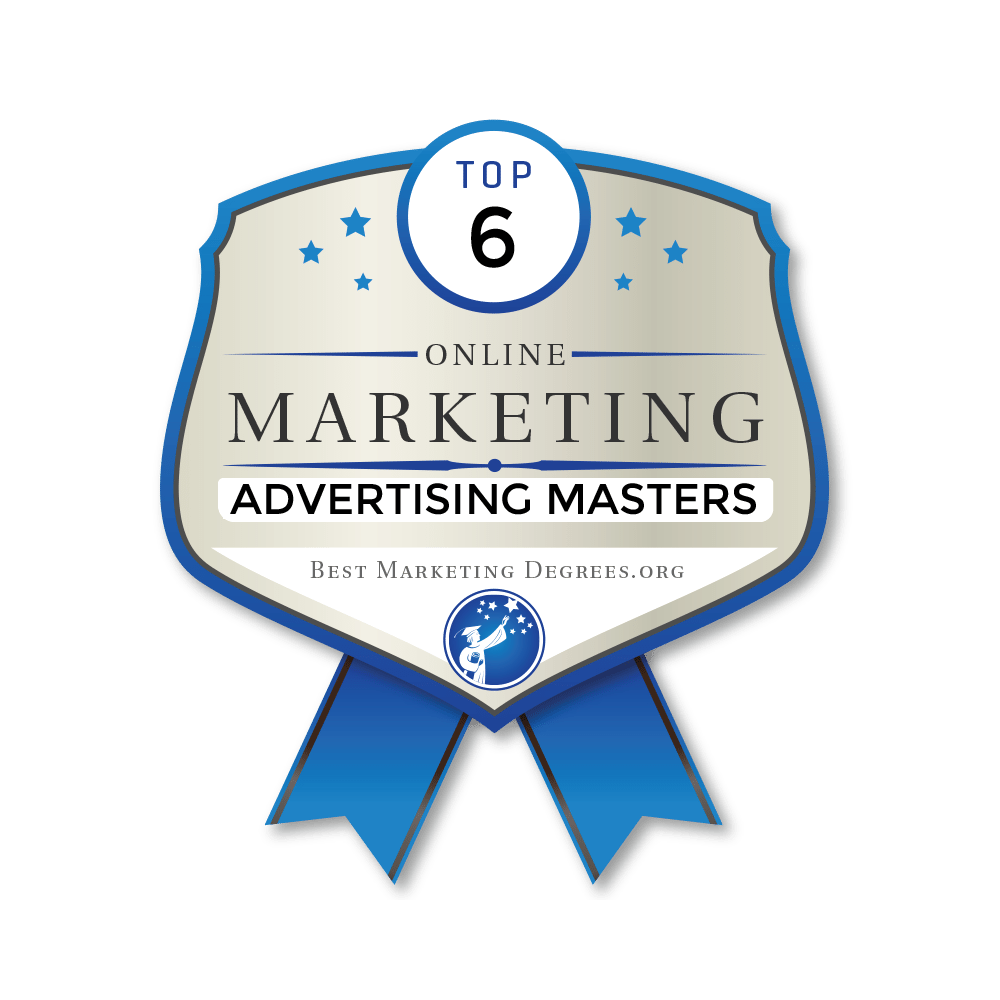 Advertising is the intersection between creativity and consumption. If you're looking for a challenging, imaginative job that could potentially impact the buying habits of thousands or millions of people, this might be the field for you. The field has changed drastically, giving people who learn its finer points in comprehensive programs a leg up over those whose training is outdated. Because of the influx of social media and digital marketing into advertising, it makes even more sense to earn your degree online. That's in addition to the obvious benefits to earning your degree online: lower costs and greater flexibility. There's a 12 percent growth predicted for marketing and advertising mangers by 2022, which is much faster than average. With a Master's in Advertising, you'll put yourself in the unique position to earn one of these, or many other roles. Advertising is seeping into all facets of life, including social media, print, online videos, billboards, radio, websites, TV shows, and video games. But the skills you'll gain in a Master's marketing program can often be applied elsewhere. Many of these programs double as art programs, or MBA programs, which will also boost your versatility upon graduation. These schools were chosen based on their affordability, prestige, national rankings, and special features. Let's feast.
FEATURED ONLINE PROGRAMS
University of Denver – University
College

Denver, CO & Online

>Master's in Marketing Communication

Create integrated marketing campaigns that are driven by strategic objectives, reach clearly defined audiences, and deliver desired results. You'll discover the power of brands and determine how to craft, deploy, and measure campaigns from start to finish. Receive hands-on experience as you evaluate traditional and digital marketing communication tactics and dig deep into marketing trends: social, mobile, email, search, and more.

Highlights:

Top 100 university
100% online
No GRE
SPONSORED
1) Liberty University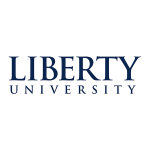 Liberty is a private, non-profit Christian doctoral research university headquartered in Lynchburg, Virginia. The school was founded in 1971 by Jerry Falwell. It now serves over 75,000 students worldwide. Liberty offers 290 bachelors, 315 masters, and 32 doctoral degrees through 17 distinct colleges. Over 85% of Liberty students take classes online. It has been classified as a doctoral research university by the Carnegie Classification. According to LU, it's the nation's largest nonprofit online university, and has pioneered distance learning since 1985. There are over 300 different degrees and certifications offered by Liberty online. Liberty's online programs were ranked 5th on BestColleges.com's "Top 50 Online Colleges of 2018." It has consistently been ranked highly for its Online Bachelor's Programs, MBA program and other graduate business programs, graduate Criminal Justice programs, graduate Education programs and graduate Nursing programs.
Liberty offers an online Master of Science in Marketing – Digital Marketing and Advertising program. It's aimed at giving students the tools to conceive and execute strategic digital marketing campaigns. Topics covered include strategic communication in the digital era, media technologies, communication strategies, and effective social media campaigns. Career opportunities include marketing manager, social media coordinator, advertising account manager, and more. It requires 36 total hours and up to 50% of the program hours can be transferred in, which was a special feature that helped it reach the top spot on this list.
2) University of Saint Mary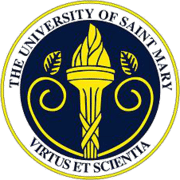 USM is a private, Catholic-affiliated liberal arts university headquartered in Leavenworth, Kansas. It was founded in 1923. The University of Saint Mary offers 26 bachelor's degree programs and six master's degree programs, including Master of Business Administration, Master of Arts in Psychology, Counseling Psychology, Education, Adaptive Special Education, and Teaching. It has a robust online delivery wing. Over 1,400 students attend USM, which has a 11:1 student-to-faculty ratio.
USM offers an online MBA that comes in several concentrations, including Marketing and Advertising. This program is 36 credits long, and can be completed in as little as a year by taking two classes per term. USM proclaims its MBA's ethical, value based approach. The Marketing and Advertising concentration tackles buyer behavior, marketing research, strategy and planning, and of course, modern advertising. This program also covers crafting marketing strategies that are fiscally sound, consumer studies, competitive pricing strategies, and much more.
3) Savannah College of Art and Design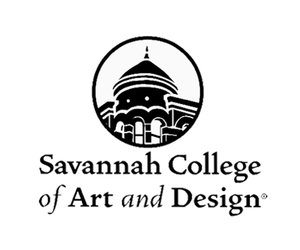 SCAD is a private, nonprofit art university headquartered in Savannah, Georgia. It was founded in 1978. Over 12,300 students attend SCAD, which has a 19:1 student-to-faculty ratio. It has expanded to include another Georgia location, one in Hong Kong, a degree-granting online education program, and a study abroad location in Lacoste, France. It confers certificates, Bachelor's and Master's degrees through schools of Building Arts, Communication Arts, Design, Fashion, Entertainment Arts, Fine Arts, Digital Media, Foundation Studies and Liberal Arts.
SCAD offers an MA and MFA in advertising. For those looking to break into the creative end of advertising as opposed to business, this is a great option. Students will become inundated with a comprehensive education in copywriting, art direction, digital production and integrated brand marketing. Art schools plug you into a network of innovative creatives, which can go a long way in the often saturated and stale world of advertising. Sample classes in the MA include Art Direction, Creative Copywriting for Advertising, Interactive Web Design, Typography for Advertising Designers, and more. It comprises 45 credit hours. The MFA is twice as long, and sample courses include Digital Media for Advertising, Advertising for Alternative Media, and the program culminates in an internship and a thesis.
4) Syracuse University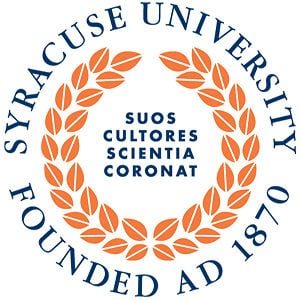 Syracuse is a private research university based in Syracuse, New York. It was founded in 1870. The school conveys certificates through doctoral degrees through 13 schools and colleges. It has nationally recognized programs in information studies and library science, architecture, communications, business administration, inclusive education and wellness, sport management, public administration, engineering and more. Nearly 22,000 students attend Syracuse, which has a 15:1 student-to-faculty ratio. The school is widely considered one of the best in the nation, and was ranked tied for 61st among all undergraduate national universities by U.S. News & World Report in its 2018 ranking.
Syracuse offers an online Master's in Communication through its Newhouse school. It comes in three specializations: Public Relations, Journalism Innovation and Advertising. Sample advertising courses include Communications and Planning, Digital Branding and Strategy, and Strategic Principles and Practices. There are 18 core credits, then students take 9 credits in the specialization. This program looks to give students a well-rounded education in media that they can apply to a number of potential career positions. They also gain access to the Newhouse Network, an alumni network of 26,000 professionals, many of whom work in top companies around the world.
5) Falmouth University
Falmouth is a specialist university focused on creative industries. It's based in Falmouth and Penryn, in Cornwall, England. It began as the Falmouth School of Art in 1902. Over the next century plus it changed names several times, all while gaining new accreditations and degree-granting powers. In 2011, it was the highest ranked University College (excluding Colleges within the University of London) in the UK. In 2015-16, there were over 4,600 students attending Falmouth. In addition to its undergraduate advertising program, it offers a postgraduate course in Creative Advertising.
Falmouth's MA in Advertising can be earned online, and part time. It takes approximately 2 years to earn the Master's, or you can opt for a Postgraduate Diploma that can be earned in 14 months. Its aim is to accelerate student's careers in global advertising and marketing. Sample courses include Brands & Consumers, Media strategy & channels, Agency practice & management, and more. If you choose the MA program, it culminates in a Major project worth 60 credits (the other courses are worth 30 each).
6) Academy Of Art University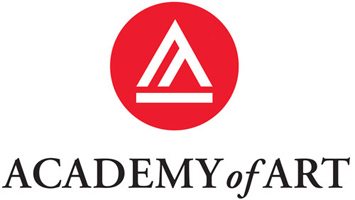 The Academy of Art is a private, for-profit art school based out of San Francisco, California. It was founded in 1929. It has been participating in NY Fashion Week bi-annually since 2005, so if you're interested in fashion advertising, that might be a nice in. The school currently serves over 12,600 students, which has a 14:1 student-to-faculty ratio. IT offers Associate, Bachelor's and Master's degrees in approximately twenty-five subjects, with some offered entirely online.
AoA offers a Master's degree through its School of Advertising. Its goal is to help students create ideas that intrigue people. Students will sharpen technical skills, be instructed and aided by passionate advertising experts. The program also takes pride in helping students build relationships with industry contacts and influential advertising pros. Students will also have the opportunity to work in a student-run ad agency with actual clients. This program also helps students build an impressive portfolio to begin their career with. Ares covered in the curriculum include Art, People, Media and Copy.