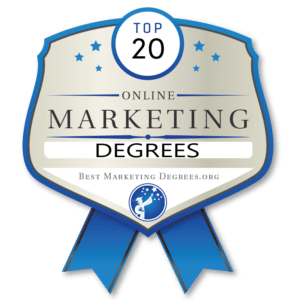 At Best Marketing Degrees we have years of online digital and higher education experience we use to parse through the ever-growing number of online marketing education options. Our Best Marketing Degrees rankings draw from our experience with real-life marketing and higher education knowledge to focus on what really matters to potential online learners in their degree-seeking process. All of our proprietary rankings follow the same basic methodology and compilation process.
First
we compile a list of all online courses of study of a given type. We then survey schools on the following three pieces of information:
Affordability (1/3): the estimated out-of-state tuition per credit hour for the program.
Flexibility or Time-Until-Degree (1/3): the number of flexibility-enhancing components, including accelerated courses, asynchronous learning, credit for life experience, aptitude-based grading, and so forth.
Core Content Areas (1/3): for this measure we survey the curricula of several top programs, citing the breadth of courses. After isolating some of the cornerstone courses in the course of study, we then grade all programs for their coverage of these subject matter areas.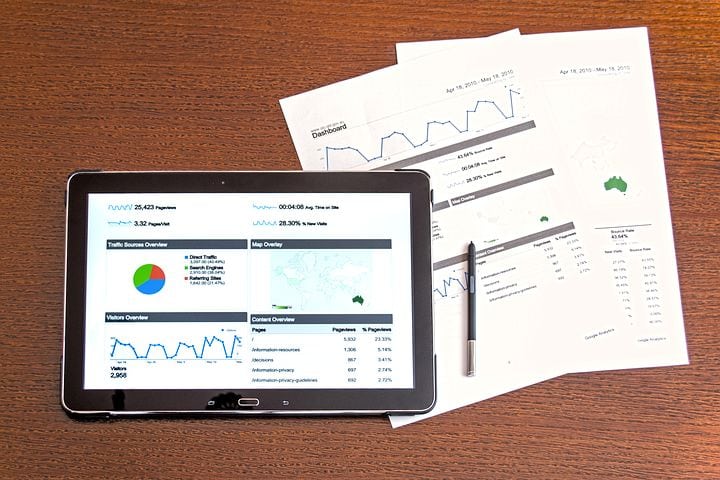 Marketing is one of the best careers around. Marketing majors in management positions earn, on average, over
twice the national average
, earning three-figure salaries and working in dynamic leadership roles. In fact,
U.S. News and World Report ranks the role of marketing manager
#1 in Best Sales & Marketing Jobs, #13 in Best Paying Jobs, and #19 in The 100 Best Jobs out of the entire job market. Beyond management, a marketing degree can land you a role managing a company's image in public relations, a client-facing role building relationships through account management, or a strategic position analyzing industry trends in market analysis. Whether you're looking for a marketing degree to get your foot in the door of this exciting field, or to rise to the the top in your industry, we've got the answers you're looking for at Best Marketing Degrees. At Best Marketing Degrees, our experienced team methodically analyzes the vast range of marketing degree options based on the factors that really matter to prospective students. Based on years' experience in higher education and online delivery, we've developed a proprietary ranking process which takes into account factors like academic quality, cost, and other real-world priorities. In order to rank the very best schools for any given speciality or standard, we compile a comprehensive listing of all the options currently available, then analyze and rank them based on the following metrics:
Affordability (1/3): the estimated out-of-state tuition per credit hour for the program.
Flexibility or Time-Until-Degree (1/3): the number of flexibility-enhancing components, including accelerated courses, asynchronous learning, credit for life experience, aptitude-based grading, and so forth.
Core Content Areas (1/3): for this measure we survey the curricula of several top programs, citing the breadth of courses. After isolating some of the cornerstone courses in the course of study, we then grade all programs for their coverage of these subject matter areas.
Marketing is one of the most popular of all majors, and with good reason. It's associated with a range of careers and lucrative salaries. The popularity of marketing degrees is good news for prospective students, since schools at every price point, prestige level, and location offer marketing degree programs, and a broad selection means great choices for consumers. On the other hand, given the popularity of marketing degrees, you'll have to make an extra effort to stand out from the crowd, perhaps by pursuing
an advanced degree
or a
specialized concentration
.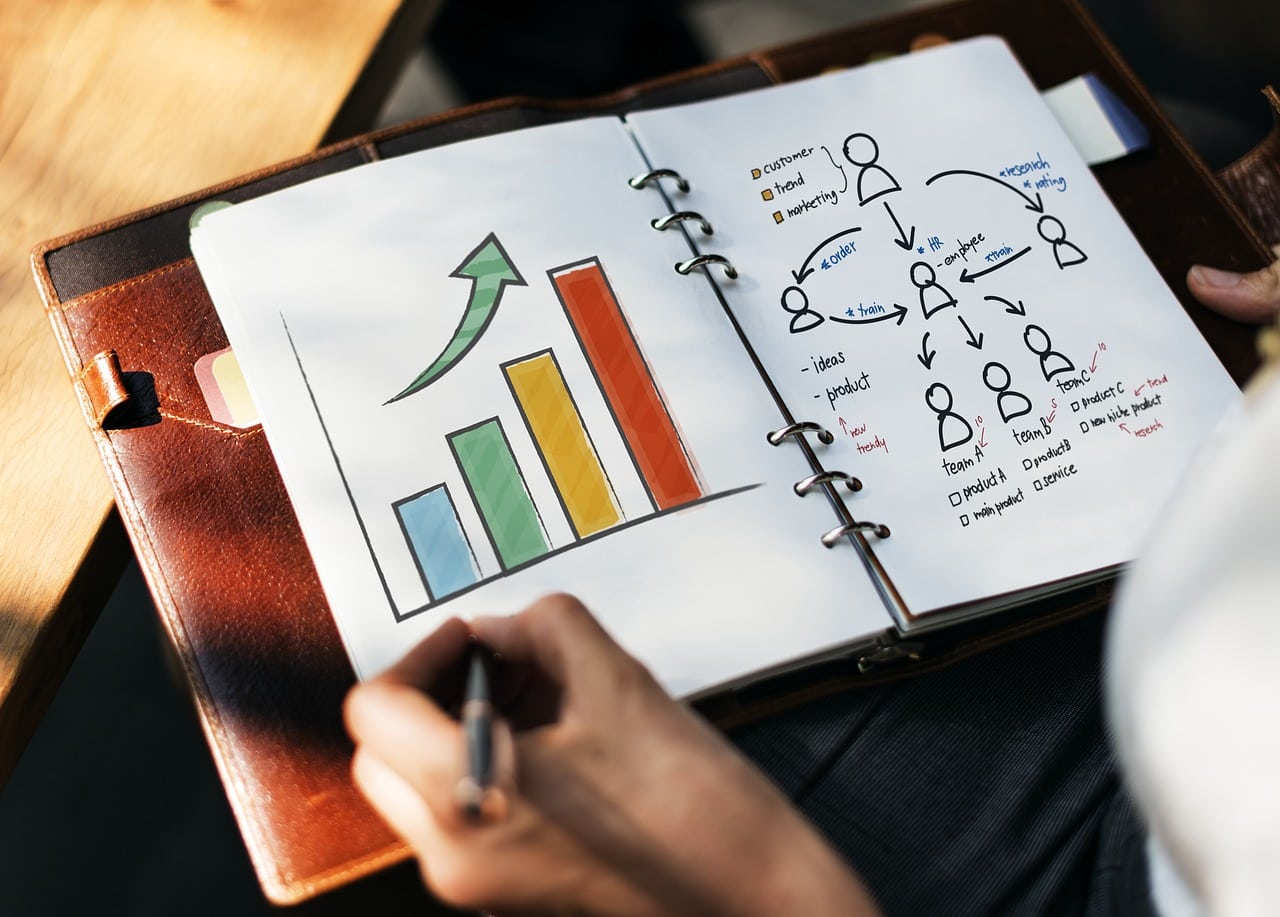 An on-campus or
online associate's degree in marketing
is a fantastic way to get your foot in the door in the competitive marketing field. Associate's degrees generally take two years to complete on a full-time basis, and most include both general education and marketing-specific coursework. In an associate's in marketing program, you'll quickly get oriented to the demands and standards of the field, and learn the fundamentals of consumer behavior, business regulations and marketing principles. Most people who earn an associate's in marketing go on to apply the college credits earned in their associate's program towards a bachelor's degree at the same or another institution. With this in mind, schools tend to develop their curricula in order to make this common transfer process as seamless as possible. This degree level is the minimum required for most marketing jobs, and a great entry point into the marketing workforce. An
associate's degree
will qualify you for entry-level positions such as Direct Marketing and Marketing Associate. The
average salary at this degree level is $43,270
. Workplace advancement can come with on-the-job experience, but the majority of those seeking higher-up positions in the field choose to pursue the additional credits required to turn their associate's degree into as bachelor's. A
bachelor's degree in marketing
is the most common degree in the field, and covers offers more potential for professional growth than an associate's degree. A bachelor's degree typically takes four years to earn on a full-time basis, though many
online bachelor's programs
geared toward working professionals are offered in an accelerated format, and those with an associate's in marketing can usually use their existing credits to finish in two years. Bachelor's curricula tend to include coursework in General education, Business core Marketing-specific courses, and you can expect to cover a range of fundamentals like Strategic Brand Management, Marketing Communications, and Market Research and Analysis. Many bachelor's programs offer students the option to pursue a
concentration in a specialized marketing area
, such as Digital Marketing or Public Relations. An internship or project-based capstone requirement, and can show employers your skills at applying academic knowledge to real-world problems. A 2012 survey by the National Association of Colleges and Employers found that the average starting salary for new graduates with a bachelor's in marketing was $53,400, while those in the 75th percentile made $63,400, on average. Those working in the field of finance and insurance marketing earned an average of $64,300. Potential positions at this degree level include Account Manager, Digital Sales Specialist, and Advertising and Promotions Manager, among many others.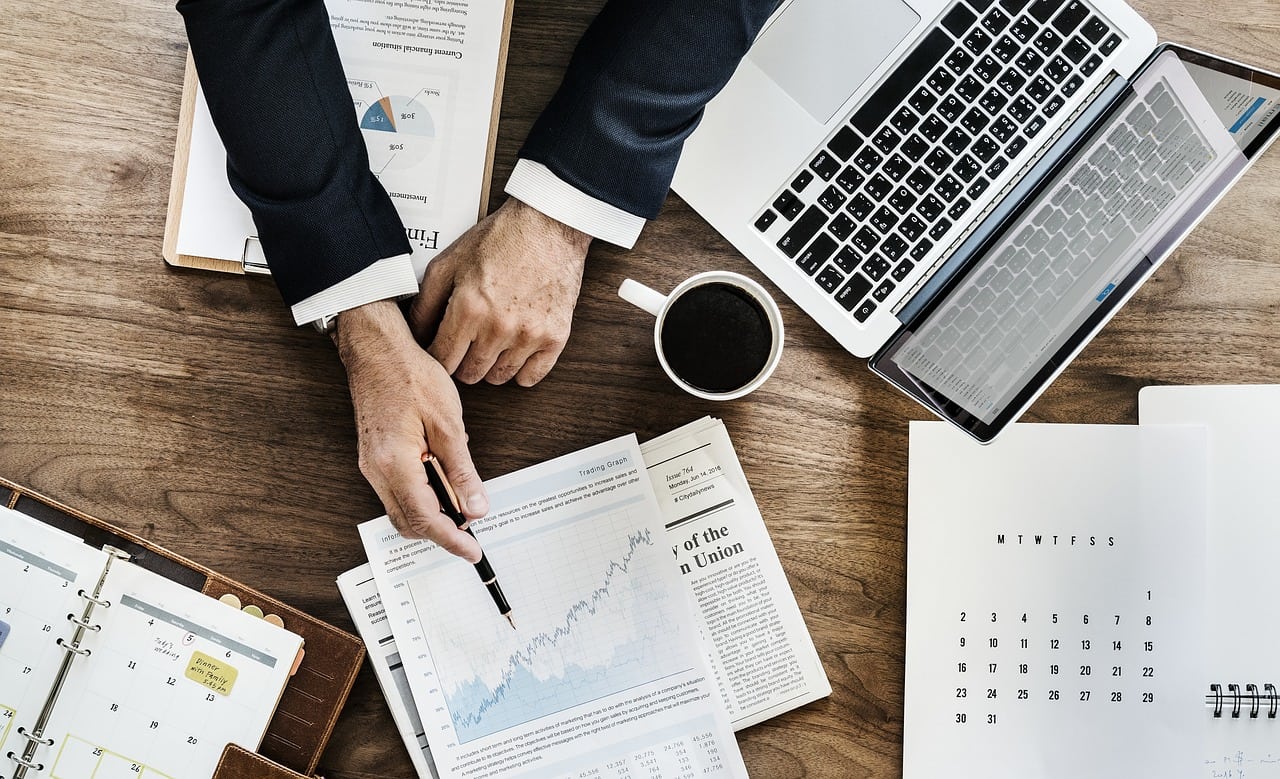 Earning a
master's degree in marketing
shows a serious level of professional commitment and drive, and the knowledge covered in a master's program prepares graduates to take on positions of great responsibility. A traditional master's degree takes 2 year to earn, and requires a bachelor's degree in marketing, business, communication or other related field. Unlike undergraduate degrees, a marketing master's program is comprised entirely of marketing coursework, with no general education requirements. Those entering such a program tend to have prior marketing studies, field experience, or both, and classes cover advanced material like Strategic Sales, Quantitative Analysis, Pricing Strategy, and Brand Management. A capstone project, thesis, and/or experiential learning component is generally required in order to demonstrate mastery. At the master's level, you'll have the ability to exercise leadership and strategic decision-making, and to take on lucrative management jobs. Positions open to those with a master's degree in management include Marketing Research Analyst, Public Relations Manager, Sales Manager, and Marketing Manager. Such jobs are well-compensated. In fact, a
master's in marketing topped the list of highest-paid starting salaries
generated by the Winter 2017 Salary Survey conducted by the National Association of Colleges and Employers. New graduates earned an average of $86,318 starting salary, and earnings only rise from there, with sales managers earning $117,960, on average, and marketing managers earning $131,180. For those with a knack for business and the marketing discipline, an on-campus or online
MBA in marketing
can open the doors to serious professional growth. Like a master's in marketing, a marketing MBA is a graduate degree and, as such, includes no general education coursework, and generally requires a work experience and an undergraduate degree in marketing or a related field. Unlike a master's, however, an MBA traditionally takes 3 years to complete, and includes courses in business studies. Classes may include topics like global business, business analytics, e-commerce, and market research. With solid training in both advanced business skills and marketing leadership, those with an MBA in marketing can create and execute strategic decisions at the highest level. Professionals with an MBA in marketing are eligible for C-level positions like Global Marketing Manager, with an average salary of $100,641, Vice President of Marketing, averaging $155,000, and Chief Marketing Officer, with an average salary of $187,000. If you really want to go all the way with your marketing studies, a
doctorate in marketing
will set you in a class by yourself. This terminal degree represents the highest level of marketing expertise. It typically takes 2 years of study to earn a doctorate in marketing, during which time you'll work with an advisor to research, write and defend a totally unique thesis related to the field. You'll be pursuing a highly specialized area of focus, perhaps in a topic such as Consumer psychology, Service strategy, or Quantitative marketing models. At this level of elite expertise, you're probably more interested in research and academics than field work, and those with a doctorate in marketing typically seek out top-level teaching and research positions in universities and think tanks. Such positions can come with salaries around $146,000, along with the many benefits of tenure-track professorship.
The marketing degree you pursue will depend on your time frame and career goals. Choosing a school depends on a greater number of factors, including budget, schedule, location, academic rigor, and specialization. Are you looking for the biggest bang for your buck? There are a number of highly affordable marketing degree programs offered at the
associate's
,
bachelor's
, and
master's
level, as well as affordable
marketing certificates
. You'll also want to realistically consider how much time and effort you can contribute towards your degree, and how much flexibility and support you'll require. If you can't or don't want to study full-time on-campus, an online degree program may be the best fit. If you're balancing a career or family demands, you can even study at your own pace and on your own schedule, as many online marketing degrees are offered asynchronously or in an accelerated format. A school's academic reputation and specialization offered can increase the value of your degree as well, and should be factored in to your decision. A specialized degree or concentration can highlight and develop a special aptitude like quantitative skills or digital savvy. It can also help you stand out from the general marketing crowd and increase your value to employers. New marketing specialization are popping up all the time, but a few are consistently in-demand in the workplace.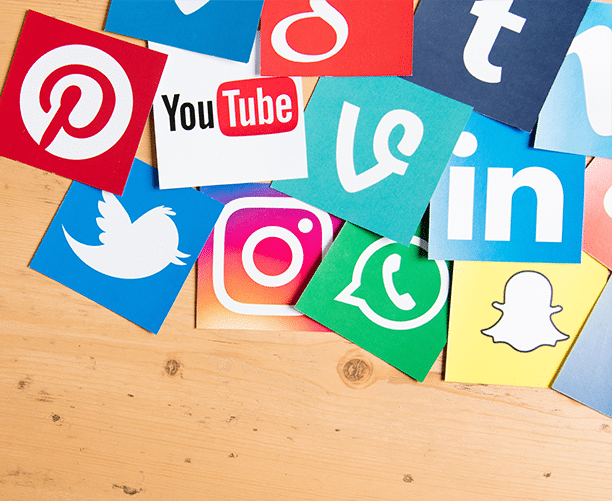 Today's companies need to have more than an e-storefront to succeed; they rely on building relationships with customers and brand awareness built through social media marketing.
Social Media Marketing
provides cutting-edge expertise in this hot field. With the majority of shoppers browsing, price checking, researching, and completing transactions online, it makes sense to focus on online marketing. A degree or certificate in
Digital Marketing
is a popular choice, and offers training in e-commerce, online branding, and digital messaging campaigns. Influencing buying decisions requires capturing customer's attention and convincing them to make a purchasing choice. Both tasks demand a professional who can craft and deliver savvy, convincing, innovative, and clever messages. A
degree in Advertising
provides thorough training in consumer behavior, marketing campaigns, and communication.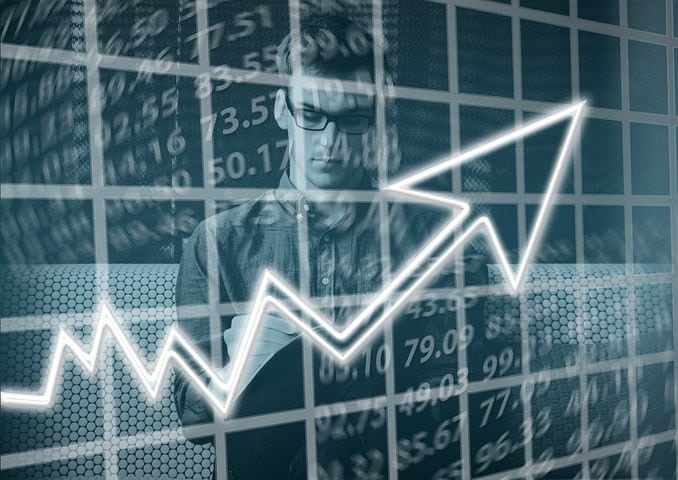 Knowing who your brand's consumers are, and exactly what they are looking for, will determine your company's marketing strategy. In today's marketplace, data rules, and marketing professionals who can parse out and predict trends have immense value. For those with a quantitative mindset, a
Marketing Research Degree
is an ideal fit. Communications is a popular area of study, as companies and organizations of every stripe need professionals who can craft and deliver the right message to the right audience. If you're clear, persuasive and perceptive, a degree in communications at the
associate's
,
bachelor's
, or
master's
level can be a great career choice. Image is everything. Companies care passionately about how customers and the general public perceive their product, mission and team members. A company that represents and lives up to the values that matter to consumers is bound to succeed, and organizations are looking for professionals with a public relations
bachelor's
or
master's degree
to build and maintain their public face. Explore your many options, from degree level to school type to specialization, and get started on your path to a marketing degree- and career success.