30 Best Online Masters in Marketing Degree Programs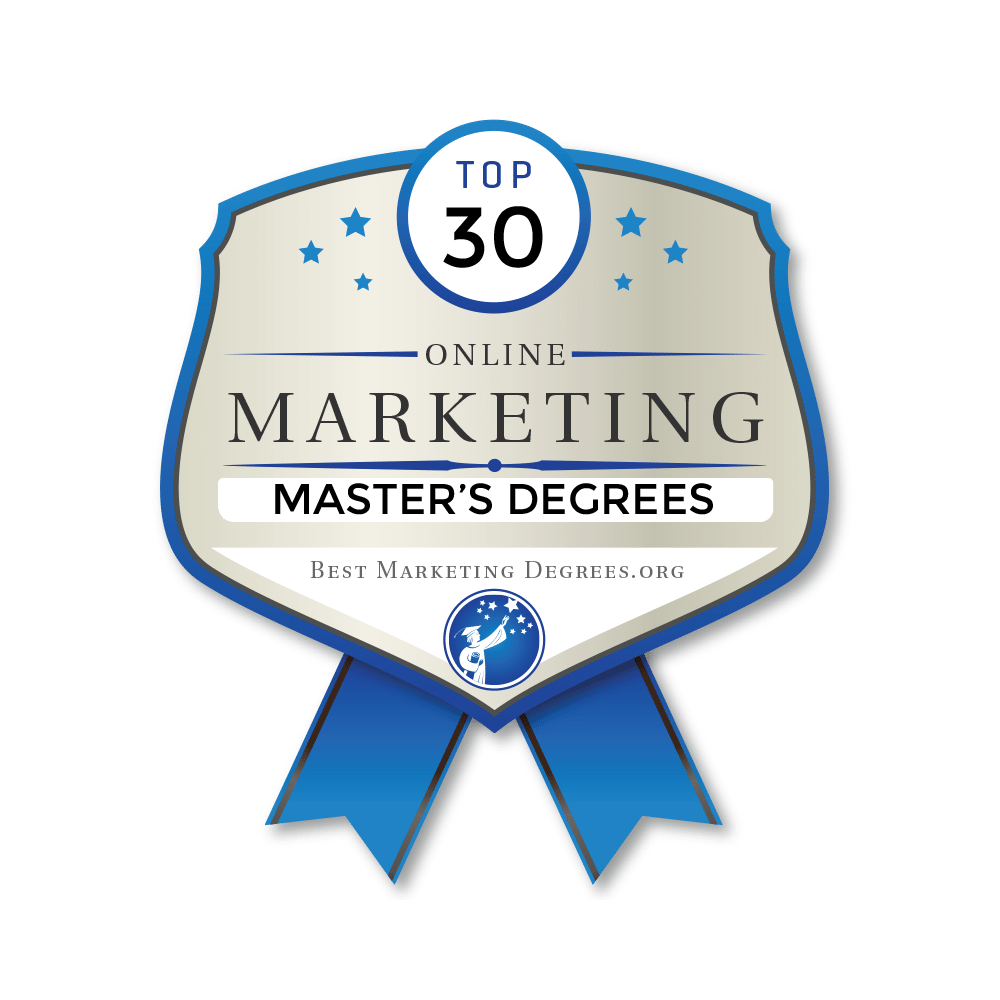 A Master's degree in marketing will provide you with a comprehensive understanding of brand development, strategic marketing systems, market research analytics, consumer behavior research, product management, and global marketing issues. Because these skillsets are valuable to any industry, and because marketing is essentially a universally valuable tool for any business or corporation, students with this degree may aim to work in whichever industry most aligns with their personal interests and career goals. Few degrees provide students with such freedom of choice. Further increasing the attractiveness of this degree is the fact that there is a steadily growing demand for advanced marketing professionals, especially those who specialize in analytics. The hiring growth rate for individuals with a specialization in marketing analytics is up more than 67% over last year and up 136% over the past three years. Regardless of the chosen specialization, marketing professions of all types are experiencing growth far above the national average, according to the Bureau of Labor Statistics. An added bonus for prospective students is that undergraduate marketing degrees are not regularly required for admission into masters of marketing programs. While it may help with admission into more competitive programs, many programs listed in this article simply require demonstrable experience or education in a field that might contribute to further education in marketing such as philosophy, psychology, business, economics, etc. In this article we explore 20 of the best online Masters of Marketing programs available using a three dimensional metric that weighs the program's tuition per credit hour, the curriculum's coverage of core content, and the efficiency of the program. You can find a more complete explanation of the metric below.
Methodology:
---
Affordability (1/3): the estimated tuition per credit hour for out-of-state students (where applicable).
Program Efficiency (1/3): the time required to complete the program and receive the degree.
Core Course Content (1/3): whether the program touches on the four core content areas of the curriculum: marketing management, digital marketing, marketing analytics, and product development.
FEATURED ONLINE PROGRAMS
Liberty University

Online

>MS – Marketing: Digital Marketing & Advertising

Liberty University's Master of Science in Marketing – Digital Marketing and Advertising online program equips students with the ability to create and implement strategic digital marketing campaigns. Because of the increasing access to technology and social media, digital marketing and advertising is becoming one of the most prominent marketing platforms. Students in this program will study strategic communication for the digital age, media technologies, communication strategies, and the principles of effective social media campaigns. This program is well-suited for professionals interested in working on digital marketing campaigns from conception and creation through implementation. Career opportunities include marketing manager, social media coordinator, advertising account manager, and more.

Saint Leo University

Online

>Online MBA in Marketing

At Saint Leo University Online, classroom attendance is never required. Set your own weekly study schedule and "attend class" anytime — anywhere you have access to a PC. Work and family responsibilities, travel, shift changes or commuting problems will never interfere with your studies.

Northcentral University

Online

>Online MBA – Marketing

The MBA degree with a specialization in Marketing moves beyond fundamentals by focusing upon marketing management and marketing research, which can prepare you for a variety of careers in Marketing.
SPONSORED
1. The University of Saint Mary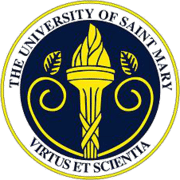 Founded in 1923, The University of Saint Mary is a private liberal arts university located in Leavenworth, Kansas. The University was originally established by the Sisters of Charity of Leavenworth as a school for women, however, today the university is coeducational. The University remains true to its heritage though and houses the Mother House of the Sisters of Charity Order, and incorporates Catholicism into its mission: "To educate students of diverse backgrounds to realize their God-given potential and prepare them for value-centered lives and careers that contribute to the well-being of our global society." The University of Saint Mary offers a Master of Business Administration (MBA) with a Marketing and Advertising Concentration. Because the program is an MBA, students will learn the marketing curriculum through the lens of business administration and management, preparing them to take on roles of leadership in careers. For students with a mind for business and leadership looking to earn their marketing degree, this program is likely a perfect option; it is both efficient, affordable, and covers the most important content of marketing while building on the foundation of an MBA. For these four reasons, the program was an easy pick for the number 1 spot of this ranking.
FEATURED ONLINE PROGRAMS
University of Denver – University College

Denver, CO & Online

>Master's in Marketing Communication

Create integrated marketing campaigns that are driven by strategic objectives, reach clearly defined audiences, and deliver desired results. You'll discover the power of brands and determine how to craft, deploy, and measure campaigns from start to finish. Receive hands-on experience as you evaluate traditional and digital marketing communication tactics and dig deep into marketing trends: social, mobile, email, search, and more. Highlights:

Top 100 university
100% online
No GRE
SPONSORED
2. University of Massachusetts Online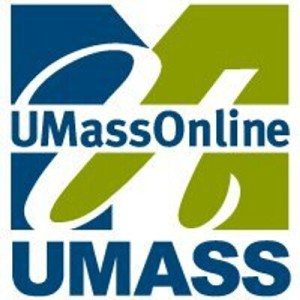 Originally established in 1863 as Amherst College, The University of Massachusetts took its current name in 1964. The University of Massachusetts is comprised of the five-campus public university system of the Commonwealth of Massachusetts including four universities, a medical school, and a satellite campus. The UMass System ranked 57th in the world in 2015 for Innovative Achievements according to Reuters. These achievements can likely be traced back to 2012 when the state of Massachusetts invested $607 million to advance instructional and research projects throughout the UMass System, and impressively research expenditures nearly reached $600 million that same year. Needless to say the UMass System is comprised of highly impressive resources. The University of Massachusetts Online Division offers a Master's of Business Administration with a Concentration in Marketing. The program can be completed entirely online and is composed of six required foundation courses, seven required MBA core courses, and then three courses in the Marketing Concentration. Students with business-oriented undergraduate educations may be able to exclude some of the required foundation courses, thereby greatly reducing the time of the program. Students will be able to choose their Marketing Concentration courses to fit their career goals from any of the following: Market Research for Entrepreneurs, International marketing, New Product Development, Sales Management, Digital Marketing, Sustainable/Green Marketing, and Current Topics in Marketing.
3. Bellevue University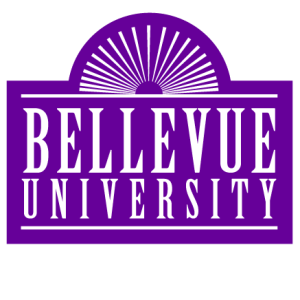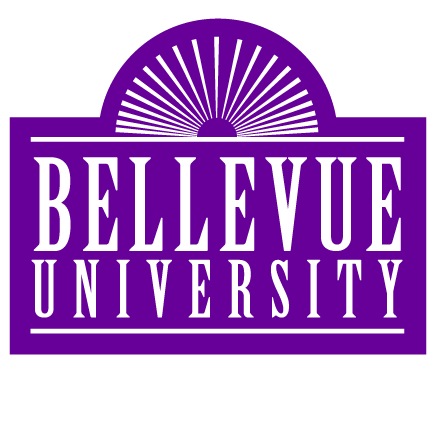 Bellevue University is a relatively young university, founded in just 50 years ago in 1966. Bellevue is a private, nonprofit university located in Bellevue, Nebraska and maintains a steadfast focus on providing a career-oriented education. The University's motto, "Real Learning for Real Life" sums up this focus, which is further evidenced by the types of students they attract. Bellevue's degree programs are designed for career-minded adults, and as of 2011, 80% of the University's undergraduates were aged 25 and over. Bellevue University's master's degrees are accredited by the The Higher Learning Commission through the U.S. Department of Education. Among these is the MBA with a Concentration in Marketing, which can be completed either on campus or through 100% online work. Inline with the University's larger focus, the program places special emphasis on building and practicing the in-demand, real world skills of current business and marketing industries. As such the program's curriculum was designed through the University's consulting with an advisory board consisting of business leaders with high-level industry insights of the evolving workplace. Thus students can expect an education experience that is designed entirely to enhance their future career experiences.
4. University of Maryland University College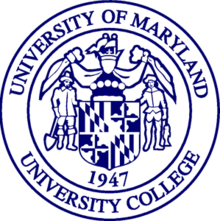 The University of Maryland University College (UMUC) was established in 1947, and today is a public university located in Adelphi in Prince George's County, Maryland. UMUC maintains international satellite campuses in Europe, the Middle East, and Asia. UMUC serves over 90,000 students throughout the world and as such is one of the largest distance learning institutions in the world. UMUC is unique in that it offers a 100% acceptance rate, and is receptive to all applicants, offering many students a second-chance, who might have a hard time finding one elsewhere. UMUC offers a fully online Masters of Science in Management: Marketing. The program is focused on preparing students to become managers who specialize in acquiring customers for products and services. The curriculum focuses on skills necessary for managers to attract customers such as: Understanding 21st century marketing trends, Developing and executing marketing strategies, Adapting to changing technologies, Building customer satisfaction and retention, and Facilitating successful communication between the organization and the customer. Students complete the program when they demonstrate the mastery of these skillsets in a final Capstone Course.
5. California Coast University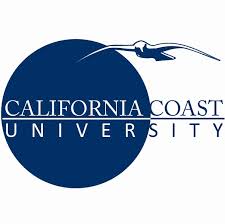 California Coast University (CCU) is a younger private university, established in 1973 as one of the first higher education institutions to specialize in distance learning programs. Though it is based in Santa Ana, California CCU does not offer traditional classroom attendance options. Instead CCU focuses almost exclusively on online degree programs, which are accredited by the Distance Education Accreditation Commission. The University has experienced continued growth since its inception and today enrolls around 8,000 students at a time. California Coast University offers a Master of Business Administration with a Specialization in Business Marketing. The program is designed to give students the utmost freedom and choice during their education. It is entirely self-paced without semesters, quarters, or terms, so students can begin the program at any time of the year and complete the coursework when and where they prefer. The program's curriculum is designed around the theories and best practices required to make graduates of the program competitive in today's business world.
6. Columbia Southern University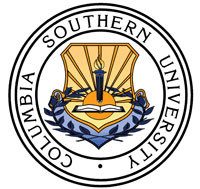 Columbia Southern University was established in 1993, making it one of the youngest Universities on this list. While the University's headquarters are in Orange Beach, Alabama only online degree options are offered, and most of which offer impressively low tuitions, which is inline with the University's motto, "Flexible. Affordable. Online." The University's degree programs are accredited by the Distance Education Accreditation Commission (DEAC). Columbia Southern is also a member of the Higher Education Transfer Alliance (HETA), a group concerned with prioritizing the success rates of transfer credits, Columbia Southern offers a Master of Business Administration in Marketing that can be completed entirely in the online format. Due to the MBA foundation, this marketing program concentrates on preparing students for management level marketing positions. As such the curriculum is designed to elevate students' understanding of managerial skills and business leadership, so they can anticipate consumer needs, create successful marketing campaigns, and do so while leading and managing teams placed in their responsibility. While fewer areas of core content are covered in this program, this narrowed focus makes sense considering the programs focus on business managing and leadership.
7. Walsh University
Walsh University was founded in 1960 by the Brothers of Christian Instruction as a liberal arts college of education named after Bishop Emmett Michael Walsh. The University became what it is today in 1993, and is now a private nonprofit, four-year, Roman Catholic University located in North Canton, Ohio. Despite its changes, Walsh remains true to its roots in the Roman Catholic Church and the Brothers of Christian Instruction, many of whom have served as the University's president. As such it is endorsed by The Newman Guide to Choosing a Catholic College. In the last decade, Walsh University has dedicated a great deal of resources to developing its presence in online education, and now offers a wide array of online degree options at the undergraduate and graduate level. Among such degrees is the University's online Master's of Business Administration in Marketing. In the words of the program director, "The program combines the traditional area of marketing communications with e-commerce and other emerging social marketing opportunities to provide an understanding of the role and importance of the media and technology." Students will choose from speciality courses and electives to align their coursework and interests, further concentrating their knowledge and skillsets to meet their career goals. Students will demonstrate the culmination of their learning through a Capstone Course at the end of the program.
8. Post University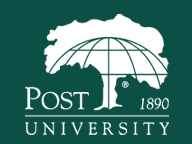 Post University was first established in 1890 as Post College, located in Waterbury, Connecticut. In May 1990 it became Teikyo Post University as a result of its affiliation with Teikyo University in Tokyo, Japan from 1990 to 2004. After that period Post University has established its independence as "student-focused, career-driven" institution as stated in its motto, and has grown to offer over 30 undergraduate and graduate programs through day, evening, and online courses. The University is accredited by the Connecticut Department of Higher Education and the New england Association of Schools and Colleges. Post University offers a Master's of Business Administration with a Marketing Concentration. Students in the program will complete MBA Foundation courses, which are core to the MBA education, followed by Core courses, which delve into deeper and more challenging material. Students will then begin their Marketing Concentration composed of four main courses: New Product Development, Matching Value Propositions to Buyers, Integrated Marketing for Managers, and Driving Growth through Customer Relationship Management. The program is completed after the student demonstrates mastery of this material through a Capstone Research Course and Capstone Project.
9. St. Bonaventure University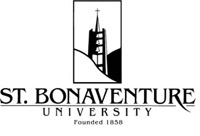 Established in 1858 in Allegany, New York by the Franciscan Brothers of the Catholic Church, St. Bonaventure University holds a rich history steeped in religious tradition and the early development of Catholic education in the United States. After experiencing financial strain in the early 90's leadership changes led to record growth and development of the University, which now also participates in NCAA Division I sports. Though it is one of the smaller universities on this list, it has recently devoted impressive resources to developing its online and distance learning options–most notably through its School of Journalism and Mass Communication, which is well-reviewed and offers both undergraduate and graduate degrees. St. Bonaventure's School of Journalism and Mass Communication is one of only a few schools in the U.S. to offer a Master of Arts in Integrated Marketing Communications (IMC). The Integrated Marketing Communications program is a new and innovative approach to teaching marketing and business communications. According to the School, "It coordinates and integrates the various marketing communication tools within a company, since IMC professionals must successfully manage such elements of the marketing mix as advertising, public relations, business communications, promotions, direct marketing, package design and e-commerce." For students who are interested in fast-paced mastery of communication technology and strategies as they relate to marketing and business this is a uniquely attractive option.
10. Marist College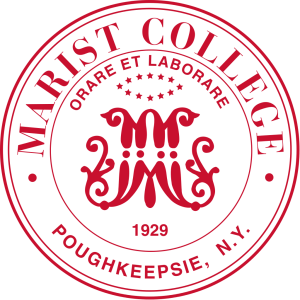 Marist College was founded in 1929 in the Hudson River Valley town of Poughkeepsie, New York by the Marist Brothers, a Catholic Religious Institute of Brothers. The Marist Brothers originally founded the college to prepare their Brothers for their vocations as educators. Over time, the College gained more accreditations and began to offer more degrees, and today Marist College is a private liberal arts college that offers 56 undergraduate and graduate degree programs. The U.S. News & World Report and the Princeton Review both consistently rank Marist College as one of "America's Best Colleges." Marist College offers a Master's Degree in Integrated Marketing Communication (IMC), a cutting-edge approach to marketing education. According to the College, the degree stands out because IMC students are able to "assure companies that their business will effectively harness traditional and rich-media avenues to develop, distribute, and analyze messages to keep their brand at the forefront of society's attention." The program's faculty is comprised of industry leaders with significant experience marketing national brands, teaching at major institutions, or trendsetting consulting. And due to the program's impressive network of businesses, companies, and industry leaders, students of the program can expect a rigorous education where projects and coursework parallel professional networking, mentorship, and career development.
11. West Virginia University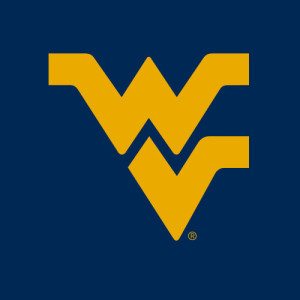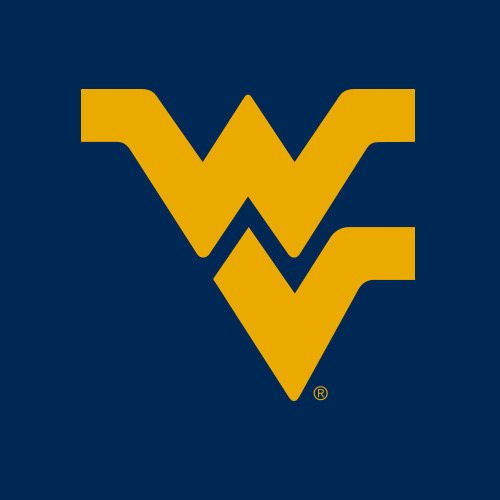 Founded in 1867, West Virginia University (WVU) boasts a rich history intertwined with the early development of the state of West Virginia. WVU is a public land grant university in Morgantown, West Virginia. WVU offers 191 bachelor's, master's, doctoral, and professional degree programs from 15 colleges, and as of 2014 total enrollment numbered over 29,000 students. WVU has produced 24 Rhodes Scholars, 36 Goldwater Scholars, and 22 Truman Scholars. WVU boasts it is a pioneer in education, and has quite a few justifications for this claim as it is able claim quite a few "firsts." You can read more about how exactly WVU has pioneered the industry over the years <ahref="http://about.wvu.edu/pioneering">here West Virginia University follows suit with its larger theme of "pioneering" by offering a Master's of Science in Integrated marketing Communications (IMC). Only a handful of schools in the United States offer this new and progressive degree. The fully accredited degree offers a career-oriented curriculum, that is constantly expanding and evolving to cover the most innovative methods in the industry. The program's faculty consists of a wide array of instructors–from communication professionals, to marketing directors, to academics, and entrepreneurs. These wildly different instructors are meant to empower students with unique perspectives from the various points of progression and evolution in the field, so upon graduation they may step into the job market with the cutting-edge skills and knowledge needed to succeed in any career path.
12. Brandman University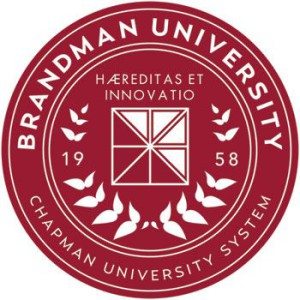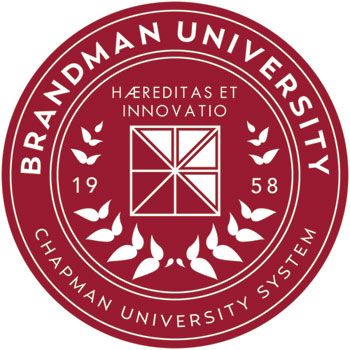 Brandman University began as a Residence Education Center Program at Chapman University in 1958, and became Brandman University in 2009. Brandman University is a private, non-profit, regionally accredited institution that has spearheaded the movement for flexible education for working adults. The University has 25 campuses throughout California and Washington, and also maintains a robust virtual campus. In total, the University offers more than 50 degree, certificate, credential, and professional programs. In 2011 Brandman University's online Master's in Business Administration (MBA) program was one of fourteen named to the Honor Roll in the first edition of "Top Online Education Programs" rankings by U.S. News & World Report. Brandman University offers a Master of Business Administration (MBA) in Marketing. The program's curriculum emphasizes market research tools, including buyer and industrial applications, and strategies for new product development. Students will also be introduced to the global marketing environment's most important concepts: ethics, sociology, and culture as they pertain to business and marketing. Brandman's MBA is designed for students with busy lives, looking to jumpstart their marketing careers. While admission requirements are fairly steep, students admitted into the program will surely experience a rigorous yet flexible and rewarding education.
13. Regis University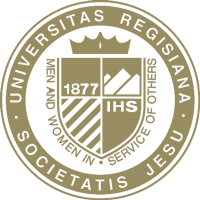 Regis University has gone through many evolutions over the years–first founded by the Society of Jesus as Las Vegas College in 1877, then as College of the Sacred Heart in 1887, and then as Regis College in 1921. In 1991 it became Regis University, a private, nonprofit, coeducational, Roman Catholic, Jesuit university located in Denver, Colorado. It is one of 28 members of the Association of Jesuit Colleges and Universities. Regis University was ranked 29th of regional universities in the West by U.S. News & World Report. Regis University, like many on this list, offers a master's in marketing through an MBA program. The school states that the program, "prepares students to examine the relationship between marketing and corporate strategy with the tools necessary for developing and implementing strong marketing tactics throughout their organization." The program boasts of an award-winning faculty made up of successful professionals, who present students with the dynamics of ethical marketing in corporate, small business, and nonprofit organizations, while tying theories to real-world applications. With the MBA foundation, the program is designed to prepare students for the upper rungs of management, leadership, and administration.
14. Ellis University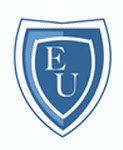 Ellis University is one of the youngest schools on this list, and was created just 16 years ago. Based out of Oakbrook Terrace, Illinois the University offers undergraduate degrees in child development, interdisciplinary studies, accounting, business administration, and computer science. Graduate degrees include: communications, business administration, and computer science. Ellis University is also one of the smallest on this list with just over 1300 students enrolled, but is steadily growing its presence in online education. The University is accredited through the Distance Education Accrediting Commission. Ellis University offers a fully online, highly customizable MBA program. Students may choose between an MBA in General Business Studies, or an MBA with a specialization, or an MBA with two specializations (11 specializations available). The MBA in Marketing is comprised of 8 required MBA-oriented courses and then three courses in the Marketing Specialization: Principles of Internet Marketing, Implementing Marketing Strategy, and International Marketing. While the course content seems to focus more heavily on MBA-oriented coursework, students looking to supplement their Marketing degree with another specialization will find this program an invaluable option.
15. Saint Leo University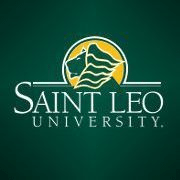 Saint Leo University is a private, nonprofit, Roman Catholic, liberal arts university located in Saint Leo, Florida–just 35 miles north of Tampa. Originally established in 1889, the University is the oldest Catholic college in Florida, and the sixth-largest Catholic college in the U.S. Saint Leo University is closely affiliated with the Holy Name Monastery, a Benedictine convent, and Saint Leo Abbey, a Benedictine Monastery. The University, the Abbey, and the city in which they are located are named in honor of Pope Leo the Great, recognized by Catholics as a Saint and a great leader of history. The University was also one of the first American universities to provide distance learning options, beginning as far back as 1973 when the University set up programs to educate military men and women. Today, the University's distance learning programs have grown immensely. Among these is the MBA in Marketing Research and Social Media Analytics. The program directors are confident in the value of this degree because, "Market Research Analysts and Marketing Specialists Jobs are expected to grow over 40% nationally in the coming decade, and experts explain that this growth will be driven by an increasing emphasis on data-driven marketing and that many employers will require candidates with master's level credentials in these specialties (Hanover Report, 2013)." The program aims to prepare students to meet these growing demands, while providing personalized guidance from start to finish.
16. Concordia University Nebraska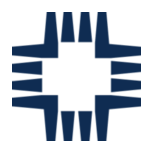 Established in 1894, Concordia University, Nebraska is a private, nonprofit, coeducational university in Seward, Nebraska. According to Concordia, Nebraska's website it is "highly rated by the most respected source in education." The University is affiliated with the Lutheran Church-Missouri Synod as one of its ten schools in the Concordia University System. Concordia Online combines the resources of the Concordia University System to offer an array of quality degree programs. Among these degree programs in the Master's of Business Administration in Marketing. The MBA's curriculum is designed to have immediate real-world application, meaning that what you learn in the program today can be applied in your job tomorrow. The Marketing Concentration teaches students how to conduct well-designed market research, develop and communicate brand concepts, design compelling marketing campaigns within a specified budget, manage public relations, and to engage existing and potential customers through a strong social media presence. Concordia also emphasizes their interactive virtual learning formats, so online students may still have the experience of interacting with peers and instructors.
17. Northwestern University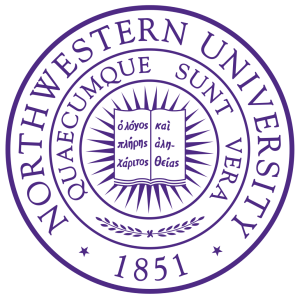 Northwestern University (NU) is a private research university that was established in 1851 in Evanston, Illinois by John Evans–for whom the city of Evanston was named–and eight other lawyers, businessmen and Methodist leaders. Today Northwestern University is a prominent institution with campuses also in Chicago, Illinois and Doha, Qatar. As a large research university with comprehensive doctoral programs, NU has raked in over $550 million in sponsored research funds for several consecutive years now. It also has the eighth largest university endowment in the United States, $10.19 billion. Despite its large size NU maintains strict admission requirements. In 2016 only 10.7% of undergraduate applicants were admitted out of a pool of over 35,000. Northwestern is also well known for its participation NCAA Division I sports, known in athletics as the Northwestern Wildcats. Northwestern University's Medill: School of Journalism, Media, Integrated Marketing Communications offers a fully online Master's degree in Integrated Marketing Communications (IMC). The IMC degree is viewed as cutting edge, and yet it has been a cornerstone program at Medill for over a decade. The program is taught by the same award-winning faculty who teach the full-time on-campus program. And according to the program directors, the vast majority of their online IMC students are working professionals, who have demonstrated success in their careers in marketing and/or communications-related field. While the tuition is by far the highest on this list, so too is the expected quality of the delivered education. Students with an excellent academic and professional record will likely find their investment in this program returned tenfold later in their careers and life.
18. Lasell College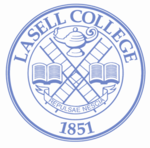 Lasell College is a private, nonsectarian, coeducational college located in the Newton, Massachusetts village of Auburndale. Originally founded in 1851 as the Auburndale Female Seminary by Edward Lasell, the college was a nationally respected 'ladies' academy,' and the college evolved over the years, slowing growing and changing names. It began admitting male students in 1997, and then when it began offering master's degree in 2002 its evolution was nearly complete. According to U.S. News & World Report Lasell College ranked 9th in "Great Schools at Great Prices" and ranked 25th in "Best Regional College" in the North. While still evolving, Lasell has secured its place as a quality institution of higher education, offering liberal arts degrees at the undergraduate and graduate levels. Lasell's School of Graduate and Professional Studies offers a Master of Science in Management: Marketing. Unlike many of the programs on this list with MBA foundations, the core courses of this program offer two marketing courses at the start where MBA programs usually only reached marketing courses after the core MBA courses had been completed. In this program after the core classes students may choose a Research Capstone Project or a Capstone Internship, followed by the Marketing Specialization courses: Consumer Behavior, Marketing Research, and Global Marketing. For students, who are uninterested in the learning paths of the MBA, this program may be more appealing, for its narrowed focus almost exclusively offers marketing courses, and requires only business courses that are most relevant to them.
19) Gannon University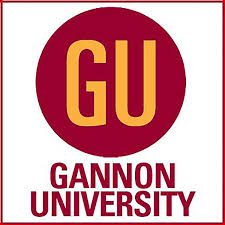 Founded in 1925, Gannon University is a private Catholic institution with a total enrollment of about 4,300, representing over 40 countries and including about 1,000 graduate students.
US News
ranks it among the top 50 schools in the South, a top-30 school for veterans, and a top-10 school for value. With a 12:1 student-to-faculty ratio, Gannon promotes a highly intimate learning community that emphasizes immersive education, tailored instruction, and personal and professional development. Over half of classes have fewer than 20 students. Gannon's 30-credit online MBA includes a Marketing specialization that features studies in Consumer Behavior, Marketing Research, and International Marketing. (For students without undergraduate business credits, the degree will be 48 credits.) Core MBA requirements cover Managerial Accounting, Operations and Supply Chain Management, Strategic Marketing Management, Leadership and Business Ethics, and Business Policy and Strategy, among others. The degree is designed for maximum flexibility to accommodate adult learners and working professionals, and graduates will be prepared to perform a variety of crucial marketing tasks: leverage analytical and problem-solving skills to make fast-paced decisions; understand the effect multiculturalism on global management and business; and practice and implement effective verbal and written communications.
20) Lynn University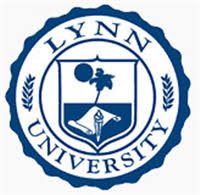 Lynn University, founded in 1962, is a private institution with a total enrollment of about 2,800, representing 100 countries. Ranked among the top schools in the South by
US News
, Lynn also appears on three "Best Of" lists for online education. With a 20:1 student-to-faculty ratio, Lynn balances the best of a small liberal arts college – tailored instruction, manageable class sizes, collaborative learning opportunities – with the resources of a large research institution, including expert faculty. Nearly half of classes have less than 20 students. Lynn offers a 36-credit online MBA in Marketing that has been rated Top 10 in the region by
South Florida Business Journal
. In addition to core courses, students complete studies in Integrated Marketing Communication, Consumer Neuroscience and Behavior, and Special Topics in Marketing, preparing graduates for management careers in a wide range of fields, from sales and marketing to corporate communications, consulting, public relations, and advertising. Lynn's innovative program includes flexible scheduling for adult learns and professionals, iPad-powered learning, and real-world practicum opportunities. Alumni have gone on to careers at brands like Jarden Consumer Solutions, Vida Jets, Freedom Steel, and Test Medics. The degree is accredited by the International Accreditation Council for Business Education (IACBE).
21. Hult International Business School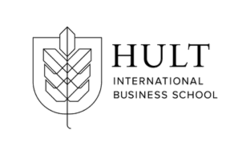 Hult International Business School is a private business school, which has campuses in San Francisco, London, New York City, Dubai, Boston, and Shanghai. Students have the option to alternate the campus location of their studies each academic year. Hult dates back to 1964, when Arthur D. Little Inc, the world's oldest management consulting firm, established The Management Education Institute. The school later merged with the British business institute, Ashridge Business School, and was acquired and renamed in 2003 by Swedish entrepreneur and education advocate, Bertil Hult. Today, Hult serves 3,000 students through business-focused undergraduate, master's, and MBA degree programs. The School is notable for awarding the Hult Prize, the largest social-responsibility student competition in the world, which is hosted in partnership with the United Nations Foundation and former U.S President, Bill Clinton. Hult International Business School awards a one-year MBA, with extensive electives allowing students to specialize in Marketing. This intensive and fast-paced program starts with a three-week immersion, giving students a crash course in the fundamentals of business. Students then take two 11-12 week business modules, followed by three 6-week modules covering Global Strategies, a Business Capstone, and electives in a number of specialized areas such as Marketing, Finance and Family Business. Marketing electives include Market Research & Analytics, Solutions Marketing, Strategic Brand management, and Customer Acquisition through Digital Marketing. At the end of the one-year program, students may choose to pursue a second master's degree in a related area through an additional 6 months of accelerated study.
22. Concordia College- New York

Concordia College is a private, Lutheran college, which is located in Bronxville, New York. The school was established in 1881 through the Lutheran Chhurch of St. Matthew as a feeder school for the Concordia Seminary, and was originally located in Manhattan. Today, Concordia is known for providing faith-based education grounded in the liberal arts, and personal attention, afforded by a low student to faculty ratio of 13 to one. The school has a small and diverse student body of 953 and awards degrees at the associate, bachelor, and master's levels. The most popular majors are business and nursing, and a notably high percentage of the school's nursing graduates pass the RN NCLEX examination on their first attempt. U.S. news and World Report ranks Concordia 22nd in Regional Colleges, North. Concordia University offers an online Master of Science in Digital Marketing which is both up-to-date and highly accelerated. The degree program is accredited by the Commission on Higher Education of the Middle States Association of Colleges and Schools, and covers marketing theory, strategy, analytics, and production, and integrates marketing studies in inbound, and mobile platforms. Class topics include SEO optimization, social media marketing, web analytics, and mobile marketing. The entire curriculum requires 16-20 months to complete, and fully prepares students to sit for professional certification exams as an Online Marketing Certified Professional (OMCP) or Online Marketing Certified Associate (OMCA).
23. Dallas Baptist University

Dallas Baptist University (DBU) is a private, Christian, liberal arts university located in Dallas, Texas. The school was founded in 1898 as Decatur Baptist College, as the state's first two-year college. Today, DBU has a total of 5,156 students enrolled in seven schools and colleges, including a College of Business, College of Natural Sciences and Mathematics, College of Fine Arts, and College of Christina Faith. The student ministry is highly active, organizing Bible studies, and mission trips, as well as "livepure," an annual university faith conference. DBU is ranked #1 in the nation for elementary teacher preparation by National Council on Teacher Quality and DBU pre-med graduates have medical school acceptance rate of 70%- about twice the national average. U.S. News and World Report ranks the school 202nd in National Universities. Dallas Baptist University awards an MBA with a Concentration in Marketing. The MBA degree is available through both on-campus and offered fully online, and requires the completion of 36 credits total. The marketing concentration offers both domestic and multinational perspectives in marketing strategy formulation and implementation issues, distribution channels management, outcome-based marketing systems, consumer and buyer behavior, and integrated marketing communications. Class topics include International Marketing, Marketing Analysis, and Advanced Marketing Strategies. Several courses include a field-based service learning component. Students pursuing the Marketing may also choose one out of three possible electives offered within the concentration. Tuition is priced at $823 per credit.
24. Florida Institute of Technology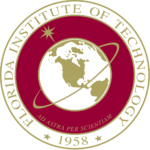 The Florida Institute of Technology (FIT) is a private, nonprofit research university which is based in in Melbourne, Florida. The school was founded in 1958 as the Brevard Engineering College, and was originally a training ground for aerospace professionals employed at the Kennedy Space Center. Today, FIT retains a sharp focus on studies in science, technology, engineering, mathematics (STEM), and aviation, augmented by its proximity to the Orlando Melbourne Airport, the Florida Tech Research Park, and Kennedy Space Center. The majority of the university's 6,451 undergraduate and graduate students are enrolled in STEM programs, and fully half the student body is enrolled in its highly-ranked engineering department. The school operates a large number of advanced research centers, such as the Institute for Marine Research, Institute for Materials Science & Nanotechnology and Institute for Research on Global Climate Change, and has received annual external research funding as high as $18.9 million. With small class sizes, innovative programs, intensive research and rigorous academics, FIT has earned a ranking of 151st in National Universities from U.S. News and World Report. The Florida Institute of Technology offers a prestigious online MBA with a Specialization in Marketing through the school's Nathan M. Bisk College of Business. FIT's highly-respected online business school is ranked 90th in Best Online Graduate Business Programs (Excluding MBA) and 108th in Best Online MBA Programs by U.S. News and World Report. The program covers a broad base in business fundamentals, as well as specialized studies in marketing strategies, consumer behavior, multinational business policy, product management and legal responsibility. A total of 36 credits are required for graduation: 21 credits in Core Courses (including two electives), 12 in Marketing and a 3-credit Capstone. Classes within the Marketing specialization include Strategic Marketing, International Business, Consumer Behavior Strategies, and Advanced Market Research.
25. University of Maryland, College Park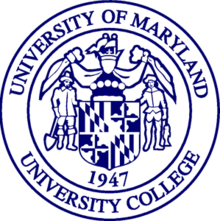 The University of Maryland, College Park (UMD) is a public research university which is based in College Park, Maryland, just 4 miles from Washington, D.C. The school is a land-gran, sea-grant and space-grant institution, and the flagship of the University System of Maryland. UMD is the state's largest university, and has a total enrollment of 39,083 students, enrolled in no less than 127 undergraduate degrees and 112 graduate degrees offered through 13 colleges and schools. The school dates back to 1856, when it was first chartered as the Maryland Agricultural College. Today, UMD is known for world-class academics and strong research partnerships with government agencies, thanks to its proximity to the nation's capital. UMD's innovative and immersive "living-learning" programs house students of similar academic interests in the same community, and promotes with in each opportunities for research and specialized coursework. The university is considered a "Public Ivy, and has garnered high rankings. 60th in the 2017 U.S. News and World Report ranks the school 60th in Best National Universities and 20th in Top Public Schools. The University of Maryland, College Park offers a prestigious, accelerated, and fully online MBA with a specialization in Marketing through the school's Robert H. Smith School of Business. This prestigious program is ranked 9th in Best Online MBAs by U.S. News & World Report. This fast-paced online MBA can be completed in as little as 24 months. Online classes are a blend of live and asynchronous lectures, and are highly engaging, incorporating audio and video messaging, integrated multimedia and collaborative online workspaces. Online classes are taught by the same accomplished faculty who teach on-campus, and guest lecturers are regularly recruited from industry and governmental bodies in nearby Washington DC. In addition to marketing-specific coursework, students build a broad foundation in business fundamentals, including courses in entrepreneurship, management, operations, negotiation, leadership, and human capital.
26. St. Thomas University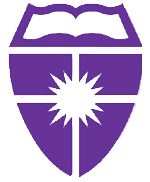 St. Thomas University (STU) is a private, nonprofit, Catholic university which is located in Miami, Florida. STU dates back to 1946, when it was established as the Universidad Cat—lica de Santo Tom‡s de Villanueva, named after Saint Thomas of Villanova, in Havana, Cuba. The school moved to its present location in 1961, when Fidel Castro seized the school property and expelled its faculty and priests. STU is home to a highly diverse student body of 4,674 and offers 35 undergraduate majors, 27 graduate majors, five doctoral programs, and one professional law program. The school promotes Catholic values, leadership, and community engaged learning. Students have access to a variety of internships, study abroad and service learning opportunities. The law school is notable for its high ethnic diversity, its Human Rights Institute, and its unique joint M.B.A./J.D. in Accounting, International Business, Marriage and Family Counseling, and Sports Administration. U.S. News and World Report ranks STU 80th in Regional Universities South St. Thomas University offers a highly accelerated and fully online MBA with a concentration in Marketing. Students in the program acquire general business skills, along with specialized marketing insights, including consumer psychology, communication and analysis, and decision-making skills. The course of study consists of 10-13 courses, for a total of 30-39 credit hours: 21 credit hours in core courses, nine credit hours in Marketing, and up to nine credit hours in foundation classes. Marketing classes include Entrepreneurship, Strategic Brand Management, and Marketing of Services. This online master's in marketing is designed for working professionals, and features accelerated 7-week courses taught by faculty with professional business experience. There are six start dates per year, and the entire degree program can be completed in as little as 10 months. Admission requirements are moderate, allowing students from a wide range of backgrounds to enroll, and tuition is reasonably priced at $782 per hour.
27. Colorado Technical University

Colorado Technical University (CTU) is a private university which is located in Colorado Springs, Colorado. The university was established in 1965, and was originally a training institute to provide technical and vocational instruction to veterans. Today, CTU awards degrees at the undergraduate, graduate, and doctoral levels, primarily in the fields of business, management, and technology. The university was an early adopter of online education, and now serves as much as 90% of its 26,000 students through online programs. The majority of CTU students are non-traditional learners, usually working professionals pursuing professional degrees and enrolled in classes on a part-time basis. Popular majors at CTU include criminal justice, cyber security and computer science. A number of CTU's individual online programs have earned top-200 rankings from U.S. News and World Report, including Engineering, Criminal Justice, and Computer Information Technology. Colorado Technical University awards an online MBA with a Concentration in Marketing. This flexible program emphasizes marketing research, digital marketing and global and cross-cultural marketing strategies. Students in the online MBA in Marketing program benefit from a reputable online school of business; U.S. News and World Report ranks CTU 108th Best Online Graduate Business Programs (Excluding MBA) and 172th in Best Online MBA Programs, and the program received a designation of Tier One from CEO Magazine. The curriculum consists of 48 credits, and is designed for students with an undergraduate degree in business. Classes within the Marketing Concentration include Marketing Research Methods, Marketing in the Digital Age, and International Marketing. All MBA students also complete a comprehensive Management Capstone course. With an incredibly low tuition of $325 per credit, the MBA in Marketing from CTU is one of the most affordable programs included in our ranking of Top Master's in Marketing.
28. New Jersey Institute of Technology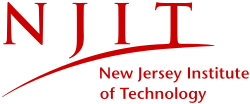 The New Jersey Institute of Technology (NJIT) is a public, sea-grant, research university which is based in Newark, New Jersey, and is that state's Science & Technology University. NJIT was established in 1881, and rapidly grew from a technical school to an engineering college and, with the addition of a school of architecture, to a full polytechnic university. Today, NJIT has a total of 11,446 students enrolled in six different schools and colleges. The school offers 51 undergraduate majors and 76 master's and doctoral degrees, along with professional programs in collaboration with nearby educational partners, such as Rutgers NJ Medical School and Seton Hall Law School. PayScale ranks NJIT 18th among Engineering Schools and 28th among Research Universities for earning potential. U.S. News and World Report ranks the university 140th in National Universities. New Jersey Institute of Technology awards an online MBA with a concentration in marketing. The curriculum has a strong emphasis on innovation, technology and the future of marketing, especially social media and digital marketing. The course of study consists of 16 classes delivered over eight 15-week semesters. Students generally complete classes at a rate of two per semester. A total of 48 credits are required for the online MBA degree: 30 in core classes, 12 in Marketing, and 6 in Capstone courses. Class topics within the Marketing major include Marketing Planning and Analysis, Development of High Technology Products, and Internet Marketing Strategy.
29. Liberty University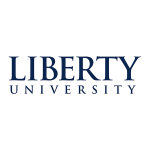 Liberty University is a private, nonprofit, evangelical Christian university located in Lynchburg, West Virginia. The school was founded in 1971 as Lynchburg Baptist College by televangelist, activist, and Senior Pastor of Thomas Road Baptist Church, Reverend Jerry Falwell. Liberty is the world's largest Christian university in the world, and the nation's largest private nonprofit university, with over 15,000 students living on campus and an additional 110,000 enrolled online. Its sprawling campus spans more than 7,000 acres, and includes learning facilities like an astronomical observatory and library with robot-assisted retrieval system, as well as recreational amenities like a motocross arena and synthetic ski slope. Liberty offers 500 degrees at the undergraduate, graduate, and doctoral levels, and emphasizes conservative Christian values and ethical principles, as well as biblical studies, across all disciplines. The Carnegie Foundation has designated Liberty as a research university of Òmoderate research activity,Ó and U.S. News ad World Report ranks the school 231st in National Universities. Liberty offers a respected and highly affordable online MBA in Marketing. With its massive online student enrollment, Liberty is heavily invested in delivering quality distance education, and the school is ranked 139th in Best Online MBA programs by U.S. News and World Report. The program is taught by faculty with professional industry expertise, and incorporates ethical and faith-based principles. The MBA in Marketing's curriculum covers strategic marketing management, supply chain management, marketing research, product promotion, and consumer behavior. A total of 45 credits are required for the MBA: 33 in Core Courses, and 12 in the Marketing Cognate. This flexible program has eight start dates per year, and allows students to transfer in up to half of the required credits from prior coursework at another institution.
30. Brenau University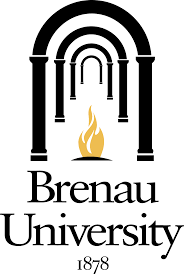 Brenau University is a private, nonprofit university which is headquartered in Gainesville, Georgia, and has additional campuses throughout the state and in Florida. The school was founded in 1878 as a private institution for the higher education of women. Brenau continues to serve primarily female students through its main-campus Women's College, with online, evening and weekend undergraduate and graduate programs open to both men and women. Brenau emphasizes professional education informed by the liberal arts, and the school's most popular areas of study include Health Professions and Business. The university has a total enrollment of over 3,500, and maintains a low student to faculty ratio of 10 to one. The school has earned impressive rankings from U.S. News and World Report, including 57th in Regional Universities South and 41st in Best Value Schools. Brenau University awards a highly rated online MBA in Marketing. The degree is ranked 146th in Best Online MBA Programs by U.S. News and World Report. The program consists of 15 courses totaling 45 credit hours, and students typically take 1-2 courses at a time. The curriculum covers topics in new product development, sales management, advertising promotions, services marketing, and international marketing. All MBA students are required to complete 6 hours in Business Foundation classes, 24 hours in the MBA Core, and an additional 5 classes in the Marketing Concentration, including New Media Marketing and Communication, and Channel Development. With six start dates per year, students have the option to quickly begin their studies. This flexible and highly respected MBA in Marketing also has affordable tuition, costing just $621 per credit.