The 10 Most Affordable Online Master's in Public Relations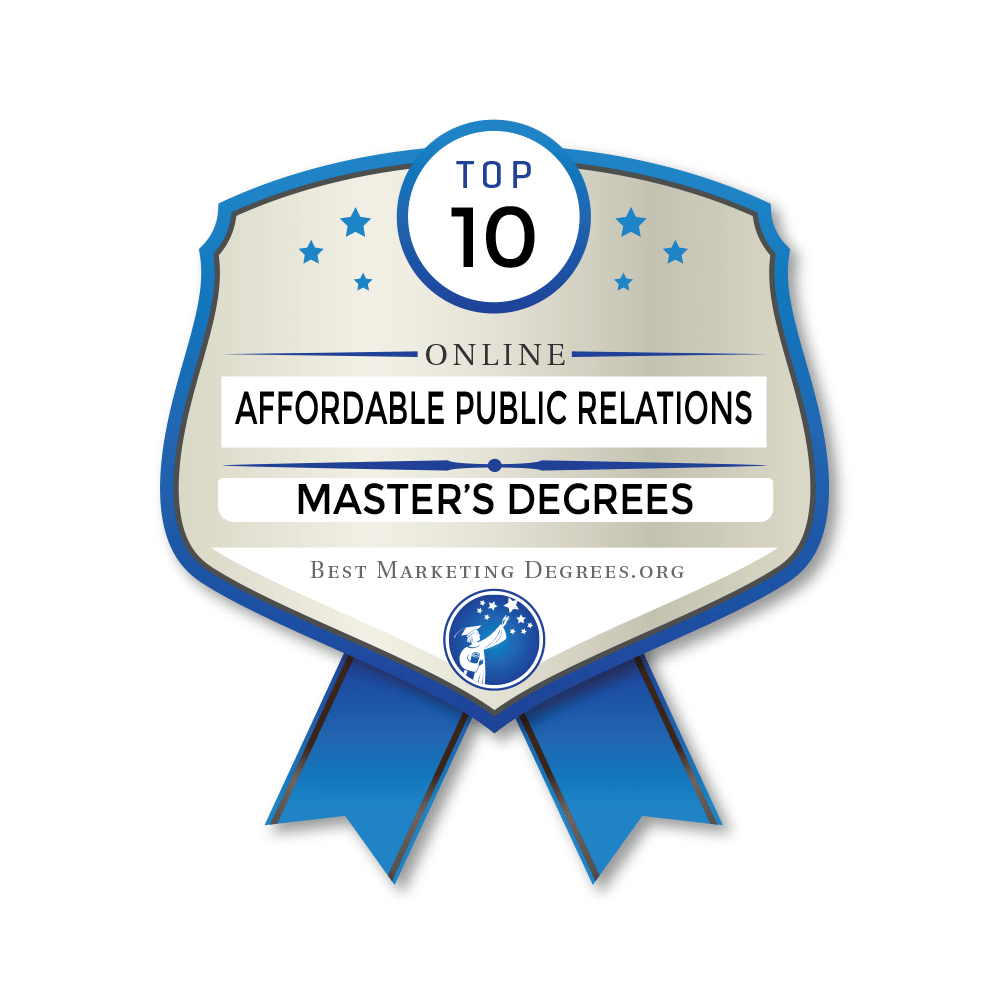 To succeed in Public Relations, you'll need to have a very full toolbox. You'll need the soft skills required to manage relationships, communicate across cultures, and craft a convincing organizational message. You'll need the hard skills necessary to research markets, analyze audiences, and calculate returns on investment. You'll also need advanced skills in crisis management, critical thinking, leadership and creative problem solving. A Master's Degree in Public Relations can provide the training you'll need to succeed. And one of our Most Affordable Master's in Public Relations can get you there quickly, conveniently, and for an affordable price tag.
"PR is a mix of journalism, psychology, and lawyering – it's an ever-changing and always interesting landscape." – Ronn Torossian
The career outlook in public relations is strong for those with a master's degree. Professionals in the field of public relations may work as Public Relations and Fundraising Managers, Advertising, Promotions and Marketing Managers, PR Specialists, or Event Planners. Salaries vary by position, with
PR specialists
earning a median salary of $59,300, and
Public Relations and Fundraising Managers
earning an average salary of $111,280. Job growth is also robust, with the U.S. Bureau of Labor Statistics predicting
9-10% growth in the field of public relations through 2026
, well ahead of the national average. More importantly,
4 out of 5 professionals employed in PR reported that they were "highly satisfied"
with their work.
FEATURED ONLINE PROGRAMS
University of Denver – University
College

Denver, CO & Online

>Master's in Marketing Communication

Create integrated marketing campaigns that are driven by strategic objectives, reach clearly defined audiences, and deliver desired results. You'll discover the power of brands and determine how to craft, deploy, and measure campaigns from start to finish. Receive hands-on experience as you evaluate traditional and digital marketing communication tactics and dig deep into marketing trends: social, mobile, email, search, and more.

Highlights:

Top 100 university
100% online
No GRE
SPONSORED
This interdisciplinary field draws on a variety of areas of study, and a typical online master's in PR may cover topics in like Audience Research, Social Media Analytics, Mass Communications, and International Public Relations. Many include a project portfolio or capstone course, or offer specific areas of concentration. A great number of students at the graduate level, especially working professionals, opt to pursue an online master's in public relations. Such degree programs are designed to deliver the same course content and academic quality as a traditional on-campus degree, but are more flexible, more affordable, and, thanks to a dynamic digital interface, often more engaging as well.
For a look at some of the most affordable options out there, check out our guide to the 10 Most Affordable Master's in Public Relations. Each school offers an established, accredited, and fully-online graduate degree in PR, and along with the most affordable tuitions on the market (listed by cost per out-of-state credit). Explore your options and see how affordable this valuable PR credential can be.
1. Ohio University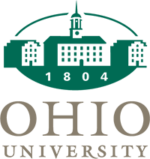 Headquartered in Adelphi, Maryland, the University of Maryland University College (UMUC) is public, not-for-profit institute. In addition to its Academic Center in Largo, UMUC operates campuses throughout Maryland, the Baltimore-Washington Metropolitan Area, Europe, Asia, and the Middle East, many located one military bases. The university grew out of an evening program for adult learners operated by the University of Maryland, which proved so popular that, by 1947, the program officially became a separate college, while still remaining affiliated with the university. With a total global enrollment of 90,000 students, UMUC is one of the world's largest online universities. UMUC prides itself on offering affordable, convenient, career-relevant online bachelor's degrees, master's degrees, doctoral degrees and certificates, with over 120 areas of study and specializations available. Popular areas of study at UMUC include business management, computers/information technology, Public Relations, criminal justice/legal studies, and social sciences. The school has an open enrollment policy, accepting all applicants, and provides a host of academic support services to distance learners. 

University of Maryland University College awards an incredibly affordable online Master's in Management with a Public Relations specialization. The workplace-relevant curriculum was developed in conjunction with with industry leaders and an advisory board of senior PR executives, and reflects current standards of practice and today's in-demand skills. In this affordable degree program, students learn tactical planning and execution, strategy development, social media management, and crisis communications. Graduates will be qualified to sit for the Accredited in Public Relations (APR) credential examination, further distinguishing themselves from other job candidates. The degree requires the completion of 26 credits total: three courses in the Management Core, seven in the Public Relations Specialization, and a cumulative Capstone Course. Public Relations class titles include Crisis Communication Management, Global Public Relations, and Public Relations Campaigns. This up-to-date and career-relevant degree is available at the exceptionally affordable price of $458 per credit, making UMUC our #1 in Most Affordable Master's in Public Relations.
2. University of Alabama

Mount Saint Vincent University ("the Mount") is a public university which is based in Halifax, Nova Scotia, Canada. The school was founded as a women's school in 1873 by the Sisters of Charity of Saint Vincent de Paul, with the primary goal of training women to become teachers. In educating women, who lacked such basic rights as the right to vote at the time, the school was highly progressive, and by 1925, had become the first full, degree-granting college for women in the British Commonwealth. Today, The Mount serves a coeducational student body of 2,433 students, through 38 on-campus undergraduate and graduate programs and an additional 14 affordable online degree programs. Other certificates and professional programs include Nutrition, Business Administration, and Tourism and Hospitality Management. The school is home to 16 research centers and institutes, and operates the only education program in the Halifax area snd the only school psychology graduate program in Atlantic Canada.
Mount Saint Vincent University offers an incredibly affordable online Master's in Public Relations. In this master's degree program, students explore the theory, research and practice of public relations. The program is open to those holding a bachelor's in communications or a related field, while those with an undergraduate degree in a non-communications discipline are required to submit a PR portfolio in order to be accepted. The course of study can be completed in as little as a year and a half, and requires the completion of ten classes in all, including a culminating, project-based seminar. Required classes include Quantitative & Qualitative Research in Public Relations, Organizational Theory & Public Relations Leadership, and Public Relations Ethics and Law. Course content is delivered both live and asynchronously, and students are able to exchange ideas and collaborate through virtual discussion boards and digital forums. With tuition priced at $523 per credit, the master's in public relations from The Mount is an extremely affordable option.
3. California Baptist University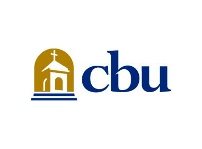 Located in Riverside, California, California Baptist University (CBU) is a private, liberal arts, Christian institute. The school was originally located in El Monte, California, but came under the administration of the California Southern Baptist Convention shortly after its founding, and was re-located to Riverside shortly thereafter. CBU has a student body of 9,941, and provides faith-focused liberal arts education with small class sizes, maintaining a student to faculty ratio of 18 to one. The campus spans 160 acres, and has a distinctive Mission Revival style of architecture, including several spacious plazas, throughout. Many students participate in International Service Projects, three-week study abroad and ministry programs which have been conducted in over 40 countries. CBU is ranked 31st in Regional Universities West by U.S. News & World Report, and, in recognition of its affordable tuition, 30th in Best Value Schools.
California Baptist University awards an incredibly fast and remarkably affordable online Master's in Public Relations. The program provides a solid foundation in corporate communication, reputation management, crisis management and community relations, as well as contemporary issues like social media direction and quantitative measurement of return on investment. As with all disciplines at CBU, the online public relations degree program also emphasizes biblical teaching and ethical professional practices. The course of study comprises 33 credits, and can be completed in as little as 12 months. Required courses include Legal, Ethical, and Social Foundations of Public Relations, Specialized Writing for Public Relations, Critical Thinking and Crisis Management, and New Media Strategies. This fast-paced degree comes with a surprisingly affordable tuition of only $563 per credit.
4. Liberty University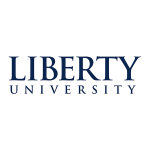 Liberty University is a large, nonprofit, evangelical Christian university, which is located in Lynchburg, Virginia. The school was established in 1971 by the Reverend Jerry Falwell as the Lynchburg Baptist College, becoming a full university in 1984. Liberty is one of the largest Christian universities in the world, and the nation's largest private, non-profit university by enrollment. The massive student body includes 21,800 on-campus students and an additional 112,500 enrolled online. The school offers no less than 297 bachelors, 319 masters, and 32 doctoral programs, through 17 colleges, including a school of medicine and a school of law. The massive, 7,000-acre campus boasts such advanced learning and research facilities as an astronomical observatory, and extensive recreational centers, such as a synthetic ski slope and paintball field. Liberty has been operating distance learning programs since 1985, when it provided recorded lectures on VHS tapes to students via mail delivery. Today, the majority of Liberty's students are enrolled in the school's affordable and extensive online degree programs. Niche ranks Liberty #1 as the Best Online College in America, and News and World Report ranks Liberty 231st in National Universities.
Liberty University awards an affordable and fully online MBA with a concentration in Public Relations. The program provides students with a thorough understanding of corporate messaging, media technologies and strategic digital communication, as well as a complete grasp of business management and administration. All classes are taught by taught by professors who are seasoned business professionals and incorporate Biblical teachings and ethical business principles. This affordable online MBA degree is both affordable and accelerated, and students can complete their studies in under two years' time. A total of 45 credits are required for graduation, and classes include such topics as Media Technologies & Communication Strategies, Communication & Conflict, and Strategic Communication Campaigns for the Digital Age. All online students have access to extensive supports, such as an online library and writing center, and tuition for this online degree is very affordable, at a price of $565.
5. Ball State University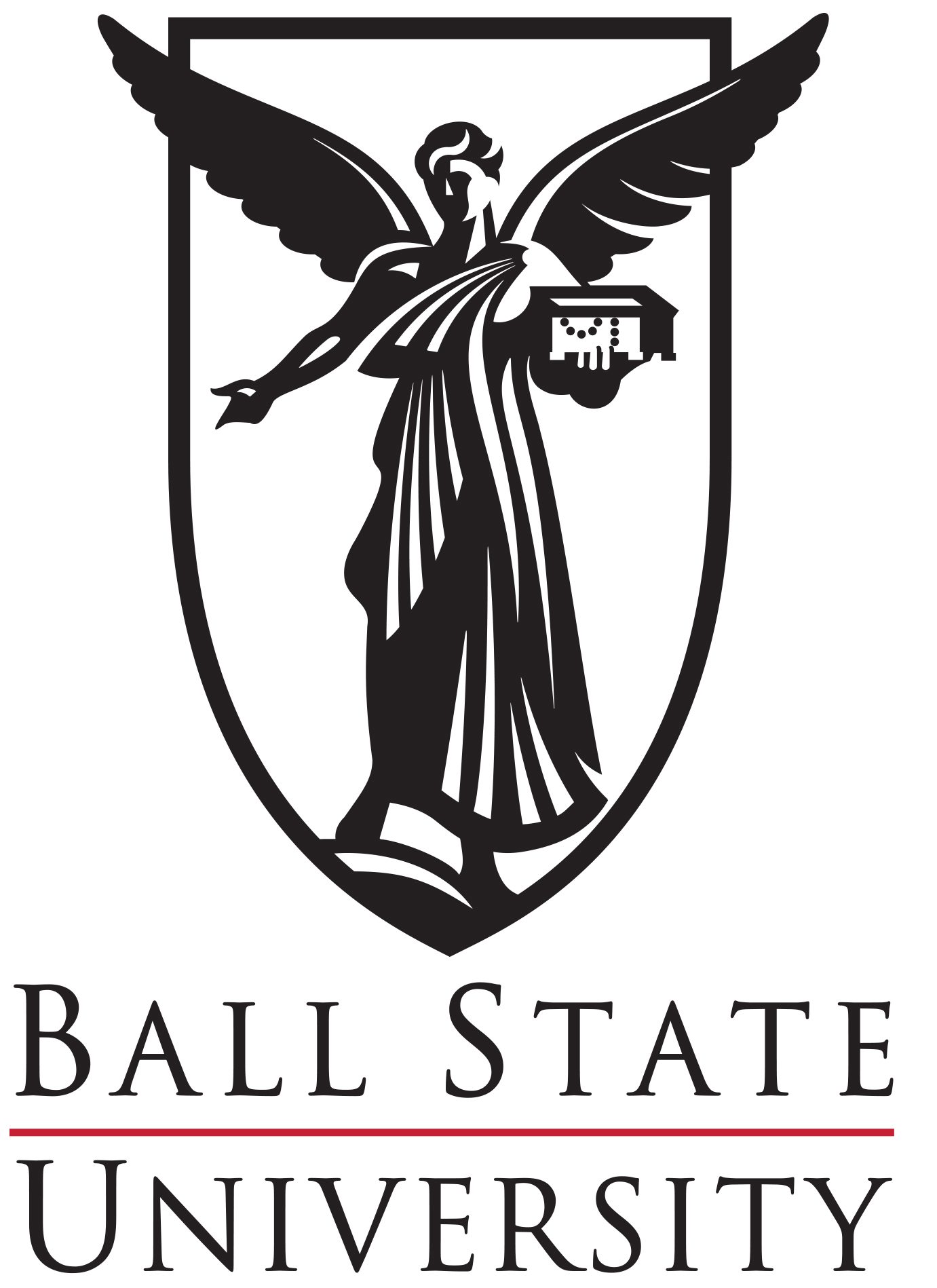 Ball State University (BSU) is a public research university which is based in Muncie, Indiana, and operates additional campuses in Fishers and Indianapolis, Indiana. The university dates back to 1876 with the founding of a private teacher training institute, the Eastern Indiana Normal School. This school was later taken over by two bothers and industrialists in 1917, and officially given to the State of Indiana as Indiana State Normal School – Eastern Division, soon renamed "Ball State University." Today, the school has a student body of 22,513, and is known for strong academics, affordable tuition, and excellent distance learning programs. Ball State awards 190 different undergraduate majors and 130 minors, and over 140 master's and doctoral degrees and certificates through eight academic colleges. Ball State is classified by the Carnegie Foundation as a "doctoral university with higher research activity," and U.S. News and World Report ranks the school 187th in National Universities and 99th in Top Public Schools.
Ball State University offers an affordable master's in public relations which can be taken online, on-campus, or in a blended format. The up-to-date curriculum incorporates training in in-demand skills such as media analytics, which involves measuring the success of digital communications. All classes are taught by accomplished faculty with professional backgrounds in public relations, journalism, advertising, and marketing, and provide students with internships and industry connections. The course of study consists of 33-39 credits, and can be completed in as little as five semesters, at the rate of 2-3 classes per semester. Students take classes such as Mass Communication Research Methods, Public Relations Theories and Applications, and Business Fundamentals and Entrepreneurship in Public Relations. The program includes 3-6 credits in Electives, as well as a research-based Capstone. Students may choose to purse either of two available concentrations: Public Relations Leadership or Media Analytics. Tuition for this accelerated and specialized degree is very affordable, at the low price of $590 per credit.
6. Southern New Hampshire University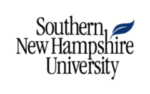 Southern New Hampshire University (SNHU) is a private, not-for-profit university which is located in Manchester, New Hampshire. The institute was founded in 1932 as the New Hampshire School of Accounting and Secretarial Science, a school for business studies. Today, SHNU serves a total of 73177 students, of which 60,000 are enrolled the the university's extensive and affordable online programs. SNHU is widely recognized for innovation, and has been the cite of many firsts, including the state's first carbon-neutral campus, and a distance learning approach which combines traditional nonprofit university instruction with for-profit school's operational practices (such as customer service, data analytics, accountability). U.S. News and World Report ranks SNHU 1st in Most Innovative Schools and 86th in Regional Universities, North, as well as 83rd in Best Value Schools, in recognition of its excellent academics and affordable tuition.
Southern New Hampshire University confers a fast and affordable online Master's in Communications with a Concentration in Public Relations. In addition to a highly affordable base tuition, the school offers a 25% discount for both U.S. military service members and spouses of those on active duty. This affordable degree program is also accelerated, allowing students to earn their degree in as little as 125 months at a pace of two courses per 10-week term. The program public comprises seven Communications Core Classes, four Public Relations Specialization Classes and a project-based Capstone Course, which requires students to research, plan and execute a real-world public relations campaign. Class titles include Reputation Management, Crisis Communication, Integrated PR Campaigns & Measurement, Law and Ethics, and Social Medias Practices. With an affordable tuition of $627 per credit, this fast and prestigious online degree is an excellent all-around value.
7. Montana State University – Billings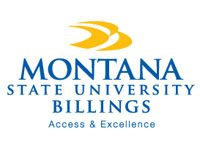 Montana State University – Billings (MSU Billings) is a state university which is based in Billings, Montana. The university was originally launched as the Eastern Montana Normal School, a teacher training institute, in 1927, becoming a college in 1949 and a full university in 1994. Today, MSU Billings awards degrees at the associate's, bachelor's and master's level through a total of five colleges, including a College of Arts and Sciences, a College of Business, and a College of Allied Health Professions. The most popular majors at MSU Billings are Business, Management and Marketing, followed by Education, and by Psychology. The university maintains a low student to faculty ratio of 17 to one. About 40% of the school's 4,336 students are non-traditional learners, primarily working adults pursuing degrees on a part-time basis, and many pursue on line education from the school's suite of 240 online undergraduate and graduate courses. U.S. News and World Report ranks MSU Billings 96th in Regional Universities West.
Montana State University – Billings offers an affordable online Master's in Public Relations which features a number of concentrations. The program is intended to thoroughly train students in practical, advocacy-related skills for facilitating communication between individuals, groups, and organizations. The course of study consists of 30 credits: 21 credits in Core required courses, and 9 credits in Emphasis Courses. Public Relations class topics include Issues in Organizational Communication, Media Criticism, Public Relations Ethics, and Communication Theory. As part of the core, students may choose one elective, and must also pass a comprehensive examination covering all previous coursework. MSU Billings' online master's program includes four Public Relations Emphases: Public Relations Theory, Health Communication, Public Communication, and Media & Society Communication. Tuition for this specialized program is very affordable, at a price of $675 per credit.
8. Webster University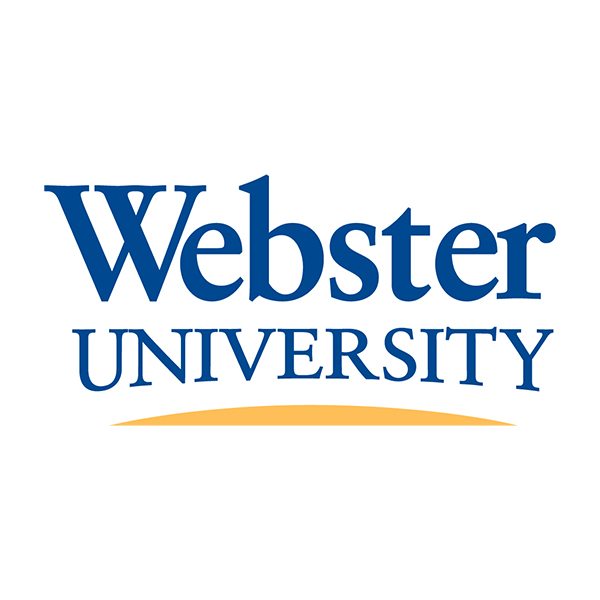 Webster University is a nonprofit, private, nondenominational Christian university with its main campus in Webster Groves, Missouri. The school was first established as Loretto College, a Catholic women's college, in 1915 by the Sisters of Loretto. The school became co-educational is 1962 and was an early proponent of integration in the state, admitting African American students in 1944. Today, Webster serves a total of 14,053, and maintains a very low student to faculty ratio of 15 to one. The university is organized into five colleges, including a College of Arts & Sciences, a School of Business & Technology, a School of Communications, and a School of Education. U.S. News and World report gives Webster a number of top rankings, including 15th in Best Colleges for Veterans, 23rd in Regional Universities Midwest, and recognized the school's affordable tuition relative to academic quality with a score of 55th in Best Value Schools.
Webster confers an affordable online Master's in Public Relations through its School of Communications. The program is designed to blend theoretical and practical understanding, and give students solid knowledge of how entrepreneurship, ethics and globalization shape the current practice of public relations. Critical thinking, insight and analysis are emphasized throughout. A total of 36 credit hours are required for graduation: 27 credit hours in Public Relations Core Courses, and 9 credits selected from among 17 potential Electives, allowing students a high degree of specialization based on academic interests. Public Relations classes include Media Organization and Regulations, International Communications, Strategic Communication Applications, and Media Research.
9. Marist College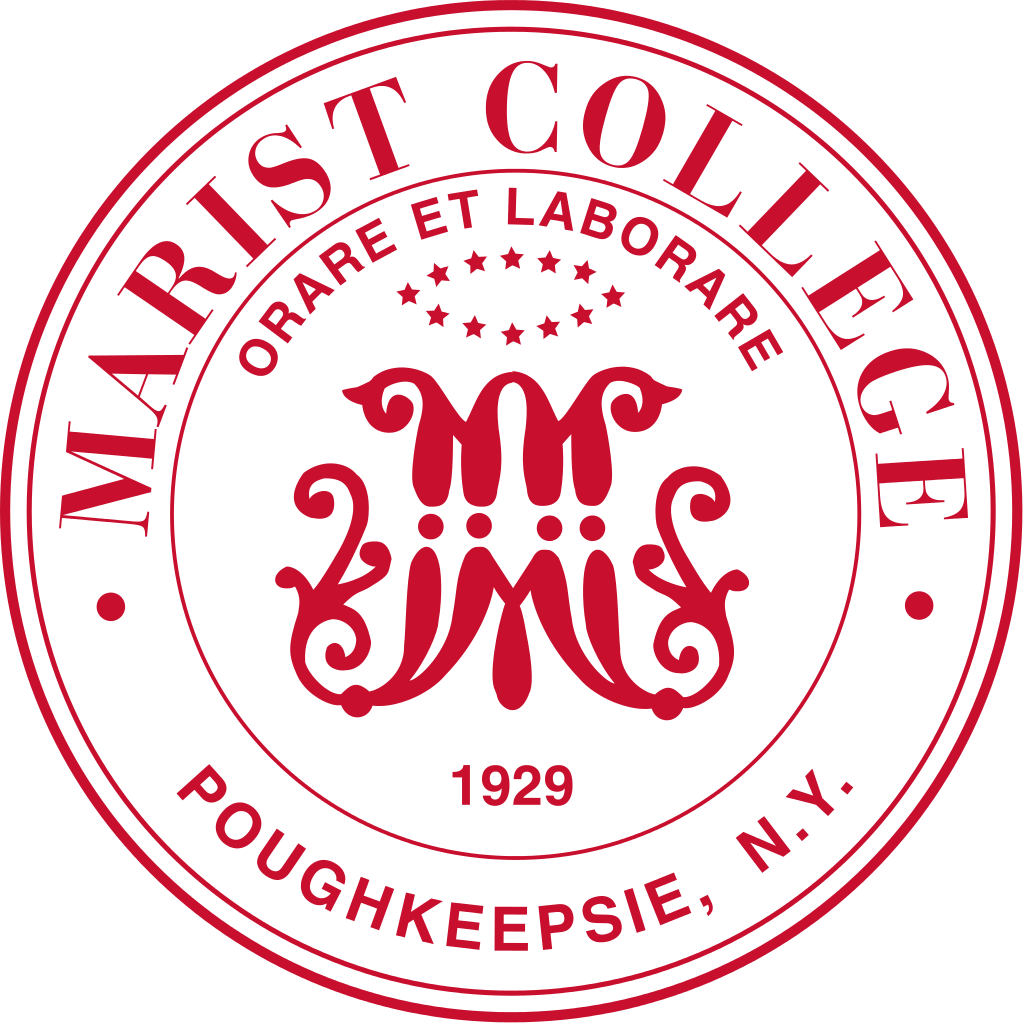 Marist College is a private, coeducational liberal arts institute, which is based in Poughkeepsie, New York. The 180-acre campus overlooks the Hudson River and features a number of distinctive historical stone buildings and spacious quads. In addition, Marist operates a branch campus in Florence, Italy and study sites in 26 countries globally. The school was first established by the Marist Brothers, a French Catholic society dedicated to education, in 1905. The school was originally called "Saint Ann's Hermitage" and dedicated to the education of young men, becoming co-educational in 1968. Today, Marist is a secular institute which retains a dedication to service and community, serving a student body of 7372 undergraduate and graduate students. The school has a strong liberal arts focus, as well as well-regarded business education, and offers 56 undergraduate and graduate degree programs and 21 certificate programs. Marist also has a longstanding partnership with IBM, and is extensively connected with the company through joint ventures, student placements, and research endeavors. Marist has earned impressive rankings from U.S. News and World Report, which ranks the school 9th in Regional Universities North, 2nd in Best Colleges for Veterans. In recognition of Marist's excellent academics and affordable tuition, the same source also ranks the school 32nd in Best Value Schools.

Marist offers an affordable online Master's in Integrated Marketing Communication with a focus on Public Relations. The program is intended to equip marketing graduate students with a comprehensive grasp of public relations as a strategic function of marketing, corporate imaging, and brand management. Students learn to work with organizations to understand and develop their public relations goals and to plan and execute public relations campaigns, and, in the course of their studies, develop a real-world public relations plans that meet specific business and communication needs. The online master's degree consists of 10 three-credit asynchronous courses, for a total of 30 credits. This fast-paced program can be completed in as little as three semesters on a full-time basis. This accelerated degree from a prestigious school is available at the affordable price of $780 per credit.
10. Full Sail University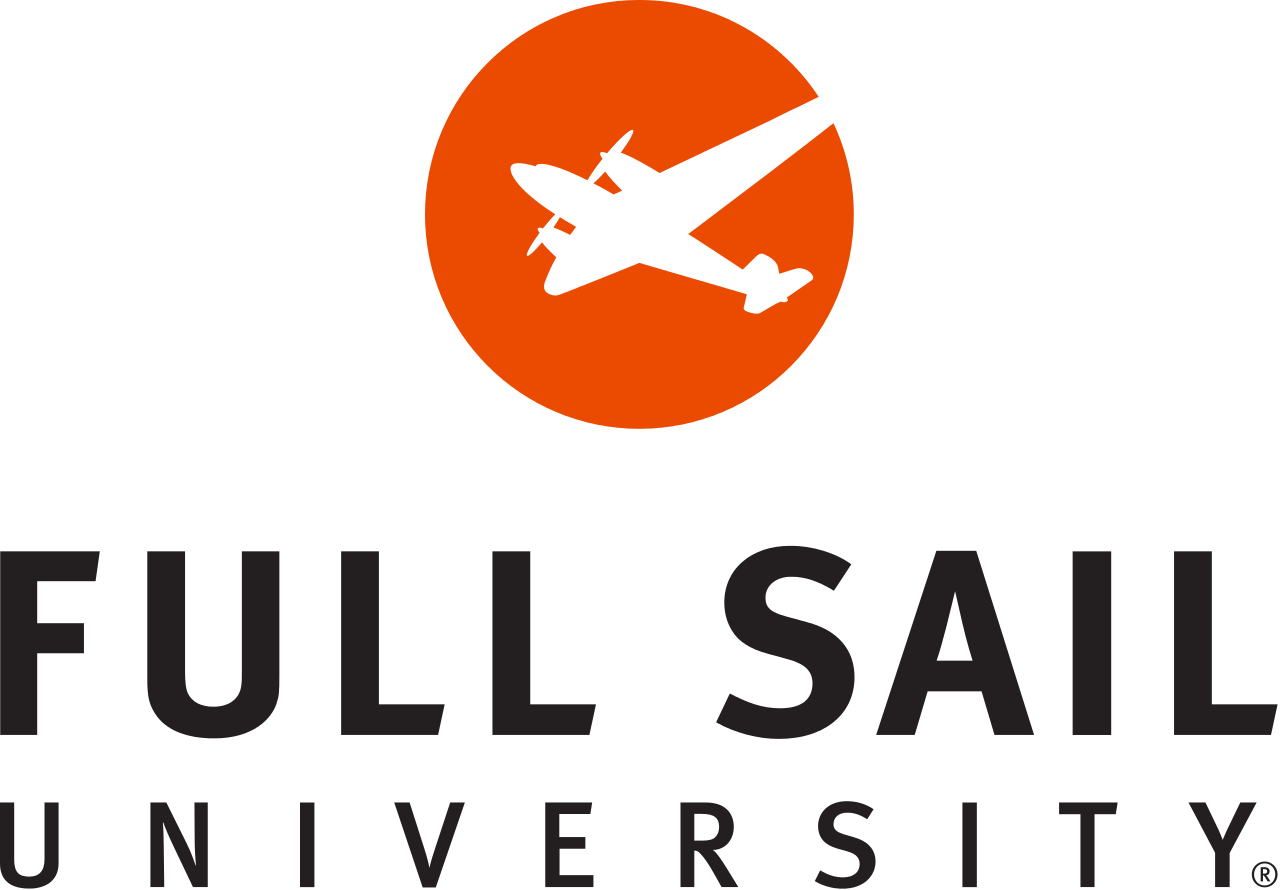 Full Sail University is a private university which is located outside of Orlando in Winter Park, Florida. Full Sail was first established as Full Sail Recording Workshop in 1979 in Dayton, Ohio, with the goal of providing training in production for students in the music and recording industry. The institute moved to Florida in 1980 and began offering programming in the related fields of entertainment and media. Today, Full sail awards 49 certificates and degrees at the associate's, bachelor's, and master's level, including film, design, computer animation, and entertainment business. Most programs are available in a highly accelerated format, and many are offered online as well as on-campus. Total enrollment comes to 16,100. Full Sail has earned a number of specialized distinctions, including the Technical Excellence and Creativity award for Best Recording School/Program from Mix magazine, and inclusion by Rolling Stone among the "five best music programs in the country."
Full Sail offers a highly accelerated and very affordable online Master's in Public Relations. In this fast-paced program, students learn a variety of current and in-demand PR skills, including developing an effective PR media plan, marketing and consumer research, and establishing relationships with influential voices in social media. Class topics include Public Relations in a Digital World, Media Relations, and Social Media Metrics and Return on Investment. The curriculum is intensive, tech-heavy, project-based and hands on, including a student-produced and social-media integrated portfolio website. The entire program can be completed in just 12 months, roughly half the time required to earn comparable degrees. This accelerated program is also affordable, costing only $816 per credit.