The 10 Most Affordable Online Master's in Communications Degree Programs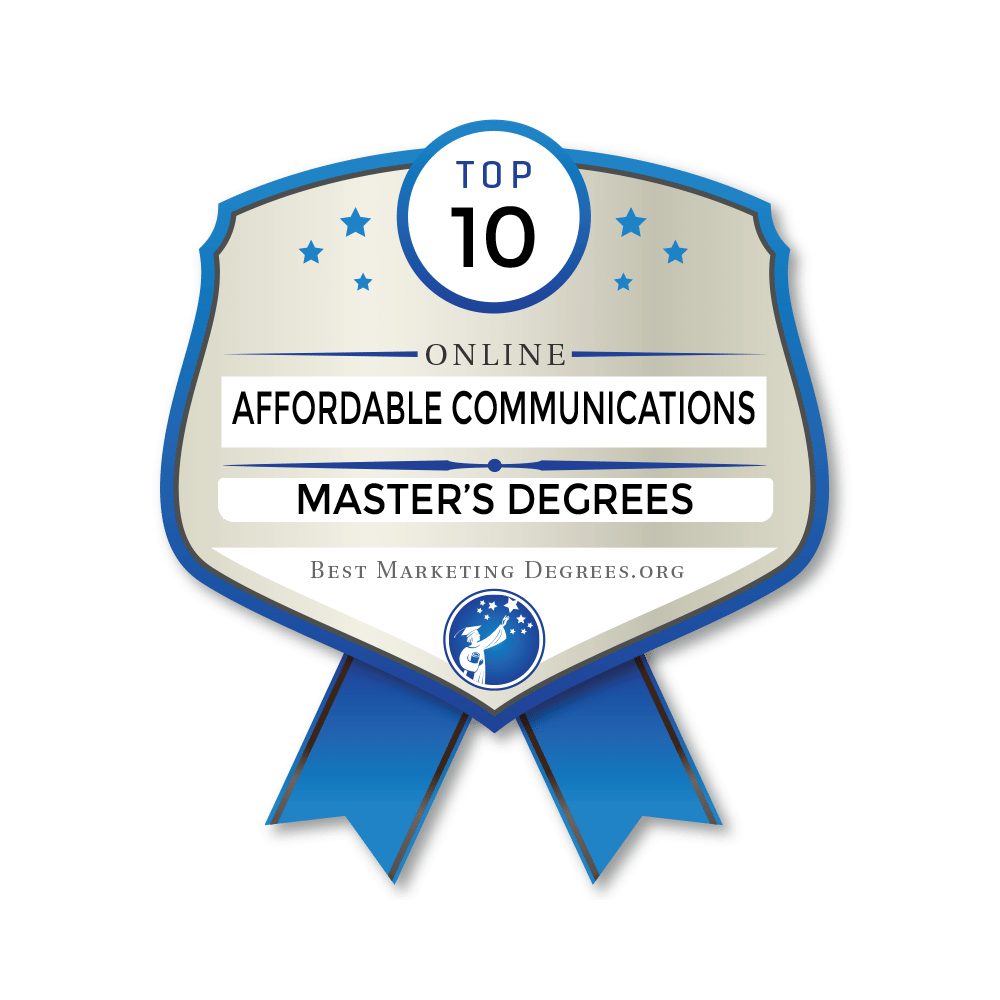 From political parties, to news outlets, from charities to corporations, every organization wants to reach an audience. But capturing a viewer's attention, holding their interest, and convincing them to form an opinion or take action requires a host of interdisciplinary skills. To craft a message with impact, you'll need serious training in Communications. To develop an advanced skill set, and stand out from the competition in the field of communications, you'll want to earn a Master's in Communications. And if you're like most people, you'll want to find a convenient and affordable path to your degree. Current trends in Master's in Communications curriculum include an increasing emphasis on global and multicultural communications, digital media and quantitative methods, including statistical market research and impact analysis. Online degrees are also gaining popularity, especially with busy working professionals looking to advance their existing careers or change professional tracks. For both on-campus and online degrees, the curriculum of a Master's in Communications program varies by school, but typically covers topics in small group or business communications, media, international communications, ethics, and market research. Many on-campus and online master's degree programs end with a capstone course or cumulative project. Pursuing a degree with an affordable tuition can make a Master's in Communications yield an exceptionally high return on investment. Those with this credential,
according to PayScale
, earn an average salary of $59,500 in the 4 years after graduation, and an average of $67,500 after 10 years' experience. Job growth in the field is also robust: the
Bureau of Labor Statistics
projects high demand for communications-related positions through 2026, including public relations (10% growth), marketing (9% growth), technical writing (11%) and market research (23%).
FEATURED ONLINE PROGRAMS
University of Denver – University College

Denver, CO & Online

>Master's in Marketing Communication

Create integrated marketing campaigns that are driven by strategic objectives, reach clearly defined audiences, and deliver desired results. You'll discover the power of brands and determine how to craft, deploy, and measure campaigns from start to finish. Receive hands-on experience as you evaluate traditional and digital marketing communication tactics and dig deep into marketing trends: social, mobile, email, search, and more. Highlights:

Top 100 university
100% online
No GRE
SPONSORED
To maximize your return on investment, and get started on this lucrative career, you'll want to find an affordable online master's in communications degree program. With on-demand course content for learners, and a low overhead for the school, online degrees tend to be far more flexible, convenient and affordable than traditional on-campus programs. Many also offer special supports and specializations to distance students, such as online academic coaches and accelerated degree tracks. Our guide to the Most Affordable Master's in Communications includes many prestigious schools with fast and flexible programs, all with incredibly affordable tuition, listed by out-of-state credit hour. Read on, and find a flexible and affordable online path to a lucrative future in communications.
1. Ohio University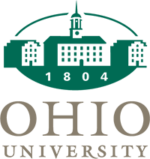 Ohio University (OU) is a public, research university which is located in Athens, Ohio. It is the state's oldest university, dating back to 1787. This large school has a total enrollment of 36,800, with most students living on campus. There are over 250 areas of study available at the bachelor's, master's, and doctoral levels. Ohio University is widely recognized for outstanding academics and affordable tuition, having been ranked among the nations best value schools by publications such as BusinessWeek, Fortune, and Forbes. The Carnegie Foundation classifies Ohio as a "Research University with Highest Research Activity," and the The Chronicle of Higher Education has has designated it one of the nation's top sources of Fulbright scholars. U.S. News and World Report ranks the school 151st in National Universities and 78th in Top Public Schools. Ohio University awards a remarkably affordable online Master's in Communication, which represents a truly exceptional value in light of the university's reputation for academic excellence. The program is offered through the OU School of Communications Studies and the Scripps College of Communication, and is designed specifically with working adults in mind. The curriculum is designed to add value to organizations by teaching students to understand, apply, and think critically about topics in communication in strategic workplace decision making, and problem solving. The entire program can be completed in as little as 15 months, at a pace of two classes per semester. Class topics include Instructional Training & Development in Communication, Cross-Cultural Communication, and Communication and Information Diffusion, and all online master's students complete a 6-credit Capstone Course. The dynamic online learning format includes online class discussions and group projects, and video conferences with instructors, and comes at an exceptionally affordable cost of $243 per credit, making OU an easy choice for #1 in Most Affordable Master's in Communications.
Cost Per Credit Hour: $243
2. University of Alabama

The University of Alabama (UA) is a public research university which is based in Tuscaloosa, Alabama. It is the flagship of the University of Alabama System, and dates back to 1820, making it the oldest public university in the state. It is also the largest, with a student body of 38,563 undergraduate, graduate and doctoral students, enrolled in 13 academic divisions. The Carnegie Foundation classifies UA as a "Research University with High Research Activity." The university was among the first in the nation to offer degrees in Engineering, and currently enrolls more students than any other such program in Alabama. UA students have won a great number of prestigious academic distinctions; the school has produced 51 Goldwater Scholars, 15 Rhodes Scholars, 16 Truman Scholars, 32 Hollings Scholars and 11 Boren Scholars. In addition to excellent academics, UA is known for affordable tuition, and is ranked 76th in Best Value Schools by U.S. News and World Report. The same source ranked the university 110th in National Universities. The University of Alabama offers an affordable online Master's in Communication Studies with a specialization in Organizational Leadership. The program is fast, affordable, and comprehensive, covering both theoretical and applied studies in public discussion, negotiation, persuasion and interpersonal communication. The specialization in Organizational Leadership positions graduates to take on positions of responsibility within their companies and become drivers of change. A total of 30 credits are required for the online master's degree, and the entire course of study can be completed in less that 2 years. Classes include Conflict and Negotiation, Gender and Political Communication, and Relational Communication. The final component of this affordable online master's program is a Professional Project and Capstone Portfolio, based on each student's individual interests. With tuition priced at $367 per credit, this well-rounded program is rigorous, fast, prestigious, specialized and affordable.
Cost Per Credit Hour: $367
3. National University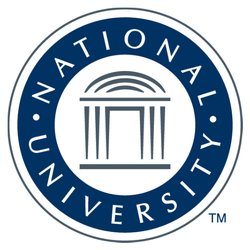 National University (NU) is a private, university which is headquartered in La Jolla, California, and operates 26 additional campuses throughout the state, as well as one in Nevada. The school was established in 1971 by a retired United States Navy lieutenant commander in order to deliver high-demand, professionally-focused degree programs to working adults. Today, NU serves a total of 23,909 students, and awards associate's degrees, bachelor's degrees, master's degrees, teaching credentials, and certificate programs, with popular fields of study including Business and Management, Health, and Computing. In order to serve non-traditional learners, tuition is made highly affordable, the majority of on-campus classes are scheduled for evenings and weekends, and a large proportion of classes are delivered in a flexible online format. National University awards a dynamic and affordable online Master's in Strategic Communications through its liberal-arts-focused College of Letters and Sciences. The curriculum focuses on equipping students with practical and analytical communication tools in order to conduct to strategic thinking, logical analysis, and problem solving in a workplace context. A total of 9 classes are required for the degree, including a final Capstone Project. Classes include Research Methods, Crisis Communications, Campaign & Program Management, and Legal and Ethical Issues. All online courses are affordable, efficient, and interactive, featuring streaming videos, real-time discussions, multimedia learning material, and online classroom forums. Tuition for online classes are very affordable, costing only $416 per credit.
Cost Per Credit Hour: $416
4. Quincy University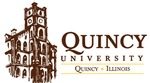 Quincy University (QU) is a private, nonprofit, liberal arts-focused, Roman Catholic institute which s located Quincy, Illinois. This small school is distinguished by its focus on service learning and Franciscan tradition. The university was founded in 1860 as St. Francis Solanus College by a group Franciscan friars from Germany, who had emigrated in order to serve the German population of the frontier-state of Illinois. Originally an all-male institute, the school began admitting women in 1932. Today, QU serves a coeducational student body of 1,100, and offers 32 major areas of concentration, three graduate degrees, an Associate of Science degree in Aviation, and a number of non-degree programs. U.S. News and World Report ranks QU 83rd in Regional Universities Midwest. Quincy University offers a flexible and affordable online Master's in Communication, with several available concentrations. The program features a focus of technology and current industry practices, hands-on classwork, and a project-based approach designed to build students' portfolios. Students build a foundation in communication fundamentals for electronic media, public relations, news editorial and professional communication, and can then choose to concentrate in Multimedia Journalism, Public Relations and Strategic Communication, or Sports Communications through a selection of specialized classes. Classes include Communication and Human Behavior, Comparative Media Systems, Legal Research, and Small Group Communication. All online classes are taught by award-winning and practiced multimedia professionals, and tuition is very affordable at a price of $460.
Cost Per Credit Hour: $460
5. Concordia University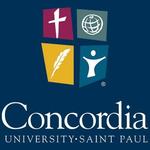 Based in Saint Paul, Minnesota, Concordia University is a liberal arts university which dates back to 1893. The school is a member of the Concordia University System, operated by the Lutheran Church–Missouri Synod. The university serves a total of 4,792 students through 80 degree programs, including undergraduate, graduate, and doctorate and degree completion programs. Concordia is known for having one of the most affordable tuitions of any school in Minnesota, as well as outstanding academics offerings. U.S. News and World Report ranks Concordia 106th in Regional Universities Midwest, and TheBestSchools.org ranks it Best online college in Minnesota. Class sizes at Concordia are relatively small, with a student to faculty ratio of 17 to one. Concordia University offers a rigorous and affordable online Master's in Strategic Communication Management. The program is designed to train working professionals to develop creative solutions to communication challenges using strategic thinking and logical analysis. The up-to-date curriculum covers emerging technologies, industry innovation, leadership approaches, and intercultural communication. A total of 36 credits are required for this affordable online degree, and classes include Project Management and Analytics, Digital Communication, Leadership Communication, and Media Strategies. The course of study culminates in a comprehensive, three-credit Capstone Course, designed to synthesize prior learning. With an affordable tuition of $475, this up-to-date and leadership-focused program represents an excellent value.
Cost Per Credit Hour: $475
6. University of Iowa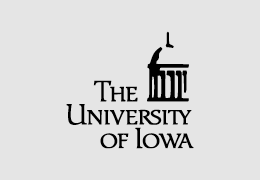 The University of Iowa (UI) is a flagship, public research institute which is based in Iowa City, Iowa. The school was established back in 1847, making it the oldest university in the state. A total of 33,334 students attend UI, enrolled in 200 areas of study and seven professional degree programs. nUI has been the cite of many progressive firsts in American higher education, including the first public university to open as coeducational, the first coeducational medical school, the first public school Department of Religious Studies, and the first LGBT student organization. The school is widely recognized for its outstanding programs in in health care, law, and the fine arts. The Carnegie Foundation classifies UI as a "Doctoral University with Highest Research Activity," and the university has produced some 46 Pulitzer Prizewinners. U.S. News and World Report ranks UI 78th in National Universities and 31st in top Public Schools, as well as 83rd in Best Value Schools, in recognition of its highly affordable tuition. The University of Iowa awards an affordable online Master's in Communications. The program includes the opportunity to pursue electives from within the program or across the university, or to take a professionally-relevant externship, allowing students to develop an area of academic expertise through their course selections. Classes within the online communication's master's program include Strategic Communication Writing, Internal Communication, and Leadership Communication. The program concludes with a Capstone Project, designed to serve as a bridge from the academic to professional world. Course content is available to students 24/7, while instructor-led classes take place on weekly basis scheduled for early evenings. This comprehensive degree from a highly-ranked aren't institution is offered at a surprisingly affordable price of $492 per credit.
Cost Per Credit Hour: $492
7. Washington State University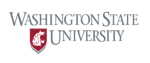 Washington State University (WSU) is a public, land-grant research university which was established in 1890, and is located in Pullman, Washington. The school was founded in the same year that Washington achieved statehood, as a co-educational institute of Agriculture and Science. With a total student body of 29,686, WSU is the second-largest university in the state, and offers 200 fields of study, including 95 majors, 86 minors, and over 140 graduate degrees. In spite of its high enrollment, the university maintains a remarkably low student to faculty ratio of 15 to one. The school is widely recognized for affordable tuition and rigorous academics. U.S. News and World Report ranks WSU 140th in National Universities, 70th in Top Public Schools by U.S. News & World Report, and 87th in Best Value Schools. Washington State University awards an exceptionally prestigious and affordable online Master's in Communications. The program is offered through WSU's Edward R. Murrow College of Communication, which has been ranked among the country's top 25 communication programs by both NewsPro Magazine and the National Research Council. The Online Master's Degree in Strategic Communication itself has also won multiple accolades, including "Best Online Master's in Communication and Public Relations" from NonprofitCollegesOnline.com, and (in recognition of low tuition relative to academic excellence) inclusion in the country's Most Affordable Graduate Communication Degrees by Affordable Colleges Online. The program is highly focused on real-world applicability, and online students learn to use advanced media tools, create data-based communication plans and design and deliver integrated promotional campaigns. Classes include Professional Multimedia Content Creation, Crisis Communication in Global Contexts, and Ethics for Professionals. This practical and prestigious online master's degree is available at the affordable price of $509 per credit.
Cost Per Credit Hour: $509
8. Park University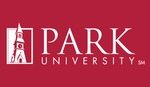 Founded in 1875, Park University is a private university which has its main campus in Parkville, Missouri, and its Graduate School in downtown Kansas City, Missouri. The school operates an additional 41 campuses in 22 states, the majority of which are satellite locations on military bases. The original vision for the school included the offer of free tuition and board in exchange for half-days spent working on the school's farm, electrical shop or printing plant, and student labor was used to construct Mackay Hall, the main campus' flagship building. Today, the distinctive limestone tower is listed on the National Register of Historic Places. With affordable tuition and high salaries for graduates, Park has been ranked 2nd among the nation's private universities for Return on Investment ROI by PayScale. Park is also consistently ranked in the top three in the nation in "Best for Vets" by such sources as Military Times and Victory Media. U.S. News & World Report ranks the university 126th in Regional Universities Midwest. Park University offers an affordable online master's in Communication and Leadership, which can also be taken in a hybrid, online/on-campus format. With its emphasis on leadership, the program is designed to equip students to serve as strategic and innovative agents of change within their organizations. The course of study consists of 36 credit hours, including a 15-hour Communications Core, 15 hours in the Organizational Leadership Emphasis, and 6 credits in electives. Class topics include Leading Organizational Change, Cross-Cultural Communication, and The Epistemology of Communication. Electives may consist of coursework, a thesis or project based on a student's areas of interest. This rigorous and flexible online degree is also very affordable, with tuition costing only $535 per credit.
Cost Per Credit Hour: $535
9. Bellevue University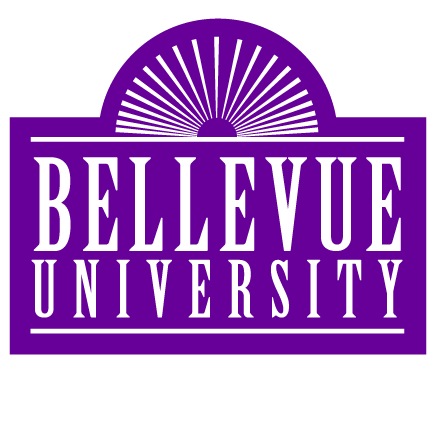 Located in Bellevue, Nebraska, Bellevue University is a private, non-profit institute which was founded in 1966, and is dedicated to providing high-quality, career-relevant education to working professionals. The vast majority of Bellevue's 10,000 students are enrolled in full-online programs, and some 80% are working adults over the age of 25. The school's most popular programs are in the fields of healthcare and business, and Bellevue offers affordable degree programs in a variety of formats, including accelerated, cohort-based, in-class, and online. The school has earned a number of recognitions; Washington Monthly designated Bellevue among the Top Ten Universities for Adult Learners, and Chief Learning Officer magazine awarded it two awards for Excellence in Learning Practice. Bellevue's popular online division has also been ranked 7th in the US by Guide to Online Schools for 2013. Bellevue University offers an interdisciplinary, fully online and very affordable Master's in Business and Professional Communication. This flexible degree is focused on training to students to assess complex communication challenges and implement innovative solutions, based on a thorough grasp of business communication, critical thinking, and innovative problem-solving skills. All students complete a 24-credit Business and Professional Communication core, then select one of seven available 12-credit concentrations: Business, Computer Information Systems, Executive Coaching, Human Resource Management, Project Management, Transnational and Cross-cultural Communication, or Interdisciplinary Studies. All classes are 3 credits, and include such topics as Twenty First Century Communication Technologies, Leadership and Organizational Communication, Conflict and Negotiation, and Ethics and Decision Making. The program concludes with a project-based Business and Professional Communication Capstone. Tuition costs just $545 per credit, making Bellevue's online master's in communication a high affordable option.
Cost Per Credit Hour: $545
10. University of Florida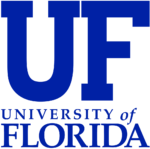 The University of Florida (UF) is a large, public, public land-grant, sea-grant, and space-grant university which is located in Gainsville, Florida. The school was established in 1835, making it the oldest university in the state of Florida. With a total enrollment of 54,854 students, it is also the state's third-largest university. Although not required to do so, a total of 75% of undergraduates choose to live on the vast, 2,000 acre campus, which houses no less than 900 buildings. UF operates sixteen academic colleges and more than 150 research centers and institutes, and awards 123 master's degree programs, 76 doctoral degree programs in eighty-seven schools and departments. Greek life is popular, with over 20% of students participating in UF's 60 fraternities and sororities. The student body is also notably diverse, and UF is ranked 2nd in the US for number of bachelor's degrees awarded to Hispanic students and 2nd for African-Americans. The school is designated as a "research university with very high research activity" by the Carnegie Foundation, and U.S. News and World Report ranks UF 40th in National Universities and 14th in Top Public Schools. With strong academics and affordable tuition, the same source also0 ranks the university 93rd in Best Value Schools. The University of Florida awards an affordable online Master's in Mass Communication through the school's prestigious College of Journalism and Communications. This cutting-edge digital communication degree includes no less than seven available concentrations, more digital specializations than any other online graduate communications degree program. Options include concentrations in Digital Strategy, Global Strategic Communication, Political Communication, and Public Relations. Depending on concentration, the course of study can vary from 36-39 hours, and in slides a Communications Core, Concentration-specific Electives, and a Capstone. Class content is delivered through both live and asynchronous classrooms, and instructors are accomplished professionals from corporations such as Google, Disney, Udacity, and Microsoft. All students also have access to online Success Coaches and academic advisors to provide guidance and support. This highly specialized and prestigious program is an outstanding value, with an affordable tuition of $552 per credit.
Cost Per Credit Hour: $552