The 20 Most Affordable Online Marketing MBA degree Programs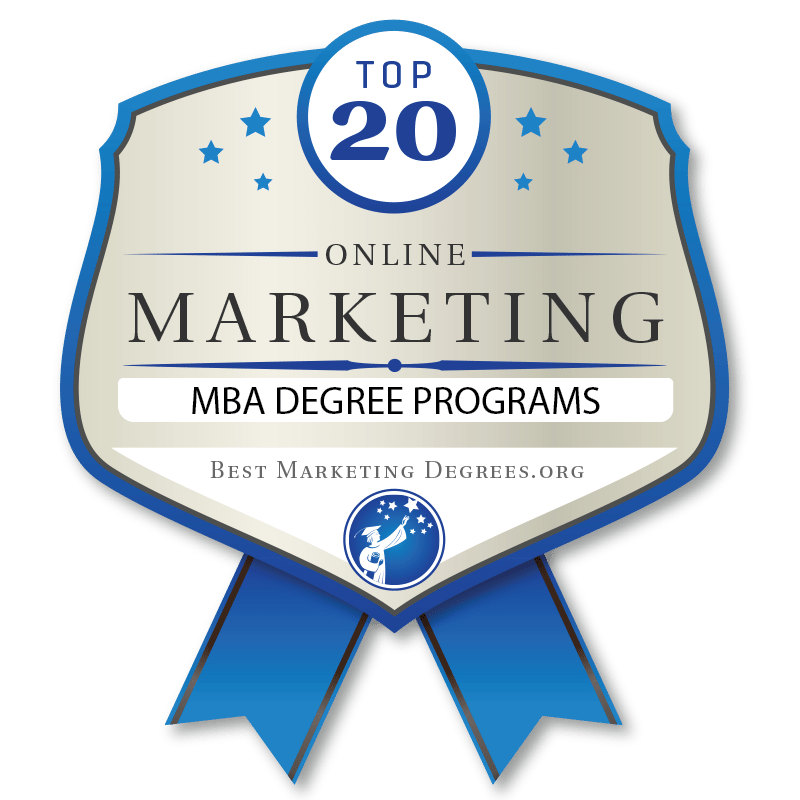 Are you a natural marketer? Do you have great leadership skills, a background in business, and a desire to engage with and satiate specific markets in a hyper-competitive world oversaturated with marketing campaigns? If so, a Marketing MBA can bring you new job opportunities, or a promotion from your position in your current organization. The Bureau of Labor Statistics noted that:
In 2017 Advertising, Promotions, and Marketing Managers earned a median pay of $129,380.
The entry-level education for these positions was a Bachelor's degree, so an MBA will set you apart from some applicants for these roles.
There were 249,600 of these positions in 2016.
Between 2016-26, BLS expected a 10% growth in these positions, translating to 23,800 new jobs.
In these roles you'll work to manufacture interest in products or services through a wide array of methods. You'll utilize research, digital media, and an advanced understanding of consumer behavior and desires to further organizational goals. Marketing Managers plan, direct and coordinate marketing policies and programs. They develop pricing strategies based on their potential (or existing) customer bases to maximize profit and marketshare. Marketing isn't just a one-way street. To do it effectively you'll need to:
Have an excellent understanding of your target audience, and what they want.
Engage in a relationship with your target audience and assess its responses to your marketing.
Respond to its reaction to your marketing directly, indirectly, and in subsequent marketing campaigns.
On this list, we've prioritized online, affordable MBA's, so you can earn your degree with minimum intrusion to your ongoing responsibilities. We ranked the following schools based on:
Cost per credit hour
Percent of students who receive financial aid
Flexibility and specializations offered
Among other factors including national rankings.
Let's see which schools made the cut:
FEATURED ONLINE PROGRAMS
University of Denver – University College

Denver, CO & Online

>Master's in Marketing Communication

Create integrated marketing campaigns that are driven by strategic objectives, reach clearly defined audiences, and deliver desired results. You'll discover the power of brands and determine how to craft, deploy, and measure campaigns from start to finish. Receive hands-on experience as you evaluate traditional and digital marketing communication tactics and dig deep into marketing trends: social, mobile, email, search, and more. Highlights:

Top 100 university
100% online
No GRE
SPONSORED
1) Rivier University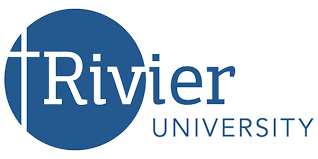 Rivier is a private, Catholic liberal arts university in Nashua, New Hampshire. It was founded in 1933 by the Sisters of the Presentation of Mary and Sister Madeleine of Jesus, and named for Blessed Anne Marie Rivier. It offers over 50 programs leading to associate, bachelor's, master's and doctoral degrees, as well as the first Doctor of Education and the first combined Doctor of Psychology degrees in the state of New Hampshire The school serves over 2,400 students with a 13:1 student-to-faculty ratio. Popular majors at Rivier include Criminal Justice, Psychology, and Business. Rivier offers traditional courses, online courses, and hybrid courses. Rivier offers an online MBA in Management. It takes approximately two years to complete, and its next start date is 10/29/18. The program requires 36 credits, and courses are conferred over 7 week sessions. The program uses open education resources to help students save money on textbooks. Its curriculum tackles central areas of business and business processes, and builds versatile leadership, problem-solving, and strategic management skills. Graduates will be qualified for many management and leadership positions in organizations regardless of their size or industry, in addition to nonprofit and government leadership roles. Graduates work as financial managers, management consultants, investment bankers, operations managers, and in many other roles.
Cost per credit hour: 8th ($595)
2) Grand Canyon University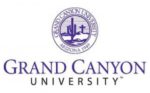 GCU is a private liberal arts school in Phoenix, Arizona. The school was founded in 1949, and is based out of Phoenix, Arizona. GCU was purchased by Grand Canyon Education Inc. in 2004, and became a for-profit, Christian research university. It's the first for-profit Christian college in the country. Currently, GCU serves over 75,000 students online with undergraduate, graduate, and doctoral degree programs in education, liberal arts, business, science, engineering, math, Christian theology, and health care, with a 19:1 student-to-faculty ratio. GCU has had a powerful impact on Arizona's economy, and an economic impact study conducted in 2015 estimated GCU contributes $1 billion into its state's economy each year. GCU offers an online Master of Business Administration with an Emphasis in Marketing. It requires 54 credits and its courses can be completed in 8-week sessions. This program focuses on technology and scholarly research to help graduates understand what it takes to work in corporate marketing. Students will analyze current trends and issues that face corporations. They'll figure out strategies that target diverse markets through inspecting language, aesthetics, religions, business customs and attitudes to specific marketing strategies. Graduates will be prepared to work as marketing executives, directors, managers or in other business leadership positions.
Cost per credit hour: 5th ($575)
3) University of Saint Mary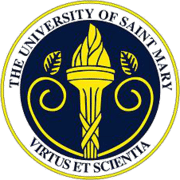 Saint Mary is a private, Catholic-affiliated liberal arts university headquartered in Leavenworth, Kansas. It was founded in 1923. Over 1,300 students attend USM, which has a 9:1 student-to-faculty ratio. USM offers 26 bachelor's degree programs and six master's degree programs, including Master of Business Administration, Master of Arts in Psychology, Counseling Psychology, Education, Adaptive Special Education, and Teaching. It has strong online education offerings, in addition to traditional and evening deliver formats, and degree completion programs. Saint Mary offers an online MBA program. Courses are offered over 8-week sessions. It's a 36 credit hour program, that has six start dates. The program also offers with six concentrations: Leadership and Organizational Health, Finance, General Management, Health Care Management, Human Resource Management, and Marketing and Advertising Management. Students will learn to take calculated risks and earn the respect of those they work with. The program prizes ethical business decisions. This program can be completed in a year, and gives students significant utility in designing their class schedule.
Cost per credit hour: 12th ($630)
4) Azusa Pacific University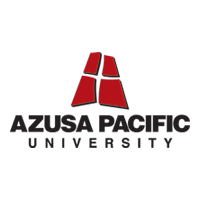 Azusa Pacific University (APU) is a private, evangelical Christian university headquartered near Los Angeles in Azusa, California. It was founded in 1899. APU offers more than 100 associate, bachelor's, master's, and doctoral programs on campus, online, and at seven California locations. University College, the San Dimas campus, has over 2,300 students, and a 25:1 student-to-faculty ratio. In 2017, USNR ranked Azusa at 183 on their Best National Universities list. APU has had excellent success with Fulbright, especially considering the size of the school. Since 2003 15 APU faculty members and 39 students have been named Fulbright scholars. APU offers an online MBA. It requires 42 program units. In the program students will study accounting, entrepreneurship, finance, international business, marketing, organizational science and sport management. Classes are conferred in 8-week sessions, and can earn their degree in 15-30 months depending on whether they take one or two classes each session. Students who aren't in a rush can take less classes, but must complete the program within 5 years. This program is also available through several of APU's campuses.
Cost per credit hour: 14th ($648)
5) Liberty University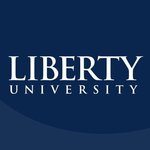 Liberty is a private, non-profit Christian doctoral research university in Lynchburg, Virginia. The school was founded in 1971 by religious leader Jerry Falwell. Liberty has over 75,000 students attending its courses worldwide, and offers them an 18:1 student-to-faculty ratio. Liberty offers 290 bachelors, 315 masters, and 32 doctoral degrees through 17 distinct colleges. The vast majority of Liberty students take classes online, and there are over 300 different degrees and certifications offered through Liberty's online wing. Liberty has been classified as a doctoral research university by the Carnegie Classification. It has consistently been ranked highly for its Online Bachelor's Programs, MBA program and other graduate business programs, graduate Criminal Justice programs, graduate Education programs and graduate Nursing programs. Liberty offers an online MBA in Marketing. It requires 45 credit hours. The program gives students an advanced understanding of advertising, market research, promotions, and consumer behavior. It features 8-week courses, and eight different start dates each year with no set login times. Up to 50% of the credit hours can be transferred in from other programs. This business program is taught from a Christian worldview. Sample courses include Consumer Behavior, Marketing Research, Supply Chain Management and Marketing Promotions. Online Liberty students get the chance to network with leaders and experts in the Business and Management across the country, and can access its incredible alumni network.
Cost per credit hour: 4th ($565)
6) Benedictine University

Benedictine University is a private Roman Catholic university that was established in 1887 and is located in Lisle, a suburb of Chicago, Illinois. It offers 59 undergraduate majors through four colleges. They also offer 19 graduate programs, 34 graduate certificates, and 4 doctoral programs for those who've earned their Bachelor's. It partners with two Chinese universities, Shenyang University of Technology (SUT) and Shenyang Jianzu University (SJZU), to offer MBA's and other degrees abroad. USNR ranked Benedictine 221st among National Universities in their 2019 rankings, and Forbes has ranked it among "America's Top Colleges" for the past eight years. 5,100 students attend BU, which has a very low 11:1 student-to-faculty ratio. Benedictine offers an online MBA in Marketing. You'll come away well versed in digital marketing, branding, advertising, public relations and global markets. The program emphasizes experiential learning. Students will complete mini capstone experiences that let them put what they've learned to the test under the supervision of their instructors. These mini capstones might include building an integrated marketing plan, constructing a marketing communications plan and other marketing projects. Sample courses include Marketing Strategies in the Digital Age, Marketing Communication, and Consumer Behavior, among many others.
Cost per credit hour: 9th ($600)
7) Averett University

Averett is a private, non-profit college in Danville, Virginia. It was founded in 1859. In 2011 it renewed its affiliation with the Baptist Church, which it had previously maintained between its founding and 2005. Averett offers Associate and Bachelor's programs in approximately 30 majors. There are also two Master's degrees students can take through Averett: Master of Education degree and a Master of Business Administration degree. Its online or non-traditional programs are attended by over 650 students, who enjoy an intimate 6:1 student-to-faculty ratio. Averett offers an online MBA with a Marketing concentration. It's aimed at working professionals that identify product opportunities, analyze consumer behavior and/or demonstrate their company's products and services in their current jobs. This program will take your abilities and experience in marketing to a higher level. Students will take courses that cover marketing to global audiences, brand management, market research, project design and analysis, consumer behavior, and much more. This program culminates with a capstone research project that lets students explore a marketing area or problem they're interested in.
Cost per credit hour: 16th ($655)
8) Mercer University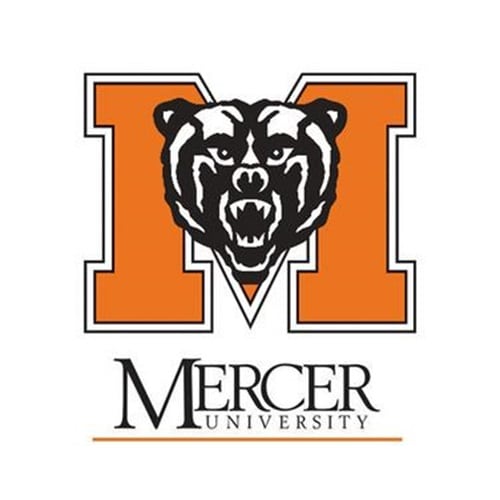 Mercer is a private university in Macon, Georgia. It was founded in 1833, making it the oldest private school in the state. The school is comprised of 12 colleges and schools including liberal arts, business, engineering, education, music, continuing and professional studies, law, theology, medicine, pharmacy, nursing, and health professions. It's known for its Mercer University Health Sciences Center which oversees Mercer's medical, pharmacy, nursing, and health professions programs. USNR Report has ranked Mercer as the second highest private Univeristy in Gerorgia for the past 25 years and it has outranked every private college in Georgia for the last 25 years according to USNR. Over 8,600 students attend Mercer, which has a 13:1 student-to-faculty ratio. Mercer offers an online MBA program with concentrations in Finance, Economics, General Business, Human Resources, Healthcare Management and Marketing. The program can be completed in as little as 18 months. It's ranked within the Top 100 online MBA's in the country by U.S. News and World Report. There are five start times per year for this program (August, October, January, March and May). Students will take foundational courses depending on their undergraduate experience, then 21 hours of core MBA courses, 12 hours of their concentration, and then finish the program with a Capstone Project that demonstrates what they've learned in the core and specialization courses.
Cost per credit hour: 20th ($755)
9) Touro University Worldwide

Touro is a private university system, headquartered in New York City. It also has branches throughout the US and the word. It was founded in 1971. It's the largest private university in America with a Jewish background. Its NYC branch is ranked #142-#187 in Regional Universities North. The school serves over 1,300 students while offering an 11:1 student-to-faculty ratio. Students can take classes online, undergraduate through 12 different colleges and universities worldwide, and graduate programs in seven different ti-state area colleges and universities. Toro began offering a 100% online MBA program in 2014. It comes with concentrations in Accounting, Finance, Global Management, Human Resources Management, Artificial Intelligence Management, Cybersecurity Management, Nonprofit Management, Physicians and Healthcare Executives, Health Administration Management, and Marketing. It can be completed in just 12 months. The program takes a scholar-practitioner approach. Its curriculum focuses on how the foundational theories it covers can translate instantly to better business performance.
Cost per credit hour: 3rd ($500)
10) Central Michigan University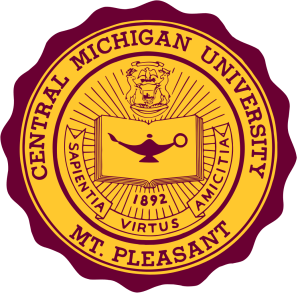 CMU is a public research university in Mount Pleasant, Michigan. It was founded in 1892. Over 23,200 students attend CMU, which offers a 20:1 student-to-faculty ratio. It offers 200 undergraduate, graduate, specialist, and doctoral programs through colleges of Business Administration, Arts and Media, Education and Human Services, Health Professions, Liberal Arts and Social Sciences, Medicine, Science and Engineering, and Graduate Studies. Approximately 7,000 students attend CMU through its online programs, which are offered from 60 locations worldwide. CMU offers an online MBA with a Marketing emphasis. It requires 36 credits. Students must submit their applications on either June 1st (for a Fall start), October 1st (for Spring), or March 1st (for Summer). It has been cited as one of the Best Online MBA Programs by U.S. News & World Report. The marketing emphasis will build students strategic planning and methodology in areas like advertising, brand management, market research, new product development, communications, and public relations. Sample courses include International Marketing, Voice of the Customer, and Market and Sales Forecasting, among many others.
Cost per credit hour: 11th ($625)
11) Concordia University Wisconsin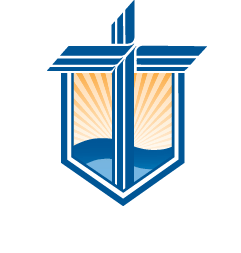 Concordia University Wisconsin is a private liberal arts university in Mequon, Wisconsin. The university was founded in 1881 at Trinity Evangelical Lutheran Church in Milwaukee. For 83 years it focused on theology education and only served male students. In 1964 the university became coed and expanded its curriculum drastically. Today it's one of the nine-member Concordia University System, which is run by the Lutheran Church–Missouri Synod (LCMS). Almost 7,300 students attend the school, which has an 11:1 student-to-faculty ratio. It's known for its extremely strong School of Pharmacy, and its schools of Business and Legal Studies, Human Services, Arts and Sciences, and Adult and Continuing Education. In total, Concordia Wisconsin offers 78 undergraduate majors and minors, 17 graduate programs, eight accelerated adult education programs and three doctoral/professional programs. Concordia Wisconsin offers an online MBA in Strategic Marketing. It can be taken on campus or online over 8 week courses. The program can be finished in less that two years, but is generally completed in 26 months. It requires 39 semester hours. In the program you'll understand how to measure and be accountable for direct marketing. You'll see how marketing impacts an organization's goals and strategies. Instructors will give you practical skills so you can research products, consumer behaviors and interests, marketing plans and their results, and much more. Students will also become well-versed in the digital tools that have revolutionized marketing. As part of this program students will work at an internship at an approved business for 120 hours to put the skills they're learning to the test.
Cost per credit hour: 18th ($699)
12) Bryan College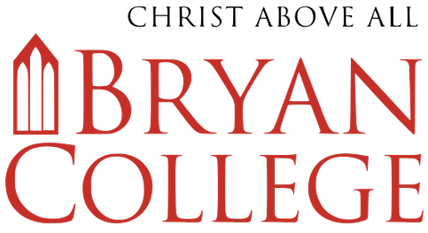 Bryan is a Christian liberal arts college based out of Dayton, Tennessee. It was founded in 1930. Bryan was founded in part in response to the 1925 Scopes Trial, and is named after anti-evolutionary activist and politician William Jennings Bryan. Nearly 1,400 students attend Bryan, which has a 12:1 student-to-faculty ratio. Bryan is ranked 71st among Regional Universities South and 40th among Best Value Schools by USNR for 2019. The school offers Associate's degrees, a Bachelor's degree in 20 majors and 60 distinct options, and three Master's (Business Administration, Christian Studies and Education). Bryan offers an online MBA in General Management. Students can choose to specialize in Human Resources, Healthcare Administration, Sports Management, Ministry, or Marketing. The program features 9-week accelerated courses, a Christian worldview, and requires 36 credit hours. It can be completed in as little as 18 months if students take two courses in each semester. Sample required courses include Legal Framework of Decisions, Quantitative Methods for Business, Managerial Economics, and Strategic Marketing. The program ends with a Capstone Project that simulates an actual business challenge.
Cost per credit hour: 5th ($575)
13) Columbia Southern University

Columbia Southern University is a private, for-profit university that was founded in 1993. It specializes in distance education. The school is based in Orange Beach, Alabama. Over 20,800 students attend CSU, which has a 65:1 student-to-faculty ratio. Columbia Southern has been accredited by the Distance Education Accreditation Commission (DEAC), and approved to offer up-front tuition assistance through the U.S. Army's centralized tuition assistance portal, GoArmyEd. Columbia Souther University offers 26 degrees at the associate, bachelor, and master levels, as well as 21 certificate programs, all online. CSU is known for its open enrollment and low tuition. CSU offers an online MBA that comes in several concentrations. These include General, Finance, Health Care Management, Human Resource Management, Marketing, Public Administration and Project Management. This program offers students significant flexibility in how quickly they complete courses, and when they complete assignments for courses over the terms they attend them. In the program you'll figure out how to understand and predict consumer behavior, do quantitative and qualitative market research and take charge on strategic marketing campaigns. CSU is committed to developing student leadership skills, so you can be a driving force in an organization's marketing strategies and rollouts.
Cost per credit hour: 1st ($300)
14) Nova Southeastern University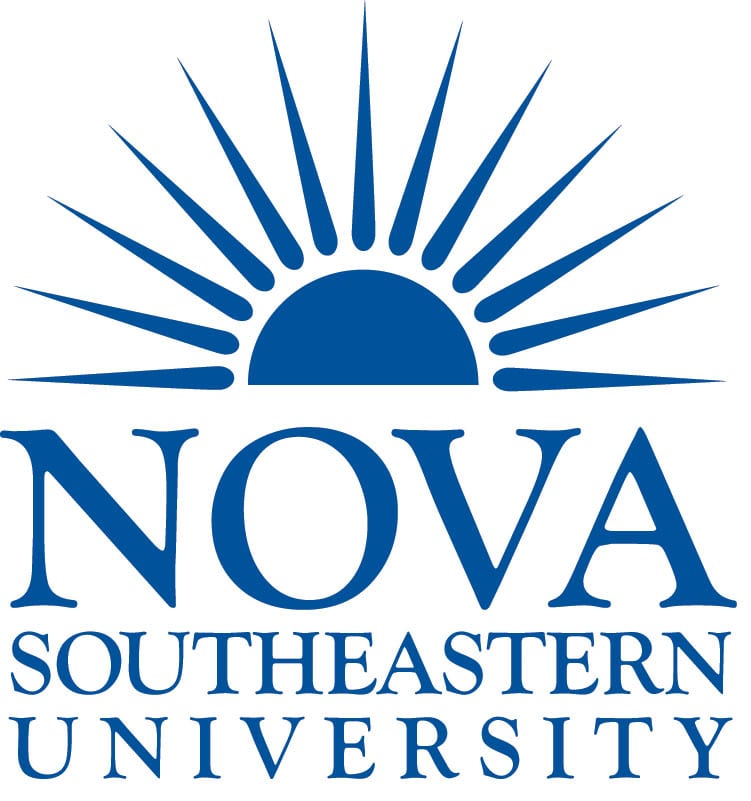 Nova Southeastern University is a private, nonprofit university headquartered in Fort Lauderdale, Florida. It was founded in 1964 with an initial class of 17 students. Its motto is, "engage, inspire, achieve." NSU has 16 colleges, featuring 150 programs and more than 200 majors. It offers degrees in law, business, osteopathic medicine, allied health, pharmacy, dentistry, optometry, physical therapy, occupational therapy, and nursing. Nearly 20,800 students attend Nova, which has a 17:1 student-to-faculty ratio. NSU has been consistently recognized as a quality research and community engaged university. It's 1 of only 50 universities in the country to be awarded Carnegie's Community Engagement Classification. USNR ranks it tied at 191st among all National Universities in their 2019 rankings. Nova offers an online MBA with a concentration in Marketing. Sample courses include Marketing Analytics, Brand Management, Marketing Research, Social Media Marketing, and much more marketing-specific courses. Students also take a marketing internship as part of this program. The program looks to build versatile marketing skills that can be applied throughout the corporate world, especially strategic thinking, valuing customers and understanding consumer behavior. Upcoming admissions deadlines are October 5th for the Fall semester, and then December 14th for the Winter semester.
Cost per credit hour: 31st ($899)
15) Endicott College

Endicott is a private college in Beverly, Massachusetts. It was founded in 1939. It offers 23 Bachelor programs, 27 concentrations, and 27 minors. Endicott confers degrees through schools of Arts and Sciences, Business, Communication, Education, Hospitality Management, Sport Science and Fitness Studies, Nursing, Visual and Performing Arts, and Graduate and Professional Studies. The school's most popular major is Business Management. In 2019 USNR has ranked Endicott 25th among Regional Universities North, 46th among Best Value Schools, and 11th in Most Innovative Schools, among other commendations. Nearly 4,800 students attend Endicott, which has a 14:1 student-to-faculty ratio. Endicott offers an online MBA program. It can be completed in 18 months, and students are given significant utility to choose their schedule, and customize their coursework. The program has 14 concentrations, including Marketing. Sample marketing courses include Digital Marketing, Sales Force Management, Marketing and Product Management, and Customer Relationship Management. Graduates will be able to apply market research, situational analysis, and make useful recommendations to solve modern business problems, among many other outcomes. You'll build writing, speaking, research and leadership skills throughout the program.
Cost per credit hour: 19th ($739)
16) Bellevue University

Bellevue University is a private, non-profit university based out of Bellevue, Nebraska. It was founded in 1966. Bellevue's identity is focused on adult education, with the majority of its undergraduate students aged 25 and over (80% as of 2011). Over 8,600 students attend the school, which has a 40:1 student-to-faculty ratio. Common features of Bellevue programs include accelerated, cohort-based, and/or online delivery. In the 80's Bellevue almost closed, but was able to bounce back and eventually expand its offerings. Bellevue's online programs have been consistently ranked in the top ten in the nation, according to U.S. News & World Report. Bellevue offers an online MBA that comes with a whopping 21 different concentrations students can choose from, including Marketing. In order to take the Management concentration, you need to earn a Master of Arts in Management from Bellevue, then you can take 18 credits of marketing courses to qualify for a second Master's degree in Marketing. The courses you'll take in the Marketing Concentration are: Financial Reporting & Analysis, Financial Management & Strategy, Operations & Logistics in the Value Chain, Accounting for Performance Management, Marketing & New Media Strategy, and Strategy, Innovation & Integration.
Cost per credit hour: 5th ($575)
17) California Lutheran University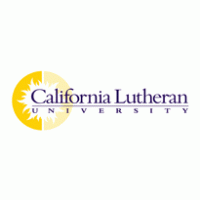 CLU is a private, liberal arts university in Thousand Oaks, California. It was founded in 1959, and is an affiliate of the Evangelical Lutheran Church. USNR ranks it 15th among Regional Universities West, and 11th in Best Value Schools for 2019. It offers 37 undergraduate majors and several master's degree and doctoral programs. It's known for serving the community and its students in many ways. Some include through its Center for Economic Research and Forecasting, Community Counseling Centers and Center for Nonprofit Leadership. Over 4,200 students attend CLU, which has a 16:1 student-to-faculty ratio. CLU offers an online MBA in Marketing. It will prepare you to use marketing research tools and concepts throughout domestic and foreign markets. You'll identify factors that influence marketing strategy, analyze environments your marketing would enter, plan campaigns and much more. This program lets you choose three electives from a long list. Sample electives include International Marketing, Strategic Public Relations, Marketing Management, Marketing for Nonprofit & Social Enterprise, and much more.
Cost per credit hour: 25th ($820)
18) Missouri State University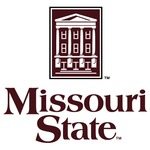 MSU is a public university in Springfield, Missouri. It was founded in 1905, and has gone through several incarnations before assuming its current form. Today it has four campuses, in Springfield, MO, West Plains, MO, Mountain Grove, MO, and Dalian, China, along with its online, distance education. MSU students are offered 100 majors and 122 minors for undergraduates, as well as more than 50 graduate programs USNR ranks it 32nd among Top Public Schools. Nearly 23,700 students attend MSU, which has a 21:1 student-to-faculty ratio. MSU offers an online MBA program. In it, students take 18 hours of foundational courses like Fundamentals of Economics, Managerial Finance and Legal Environment for Business Managers, among others. Then they take elective courses in Marketing, which can turn into a Graduate Certificate in Marketing on top of their MBA degree. There are significant written projects required in each course that are based on graduate research. There's also an accelerated version of the program students can apply to that will apply to their undergraduate or graduate degree. MSU offers many different delivery formats for this program, so make sure to find the one that's best for you if you're interested.
Cost per credit hour: 10th ($617)
19) Webster University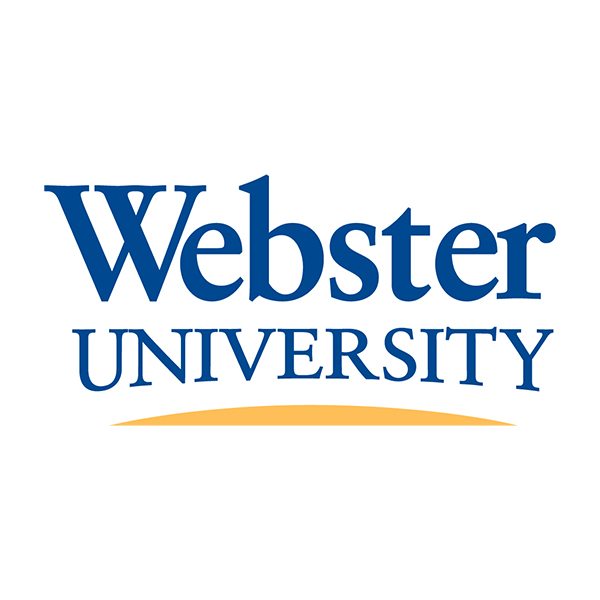 Webster is a non-profit private university based out of Webster Groves, Missouri. It was founded as a Catholic's women's college in 1915, but has grown into an independent, non-denominational university with multiple branch locations across the United States. Webster offers undergraduate and graduate programs in liberal arts, fine and performing arts, teacher education, business and management. Webster serves over 12,700 students (12:1 student-to-faculty ratio), which represent 50 U.S. states and 140 countries. The university has produced about 170,000 graduates globally. In 2019, USNR ranked it 56th among Best Value Schools, and 23rd among Regional Universities Midwest universities. Webster offers an online MBA. It comes in the following specializations: Business and Organizational Security Management, Cybersecurity, Environmental Management, Gerontology, Health Administration, Human Resources Development, Human Resources Management, Information Technology Management, International Business, International Relations, Management and Leadership, Marketing, Media Communications, Procurement and Acquisitions Management, or Project Management. The marketing specialization emphasizes technology and international business. There are a number of delivery formats for these programs. Throughout, you'll study accounting, economics, finance, marketing, production operations and strategic management. You'll also gain the tools and techniques you need to thrive no matter your business environment or the challenges you face.
Cost per credit hour: 21st ($780)
20) University of Houston-Victoria

UHV is a public, state university in Victoria, Texas. It was founded in 1973. It offers undergraduate and graduate degrees through schools of Arts & Sciences, Business Administration, Education & Human Development, and Nursing. It's ranked in the 96th-127th bracket in the USNR 2019 Regional Universities West ranking, and also tied at 405th for its business programs. Its business courses are accredited through the Association to Advance Collegiate Schools of Business. Over 4,300 students attend UHV, which has a 16:1 student-to-faculty ratio. UHV offers an online Global MBA. Concentrations include finance, management, marketing, entrepreneurship, economic development, and human resources management. You'll learn the finer points of international business, and gain the competencies and cultural skills to succeed worldwide. Students take courses like International Finance, International Marketing, Financial Management, and Statistics & Research Methods. Then you'll go on to take two marketing-specific courses on top of that core curriculum. The program requires 36-39 credits.
Cost per credit hour: 27th ($851)