The 10 Best Online Associates in Communications Degree Programs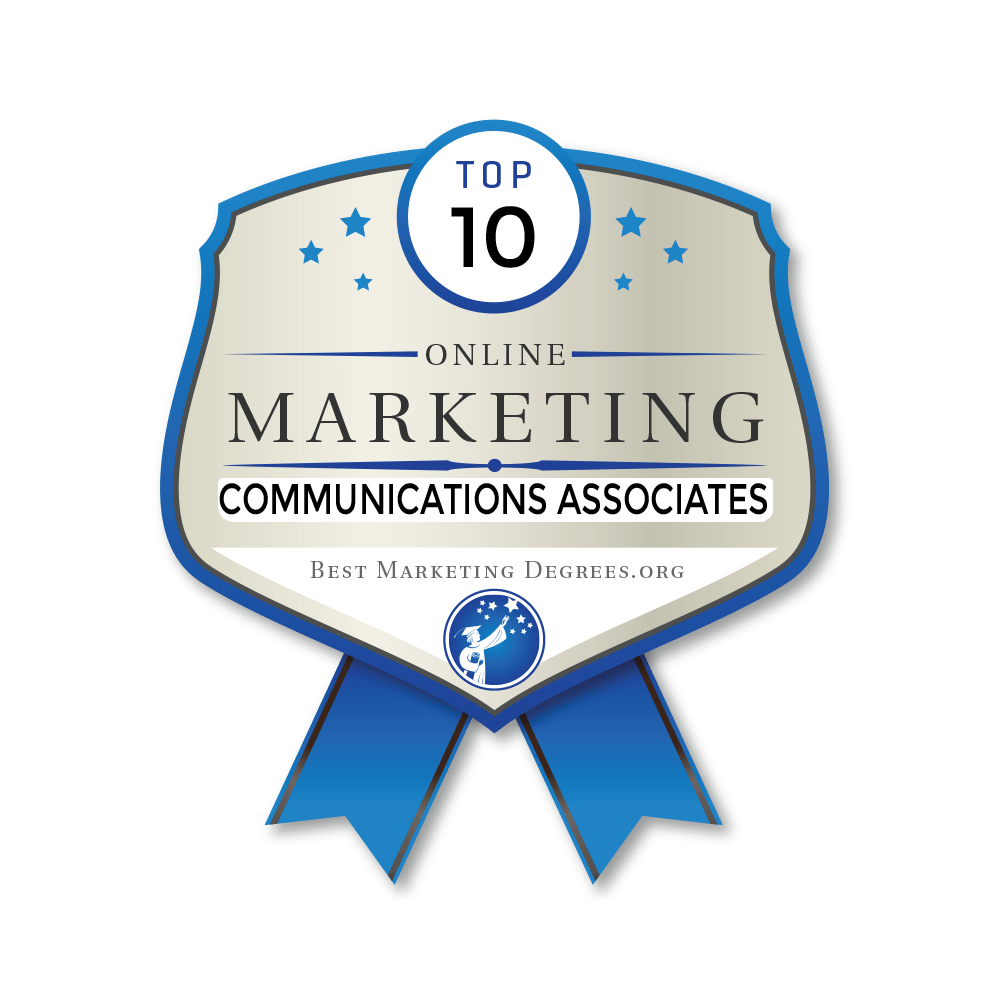 With the growing need for trained communications professionals in nearly every industry, more and more students are pursuing formal degrees in the field to take advantage of a red-hot job market. Per the U.S. Bureau of Labor Statistics, advertising, marketing, and promotions manager openings will expand 9% through 2026, adding more than 23,000 jobs. Meanwhile, media and communications will see 45,000 additional jobs, with occupations like technical writing growing at a faster-than-average rate of 11%.
While many of these positions will be filled by current communications specialists, aspiring communications professionals are primed to land a significant number of jobs if they have the appropriate education.
Associate's degrees in communications accomplish that criteria in two important ways: one, associates tend emphasize hard, technical skills that employers need more than anything; and two, the curriculum leaves room for electives, concentrations, and specializations to allow students to tailor the degree to fit their professional goals. Below, we've compiled ten of the best online associate's in communications and communications-related fields — i.e., business, marketing, etc. — to help you complete your degree on an accelerated, flexible, and affordable two-year track. Read our brief profiles to get an idea of which program suits your needs, and click the homepage link to learn more about program objectives, expectations, and admissions requirements.
FEATURED ONLINE PROGRAMS
University of Denver – University
College

Denver, CO & Online

>Master's in Marketing Communication

Create integrated marketing campaigns that are driven by strategic objectives, reach clearly defined audiences, and deliver desired results. You'll discover the power of brands and determine how to craft, deploy, and measure campaigns from start to finish. Receive hands-on experience as you evaluate traditional and digital marketing communication tactics and dig deep into marketing trends: social, mobile, email, search, and more.

Highlights:

Top 100 university
100% online
No GRE
SPONSORED
1) Rasmussen College

Founded in 1900, Rasmussen College offers associate's, applied associate's, bachelor's, certificates, and diplomas across 23 campuses and the school's extensive online campus. Designed for adult learners and working professionals, all Rasmussen programs are built for maximum flexibility, with accelerated track options and tuition-saving opportunities via flex paths, scholarships, discounts, and a generous transfer policy. With a 16:1 student-to-faculty ratio, Rasmussen combines individualized instruction opportunities with a vibrant, collaborative learning atmosphere.
Rasmussen offers an associate's in Marketing that combines communication, business, and marketing coursework. The 50 core and major credits include Online Multimedia Marketing, Internet Business Models and E-Commerce, Public Relations and Advertising Strategies, Communicating in Your Profession, Introduction to Business Analysis and Intelligence, and Principles of Marketing, among others. You'll also learn essential technical skills to apply in the workplace, like market research, search engine optimization, and product management. Thanks to the school's competency-based education model, students can accelerate the degree path with self-paced courses, project-based assessments, and real-world scenarios, completing the degree in as little as 18 months. Current graduates of the program are working in everything from finance and banking to healthcare and insurance.
FEATURED ONLINE PROGRAMS
University of Denver – University College

Denver, CO & Online

>Master's in Marketing Communications

The Marketing Communication master's concentration prompts you to analyze consumer behavior, conduct market research, and engage the power of brands and messages in order to develop powerful digital marketing strategies. Evaluate various tactics, measure their effectiveness, and explore the intricacies of working with or in complex, multi-functional teams to execute compelling marketing campaigns.

Highlights:

Top 100 university
100% online
No GRE
SPONSORED
2) Mesa Community College

Founded in 1965, Mesa Community College is the largest of the 10 community colleges in Maricopa County, with an enrollment of about 26,000. The college's core values are innovation, integrity, learning, and student excellence, and MCC boasts a diverse student body from a variety of backgrounds. The average student age is 25, and 70% attend classes on a part-time basis, highlighting the school's emphasis on flexibility and accommodation for working professionals and adult learners. 96% of MCC students say they would recommend MCC to a friend or family member; 98% of 2014-15 MCC graduates said they were satisfied or very satisfied with their instructors.
Mesa Community offers an AAS in Business with a Business Communication Track, featuring classes like Human Relations in Business, Intercultural Communication, Project Management In Quality Organizations, Introduction to Public Relations, Society and Business, and Technical and Professional Writing, among others. All courses are designed to fit students' individual schedules, and there are multiple entry dates throughout the year. In particular, MCC's program prepares students for careers in areas like bookkeeping, management, marketing, management information systems, international business, web technology, project management, and of course business communication. While MCC provides a suggested course progression for the associate's, students are free to complete coursework as preferred.
3) Raritan Valley Community College

Raritan Valley Community College offers over 150 online courses and a growing roster of 100% online programs, each of which feature rigorous curricula and expert instruction from RVCC's faculty, all of which have at least a master's in their field. With asynchronous coursework, students complete classes on their own schedule, allowing for maximum flexibility to accommodate a variety of working professionals, adult learners, and non-traditional students. 60% of RVCC students are enrolled on a part-time basis, and over half are over 21 years old.
Raritan Valley offers an online associate's in Communication Studies to prepare students for careers in a variety of communication-related fields, including video production, journalism, and media communication. Of the 60-61 curriculum, students complete core classes in Intercultural Communication, Mass Communication, Speech, and Communication Theory, among others. From there, specialized electives are available in interpersonal and intercultural communications, journalism, public relations, film studies, and video production. Students are also encouraged to complete a co-op, internship, or service learning project in communications to earn real-world experience.
4) Colorado Christian University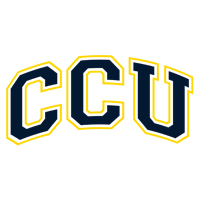 Founded in 1914, Colorado Christian University has a total enrollment of about 8,200. The American Council of Trustees and Alumni named CCU one of just 20 schools to earn an "A" rating on its annual assessment – which CCU earned three consecutive years – and as a member of the Council of Christian Colleges and Universities, CCU is ranked among the top universities in the country. The university's growing online campus is designed specifically for adult learners and working professionals, with flexible scheduling, self-paced classes, and transfer opportunities. (CCU was named one of the "Best Four-Year Colleges for Adult Learners" by Washington Monthly in 2016.) With a 16:1 student-to-faculty ratio, CCC combines collaborative learning with intimate, individualized instruction.
Colorado Christian's online associate's in Communication Studies consists of 60 credits, including 18 major credits in Interpersonal Communication, Introduction to Mass Communication, Advanced Public Speaking, Cross-Cultural Communication, Communication Law, and Communication and Technology. Courses deliver in accelerated 5-week blocks, so most communications students complete the associate in less than two years regardless of prior academic credits or work experience. Further, CCU's Blackboard learning platform promotes a dynamic set of ed-tech tools, from group discussion boards to live chat rooms and 24/7 access to course materials. For those interested, CCC also offers a 12-credit online Communication Studies Certificate and an accelerated BA in Communication Studies.
5) Franklin University

Founded in 1902, Franklin University is a private school designed for adult learners; the average student is in their mid-30s, and 90% transfer into a program using prior academic credits. All programs are built to accommodate students' individual schedules, and several accelerated tracks are available, as well. With a 13:1 student-to-faculty ratio, Franklin supports a tight-learning community that balances collaborative education with personalized instruction. Student support services include career services, tech support, online tutoring, academic advising, enrollment assistance, and more. Prospective online students are encouraged to take a free demo course, and admissions are rolling.
Franklin offers an AS in Communications that totals 60 credits, including 24 in professional and core courses: Interpersonal Communication, Marketing, Business and Professional Writing, Communication Ethics, Organizational Communication, and Communication in Groups and Teams. All courses are taught by experienced professionals in the communications industry, giving the curriculum a unique real-world application, and career opportunities cover a variety of roles, like Community Relations Specialist, Copywriter, Corporate Communications Manager, and Technical Communicator. Delivery is available in 6, 12, and 15-week blocks, plus multiple entry dates allow students to begin the associate's at their convenience. For those interested, Franklin offers an online bachelor's in Communication, as well.
6) Harrisburg Area Community College – Harrisburg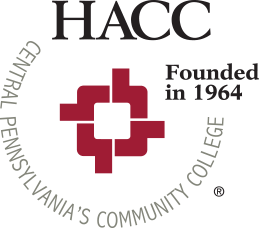 Harrisburg Area Community College, founded in 1964, has a total enrollment of over 20,000 students, making it one of the largest two-year universities in the region. HACC's extensive online offerings feature over 50 unique programs designed to accommodate adult learners, working professionals, and non-traditional students with a variety of customized delivery methods, including accelerated degree paths. The 15:1 student-to-faculty ratio supports a combination of collaborative learning with intimate, personalized instruction, and nearly 80% of students receive some form of financial aid.
For students interested in pursuing an associate's in communications, HACC offers three specializations in Human Relations, Journalism, and Public Relations. Required core courses include Introduction to Communication, Mass Media and Society, Theories of Communication, and the Communication Capstone. All courses are built for maximum flexibility, and electives allow students to customize the degree to fit areas of professional needs and interests. Upon completion of the associate's in communication, graduates will be prepared for careers in a variety of fields – from journalism and media to business and marketing. In particular, students learn to: create and disseminate messages across multiple optimized platforms; use communication skills in a variety of personal, professional, civic, and social settings; and understand, analyze, and contextualize the history, theory, and criticism of human and mass communication.
7) Waldorf University

Waldorf University, founded in 1903, is a private liberal arts school with about 2,000 students. Offering a range of certificate, associate, bachelor's and master's degree programs, Waldorf has recently expanded its online initiative, designed to fit the schedules of adult learners, working professionals, and non-traditional students. The 21:1 student-to-faculty ratio supports a vibrant, collaborative educational community, and nearly all students receive some form of financial aid, which on average covers over 80% of tuition costs.
For those interested in managerial communications roles, Waldorf offers an AA in Leadership Communication that totals 60 credits (15 major). Core requirements include Communication Skills for Leaders, General Psychology, and Attitudes & Persuasion, and then students have the opportunity to tailor the degree via a wide selection of electives like Public Relations, Crisis Management, Creative Thinking and Problem Solving, and Speech Communications. In addition to built-in flexibility, Waldorf's program can also be used to transition into a BS in Organizational Leadership if students decide to continue pursuing a bachelor's track.
8) American Public University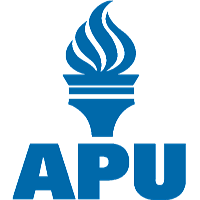 American Public University, founded in 1991, is a leading online education institution, with a total enrollment of more than 50,000 students. As a subsidiary of the American Military University, nearly 60% of students are active duty or military veterans, and 17,000 are enrolled through the GI Bill. All students receive some form of financial aid, and APU's 19:1 student-to-faculty ratio supports a tight-knit learning community that combines the resources of a large research university with the intimate, individualized instruction of a liberal arts school.
APU's online AA in Communication prepares students for a range of professional opportunities in industries like communications, public relations, marketing, journalism, business management, public policy, corporate training, and writing. All coursework emphasizes real-world, applicable skills, and many faculty members are industry leaders at Fortune 500 companies and government agencies. In addition to operating as a terminal associate's, the AA in Communication can be levered into several related bachelor's tracks in Business Administration and Management, and an AA in Business Administration is available, as well. Average degree completion time is less than two years.
9) Northeast Mississippi Community College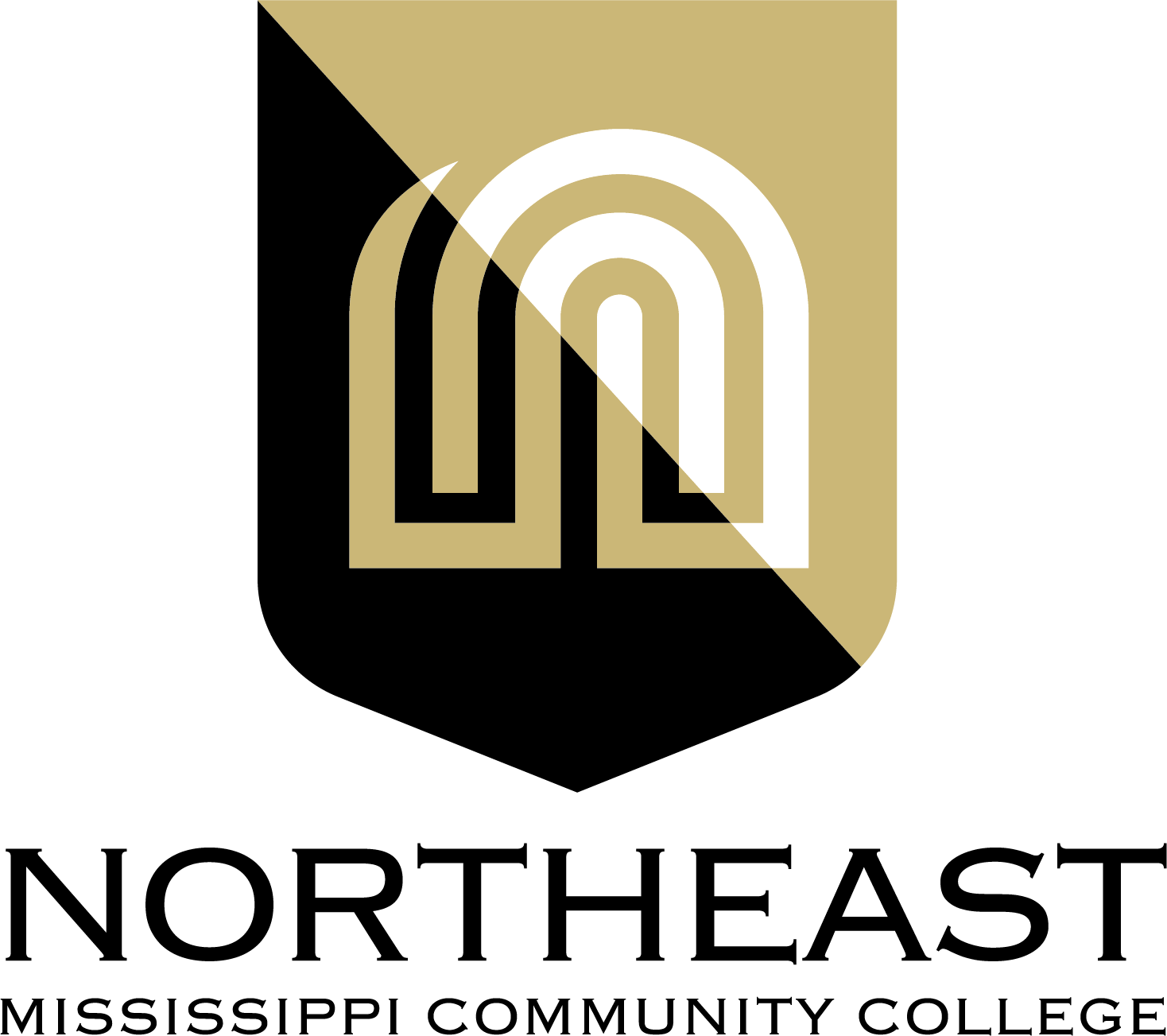 Northeast Mississippi Community College is a two-year public school serving Alcorn, Prentiss, Tippah, Tishomingo and Union Counties with certificate and associate programs (AA and AAS). All programs emphasize employer-driven, industry-specific instruction, and classes are highly flexible and customizable to accommodate a variety of non-traditional students and adult learners. Online classes deliver through the Mississippi Virtual Community College and offer several tools, from group discussion boards to chat rooms and tech support. Nearly all students receive some form of financial aid, and the college's 18:1 student-to-faculty ratio encourages a vibrant, collaborative atmosphere and an intimate classroom experience.
NMCC offers an associate's in Marketing Communications and Public Relations Management for students interested in pursuing careers in advertising, marketing, promotions, media, and business. In addition to extensive technical training, students learn a range of essential skills for the workplace, including how to: deliver clear and effective message across multiple platforms; analyze and distill complex data into easily digestible content; manage and leverage mass media platforms; and develop, implement, and monitor marketing strategy, brand identity, and public relations initiatives. To supplement core coursework, students have the opportunity to choose from a selection of electives, and completion of an internship is highly encouraged to add a real-world component to the associate.
10) Central Penn College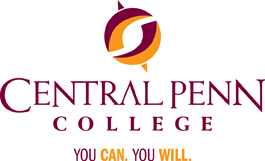 Founded in 1881, Central Penn College has a total enrollment of about 1,400 and ranks among the best colleges in the North region according to US News. With degrees available at the associate's, bachelor's, and master's levels, CPC's impressive 9:1 student-to-faculty ratio promises a tight-knit learning community that balances collaborative education with a tailored, personalized instruction approach to accommodate every student's needs. Nearly 70% of classes have fewer than 20 students and none over 49. For those interested in financial aid opportunities, 83% of full-time undergrads receive some form of tuition assistance.
Central Penn's online associate's in Communications prepares students to communicate effectively using a variety of media. Core requirements of the 40-credit major track include Public Relations, Media Writing, Journalism, Writing for Public Relations, Communications Law, and Communications Ethics, among others. Students also have the opportunity to customize the program through electives, and all students choose either a capstone or internship to complete the curriculum. Among essential skills covered, communication students will: learn to write press releases and other written communications; identify and solve problems in public relations, multimedia, desktop publishing, journalism, and advertising; learn and apply industry copy standards, and develop a professional portfolio. Nearly 85% of CPC alumni have a job or are pursuing advanced degrees within a year of graduating.