The 10 Best Bachelor's in Public Relations Degree Programs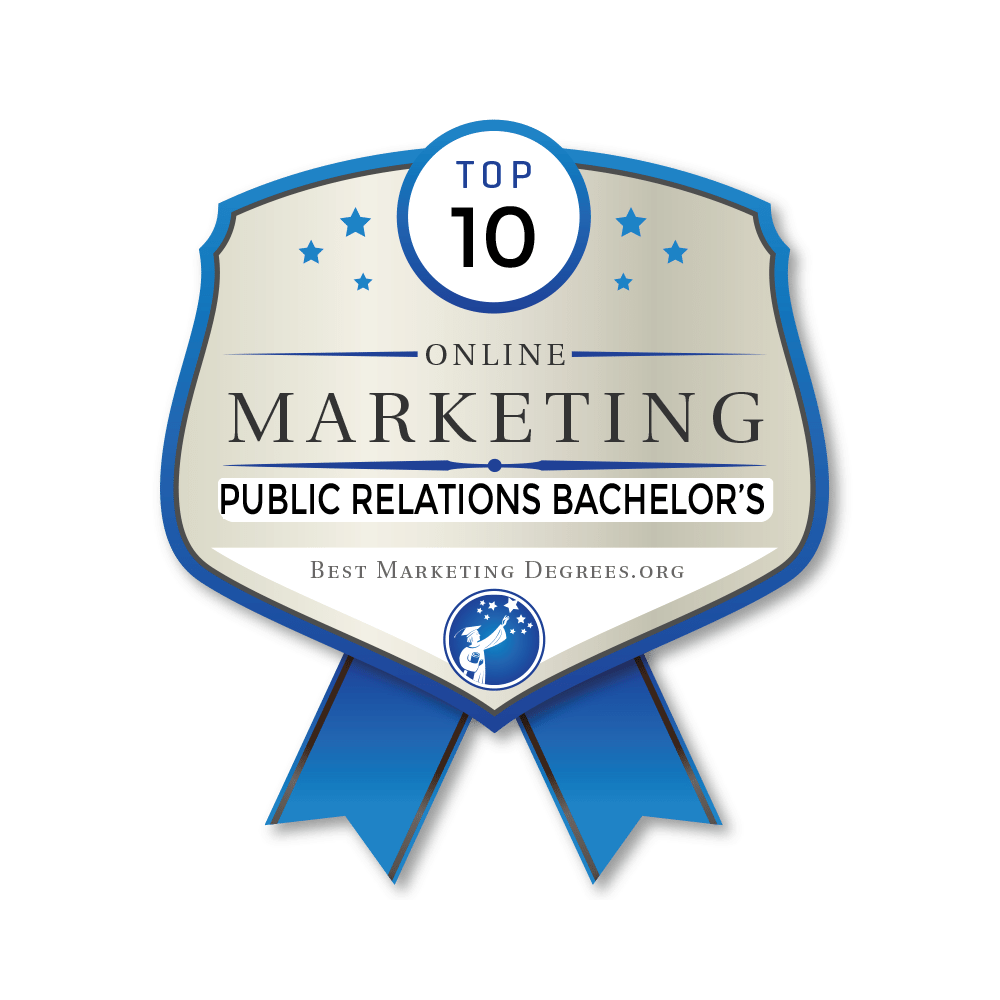 We live in an increasingly connected world and these connections have changed the way we communicate in a major way. Our society is forever altered by social technologies and in turn, this is greatly impacting the way that companies and the public interact with each other. Consequently, there is a growing demand for public relations professionals capable of adapting to the new ways people consume content, communicate, and connect. If you have an interest in communications, you may want to consider public relations undergraduate programs to develop the skills needed to help people and organizations strategically connect with each other. The industry we know is rapidly evolving and so is the field of public relations. Public relations professionals are generally responsible for the creation of a brand, helping clients connect with their audience, and for maintaining a positive public image or a strong brand affinity. At times, public relations experts can be expected to take on the role traditionally managed by marketing or at the very least, to ensure that marketing and advertising match the overall brand and image. These mutually beneficial relationships go far beyond the political landscape as organizations from across the board need public relations professionals on staff to relay information effectively. This trend toward a greater demand for communications professionals in business is especially apparent in the healthcare industry. According to the
U.S. Bureau of Labor Statistics
, positions for public relations specialists are expected to grow by 24 percent through 2018. Career opportunities with a bachelor program will prepare you for include Public relations specialist, Account executive, Marketing manager, Special events coordinator, Copywriter, and more. Thus, getting your bachelor's in public relations can make you an important asset to governments, corporations, public affairs and nonprofit organizations. Because of this immediate reach and global access, skilled public relations professionals are needed now more than ever to direct the social media strategy and to help connect with their audience. As someone in a position where you are reaching out to consumers, getting to know your audience, market and competition is key. The more you know about your audience, the better you can present them offers that make contextual sense to their experience. Creating a brand and projecting a certain image to the public takes a lot of hard work and the programs evaluated below will give you the skills to do whatever is necessary to make sure your clients are well represented in the eyes of the media and to the public. Whether it's speech writing, coordinating campaigns, managing crisis or upholding a brand's image, a good bachelor's program will not only challenge you but will prepare you to cover a full range of perspectives. You will gain the skills to operate within a global economy and plan strategic PR campaigns, using new media and innovative marketing tools. You will also develop your writing and presentation skills to help you engage with audiences across any media channels, conduct research and get strategic insights on your target audience while learning about their behavior. Basically, the programs selected below will provide a comprehensive education as well as the level of precision needed to tackle the various communications challenges related to the field of public relations.
FEATURED ONLINE PROGRAMS
University of Denver – University College

Denver, CO & Online

>Master's in Marketing Communication

Create integrated marketing campaigns that are driven by strategic objectives, reach clearly defined audiences, and deliver desired results. You'll discover the power of brands and determine how to craft, deploy, and measure campaigns from start to finish. Receive hands-on experience as you evaluate traditional and digital marketing communication tactics and dig deep into marketing trends: social, mobile, email, search, and more. Highlights:

Top 100 university
100% online
No GRE
SPONSORED
In this article, we have profiled the 10 best online bachelor programs in public relations according to the following 3 metrics affordability, flexibility enhancing components and core curriculum.
1. California Baptist University

California Baptist University (CBU), established in 1950, is a private, Christian, liberal arts university sitting on a beautiful 160-acre campus in urban Riverside, CA. CBU's Online and Professional Studies program was designed specifically to serve working professionals with family responsibilities but who require flexibility in education, offering over 25 master's degrees with 45 concentrations. Accredited by the Western Association of Schools and Colleges–one of six official academic bodies responsible for the accreditation of American universities–CBU ranked #1 "Graduate Education Faculty Credentials and Training" in 2015 and is currently ranked #30 "Best Value Schools" and #31 "Best Regional Universities West" by
U.S. News & World Report
. California Baptist University enrolls approximately 9,100 students and offers a 100% Christian faculty and staff. California Baptist's Bachelor of Arts in Public Relations will help students develop skills in social media, media relations, event planning, campaigns for nonprofits and businesses, PR strategies, and public relations writing while stressing the importance of ethics, social media, and branding. Upon graduation, students will be prepared to work in public and private sectors in PR firms, PR departments in Corporations, nonprofit organizations, government agencies, health care, educational settings, and more. The 45-credit-hour curriculum integrates faith into learning and requires 7 upper division courses and 12 credit-hours of concentration coursework in Integrated Marketing Communication, International Public Relations, Media Relations and Writing, New Media, or Strategic Communication and Planning. Upper division requirements include Overview of the Magazine Market; Media Law, Ethics, & Copyright; Copy Editing for Print & Online Media; Principles, History & Professional Practice of Public Relations; PR Writing; and Laboratory & Field work. The program guarantees affordability because of a $12,444 annual tuition rate.
Affordability: 12,444
Flexibility Enhancing Components: N/A
2. University of Florida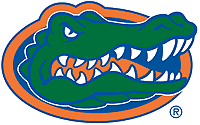 The University of Florida (UF), established in 1853, is a public research institution. Top faculty in the country includes 2 pulitzer prize winners. For over 3 decades, UF has been a member of the Association of American Universities, the prestigious higher-education organization comprising the top 63 public and private institutions in North America. The school can be found on a suburban, 2,000-acre campus (that was recently renovated and expanded) in Gainesville, FL– ranked among the "best places to live and play" in the United States by National Geographic Adventure. Accredited by the Southern Association Of Colleges And Schools Commission On Colleges–the regional accreditor which monitors, evaluates, and accredits education institutions in the 11-state Southeast area–UF is currently ranked #14 Best Public Universities and #42 Best National Universities by
U.S. News & World Report
. University of Florida enrolls approximately 52,000 students, promises a student-faculty ratio of 21:1, and 48.6% of classes cater to less than than 20 students. University of Florida's Bachelor of Science in Public Relations (BSPR) offers one of the most in-depth curricula in the country and ranks among the best in the nation. The program will prepare students for careers as public relations practitioners in businesses, public relations firms, government agencies and nonprofit organizations both nationally and internationally. The program emphasizes a balance between skills and conceptual courses and helps students focus on fundamental disciplines such as writing, research, strategy, mass communication law, and visual communication. Notably, the program offers extreme affordability due to a $3,876 annual tuition rate.
Affordability: 3,876
Flexibility Enhancing Components:
3. Franklin University

Franklin University, founded in 1902, is a private, nonprofit institution of higher education catering to adult learners and the second-largest private university in the state of Ohio. Offering an excellent array of student services and resources, the establishment can be found on a 14-acre campus in downtown Columbus, OH–there are three regional campuses in other central Ohio cities, as well as another in Indianapolis. Accredited by the Higher Learning Commission–Franklin has been accredited by the HLC since 1976–Franklin University matriculates roughly 45,000 total students and promises a student-faculty ratio of 15:1. Franklin University's Bachelor of Science in Public Relations offers students an opportunity to research, develop, and implement persuasive and promotional campaign strategies appropriate for corporate, governmental, and nonprofit organizations. Students will learn to use a variety of media to influence public opinion, manage an organization's reputation, examine and utilize research techniques and methodologies, and strategically manage communications. The 8 core- and 9 elective-course curriculum emphasizes essential skills like writing, speaking, and social media, as well as behavioral knowledge. The program also offers professional development courses, electives in Organizational Communication, Customer Relationship Management, Introduction to Grant Writing for Nonprofits, etc. Finally, a capstone examines the strategies involved in planning and managing communication and public relations where students must complete a final project that demonstrates planning and managing communication for organizational goals. The program provides prestige because faculty members have many accomplishments. Moreover, the program offers affordability due to a $11,881 annual tuition rate. Finally, the program provides flexibility due to a maximum transfer-credit policy of up to 94 semester hours, flexible scheduling options of 6-, 12-, and 15-week courses, evening classes, multiple start dates, and two degree options.
Affordability: $11,881
Flexibility Enhancing Components: Transfer Credits, Accelerated Options, Multiple Start Dates, Evening Classes
4. University of Memphis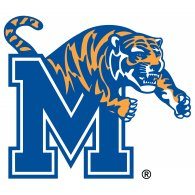 The University of Memphis (UofM), started in 1912, is a public, coed, metropolitan research university that offers comprehensive and innovative academic programs and an ideology concerned with the challenges of an increasingly globalized society. The establishment sits on an urban, sustainable 1,600-acre campus that provides a safe and secure environment in Memphis, TN–there are at least 239 buildings across eight campus sites. Accredited by the Southern Association Of Colleges And Schools Commission On Colleges (SACSCOC), UofM ranks #Tier 2 National Universities by
U.S. News & World Report
for 2018. University of Memphis registers approximately 17,176 undergraduate and 4,127 graduate students. University of Memphis' Bachelor of Arts degree in Public Relations is online and focuses on the application of theory, research data, and problem-solving techniques in the development of comprehensive public relations strategies. The program prepares students for careers in corporate, nonprofit, and agency settings. Students will acquire skills in writing, social media, design, and audience research and learn how to execute campaigns for clients. The program offers core courses that emphasize the development, scope, and modern role of public relations; problem solving; lectures; and application of major public relations tools and practices. Emphasis is also placed specifically on communication tactics; research procedures such as sampling, instrument design, information gathering, data processing, analysis and reporting; crisis management; and strategic planning. The program guarantees prestige because the department is accredited by the Accrediting Council for Education in Journalism and Mass Communication; the public relations program specifically is certified by the Public Relations Society of America. Finally, the program offers affordability due to a $9,125 annual tuition rate.
Affordability: $9,125
Flexibility Enhancing Components: N/A
5. Point Park University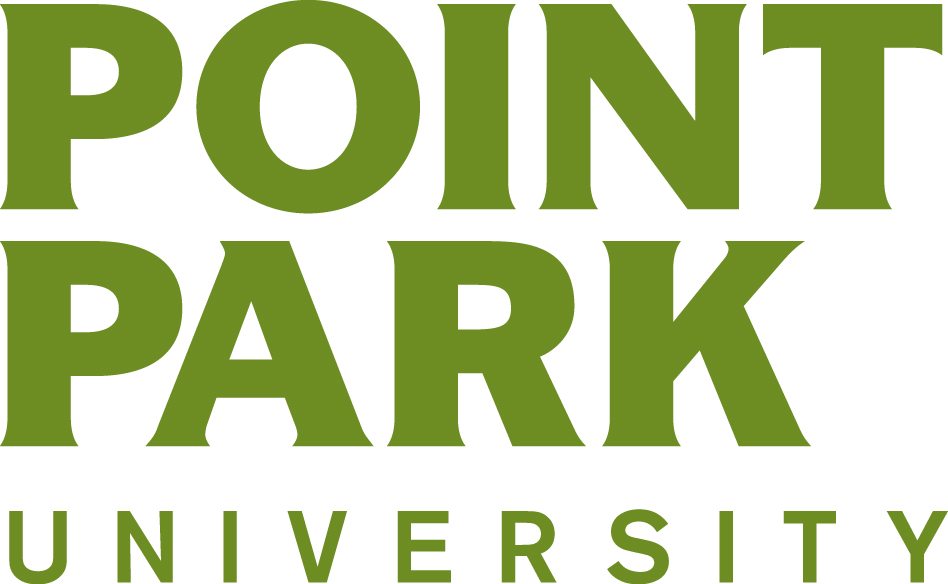 Point Park University, established in 1960, is a private, liberal arts, non-profit university offering relevant, high-quality, and career-focused education where students benefit from internships and job opportunities with leading companies and organizations. The establishment occupies an urban campus in Nestled in the heart of Downtown Pittsburgh, PA. Accredited by the Middle States Commission On Higher Education, Point Park ranks #102 Regional Universities North by
U.S. News & World Report
for 2018. Point Park University matriculates approximately 3,276 undergraduate students, provides a student-faculty ratio of 13:1, and 74.6% of classes cater to less than than 20 students. Point Park University's Bachelor of Arts in Public Relations and Advertising has an average completion time of 2-4 years. The 32-credit-hour program requires 6 core and 4 elective courses that are each 8 weeks long. Coursework taught by established professionals in the industry covers public relations and advertising fields to give students a competitive edge. Core topics include: Broadcasting, Communication Law, Media Ethics, Reporting, and Electronic Media Management. The program provides prestige because it earned a ranking for Best Online Bachelor's in Advertising or Public Relations Programs in 2017 by
Best Degrees Programs
. Finally, the program offers affordability because 99% of students receive financial aid and the annual tuition is only $12,875.
Affordability: $12,875
Flexibility Enhancing Components: N/A
6. Removed by editor
7. Colorado State University-Global Campus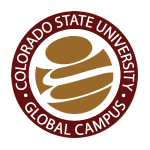 Colorado State University-Global Campus (CSU-Global), founded in 2007, is a not-for-profit state school with administrative offices in Greenwood Village, CO–a suburb of Denver. Although the university has brick-and-mortar offices, CSU-Global is the first and only 100% online state university in the United States. Accredited by The Higher Learning Commission–the regional accrediting body for the North Central Association of Colleges and Schools–CSU-Global Campus ranks #15 Best Online Bachelor's Programs by
U.S.News & World Report
for 2018. The university promises flexibility with monthly start dates and 8-week course lengths. Tuition is very competitive and guaranteed, which means the rate is locked and will not increase so long as students remain enrolled and in good academic standing. Military scholarships and tuition discounts are also offered. CSU-G enrolls approximately 10,700 undergraduates and 3,700 graduate students annually. Colorado State University-Global Campus' Degree Specialization in Public Relations is for students who wish to enhance other degrees with a focus on media relations. Students will learn about the written and verbal communications skills needed to be spokespeople for various organizations, learn to coordinate special events and fundraising campaigns, learn how to run a political campaign, and learn about social media management. The 15-credit-hour curriculum requires 5 core courses that emphasize promotions, publicity, community affairs, internal relations, writing, and special events planning. Coursework includes: Principles of Public Relations, Public Relations Techniques, Campaign & Event Planning, Social Media & Public Relations, and International Public Relations. The program offers prestige because all graduate instructors hold a Ph.D. or terminal degree in their field, have years of experience working in their field, and have been specially trained in the technology and teaching methods geared toward online learning environments. Moreover, the program guarantees affordability thanks to a $8,400 annual tuition rate. Finally, the program guarantees flexibility with a many media relations specializations.
Affordability: $8,400
Flexibility Enhancing Components: Several Specializations
8. Removed by editor
9. Penn State University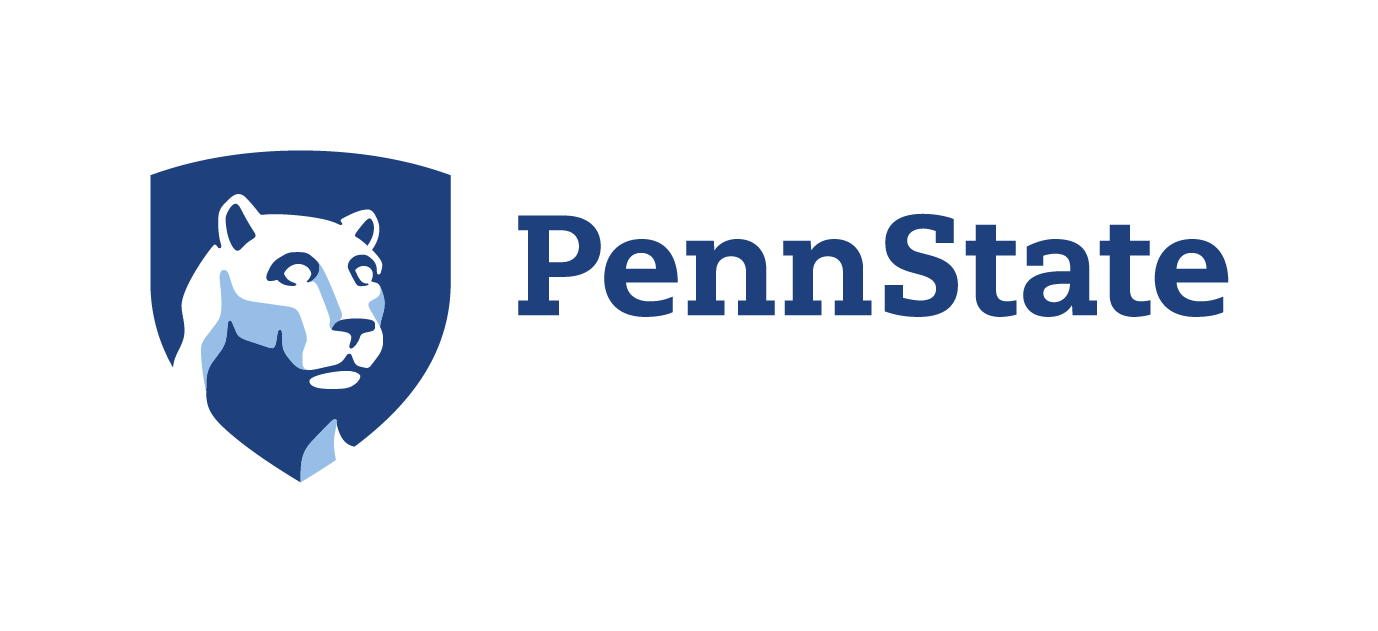 Pennsylvania State University (Penn State), established in 1855, is a public, research-intensive institution. The school occupies an urban, 8,556-acre campus surrounded by mountains in University Park, PA–within the Borough of State College and College Township. Also accredited by the Middle States Commission on Higher Education, Penn State is currently ranked #50 Best National University and #14 Top Public Schools by
U.S. News & World Report
. Pennsylvania State University registers about 40,742 undergraduate students, promises a student-faculty ratio of 16:1, and 38.9% of classes cater to fewer than 20 students. Penn State's Bachelor of Arts in Advertising/Public Relations with an option in Strategic Communications is an interdisciplinary program tailored for professionals who want to advance their careers in strategic communications. Graduates will acquire the ability to create, execute, and evaluate organizational communication strategies and create targeted, comprehensive communication strategies to advance organizational goals. The program also emphasizes complex problem solving, effective communication, research and analytic techniques, goal-setting and project-planning, organized communications campaigns, and creative thinking. The 38-credit-hour curriculum–35 core credit-hours plus an additional 3 credit-hours of Strategic Communications–focuses on psychology, statistics, law, research, and other disciplines that can be used to build a strong foundation of effective communication for diverse organizations. The program offers prestige because it earned a Best Bachelor's Online ranking in 2017 from
U.S. News & World Report
. Finally, the program provides affordability with a $13,678 annual tuition rate.
Affordability: $13,678
Flexibility Enhancing Components: N/A
10. Southern New Hampshire University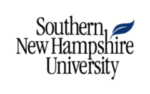 Southern New Hampshire University (SNHU), founded in 1932, is a private, nonprofit university located in Manchester, NH. Despite its humble beginnings, a recent leadership change has turned SNHU into one of the largest universities in the country, enrolling 34,000 online and offering over 200 programs online alone. SNHU is known for its innovative curriculum offerings; for instance, SNHU is the first university to offer a 3-year Bachelor's in Business Administration. Southern New Hampshire University currently ranks #86 best "Regional University North" in
U.S. News National Best College List
2017. Including online students, the university enrolls approximately 63,000 students. Despite its massive enrollment numbers, Southern New Hampshire University still manages to offer a 15-to-1 student-faculty ratio. Southern New Hampshire University's BA in Communication with a specialization in Public Relations is an online program that blends traditional communication channels and emerging technologies and prepares students for a career in corporate, government, agency, or nonprofit settings. The program promotes students' ability to communicate effectively by strengthening written and verbal communication skills. The 33-credit-hour program requires 11 core courses that enhance students' critical skills in thinking, writing, research, strategic planning, and execution–coursework includes: Electronic Public Relations, Writing for Public Relations, Media Ethics & Law, and a Public Relations Campaign Planning Seminar. The program promises prestige because faculty members have years of real-world, hands-on experience. Additionally, the program promises affordability with a $19,200 annual tuition rate. Finally, the program promises flexibility thanks to an accelerated option.
Affordability: $19,200
Flexibility Enhancing Components: Accelerated Option