What Is Social Media Marketing?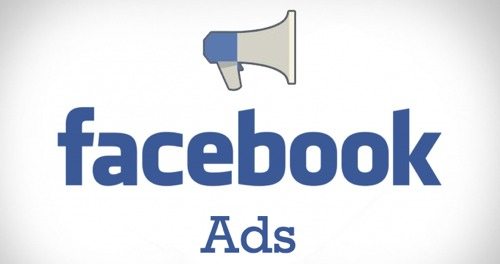 Social media marketing is a term used to refer to the process of increasing website traffic through various online social networks. Internet marketers utilize these social platforms to reach a targeted audience. The use of social networks can achieve many goals such as increasing customer base, acquiring product and industry feedback and building name recognition and company awareness. Over the last decade, the use of social media has grown exponentially. Nowadays, it's a near requirement for businesses to engage their consumers and audience through these innovative new social marketing techniques.
The Role of Social Media Marketing In Business
Social media is an ever-increasing number of networks that are open and accessible to anyone anywhere on the planet. Due to this fact, businesses try to engage the large market available on these platforms. Actually, this form of marketing is the most effective and least expensive compared to all the other alternatives available. Additionally, with the increasing use of mobile devices, it's now easier than ever for users to log-in at their convenience. Companies and businesses are therefore able to reach a far greater number of potential customers than they would through traditional methods.
FEATURED ONLINE PROGRAMS
University of Denver – University College

Denver, CO & Online

>Master's in Marketing Communications

The Marketing Communication master's concentration prompts you to analyze consumer behavior, conduct market research, and engage the power of brands and messages in order to develop powerful digital marketing strategies. Evaluate various tactics, measure their effectiveness, and explore the intricacies of working with or in complex, multi-functional teams to execute compelling marketing campaigns.

Highlights:

Top 100 university
100% online
No GRE
SPONSORED
A major advantage for businesses is the ability to keep their customers up-to-date on new products being launched, new promotions and sales, and changes in a company's day-to-day activities. It can be very expensive and almost impossible to reach each customer through traditional means – social media marketing can save a lot of money in advertising costs. Also, through the increasing use of QR codes, a marketer can provide conveniently accessed information and updates on products and services straight to the customers phone. This modern technology has been adopted by many companies attempting to keep up with the steady pace of advancement. Small business owners who grasped this concept early have enjoyed a growth in their customer base that they would have never imagined possible ten years ago.
Blogs are another form of social media that provide businesses with a platform from which they can help consumers better understand their products and services. Companies use blogging to gauge the popularity of their products, build market data, and to start discussions that interest their customers. Blogs are the perfect social media platform for providing consumers with in-depth and comprehensive details about a company's products. Customer feedback and testimonials can then be acquired, gauged for overall reaction and then used in other social marketing campaigns.
Other Uses For Social Media Marketing
Not only do social media networks have the potential to increase a business's consumer base, but they can also build its image and name recognition. Currently, there is stiff competition in almost every aspect of marketing and advertisement. Therefore, product branding and promotions have become the most important strategies to get leverage over the competition. Without a well-planned social promotional campaign, it can be tough to properly target the right audience. A company that utilizes the latest social marketing techniques is almost guaranteed to see an increase in name and product recognition as well as continuous growth in loyal customers.
Another great advantage social media offers businesses is data gathering and product testing. It's simple and inexpensive to reach a multitude of virtual "product testers" with a design or concept and receive valuable feedback within days. The money saved on focus groups and testing phases can then be reinvested back into the company.
Social media marketing is not only exclusive to businesses, but it's also been used successfully in politics and advocacy. Political candidates at every level, from the President to City Council, have utilized this new way of reaching the people. A lot of candidates find it easier to make known their stances and viewpoints through a well-timed and perfectly worded Tweet or status update. Other people find this method effective for reaching like-minded individuals for advocacy campaigns and building awareness for causes.
How To Implement Social Media Marketing For A Business
It is simple to setup a one-off, social media advertisement and promotional campaign. Where using these networks becomes difficult is in managing an ongoing and effective social strategy that reaches the right people. One solution is to use a company that specializes in this new area of marketing. These companies manage all the social media accounts of a business. They ensure that regular updates on multiple platforms are posted consistently, and they endeavor to attract as much traffic as possible by using the latest techniques. Social media management is a new concept, but it's growing in popularity every day.
Most social media management companies specialize in attracting customers through Facebook and Twitter. These companies are highly skilled and knowledgeable in implementing the latest marketing tactics and strategies to build an audience and get them involved. They can entice Facebook users to like, post on your page or engage in discussions. On Twitter, they can build your followers by posting intriguing and thoughtful updates. These companies vary in size from a single person to a full-on team of specialists.
A small business doesn't need a large social marketing team to manage their accounts. This is where an expert in internet marketing comes in. A social media manager is a single person that does everything a management company does but on a smaller scale. They typically have a proven background of successfully increasing website traffic, amassing followers and building Internet presence. They call on their experience and expertise to ensure that their employers stay in the minds of the social media community.
Skilled use of the numerous and various social media platforms is essential for any business interested in building their customer base, research audience reaction and acquire market data. The exponential growth of these networks and their users means that a company has to build a presence or risk getting left behind by the competition.