What Is Mobile Marketing?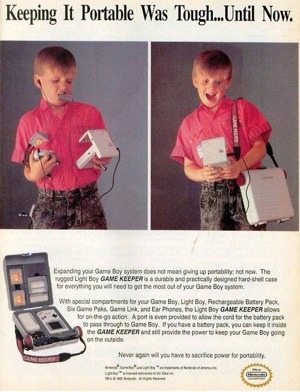 Mobile marketing is a marketing technique that targets users on their mobile devices, including phones, tablets, iPods and more. Since the introduction of the Smart Phone and apps, businesses have been using mobile marketing techniques to advertise their businesses. Consumers are spending more time than ever on their mobile devices, making it the perfect place to showcase your business. Mobile marketing is the recent past, the present, and the future of both inbound and outbound marketing techniques.
Why Should Your Business Use Mobile Marketing?
A recent study reports that approximately 40% of internet time is spent using a mobile device. That means almost half the time that consumers are using the internet, it is from a mobile device. Using a mobile marketing technique can double your advertisement exposure. While PC retail conversion rates are still the highest at 3.3%, tablets are coming close behind at 2.2% and smart phones at .7%. This is huge considering that years ago mobile devices weren't even in the competition. If your business hasn't gone mobile, there has never been a better time. With 2013 having a 200% increase in mobile searches over the previous year, mobile devices are expected to take over and pass up PC use within the next year.
FEATURED ONLINE PROGRAMS
University of Denver – University College

Denver, CO & Online

>Master's in Marketing Communications

The Marketing Communication master's concentration prompts you to analyze consumer behavior, conduct market research, and engage the power of brands and messages in order to develop powerful digital marketing strategies. Evaluate various tactics, measure their effectiveness, and explore the intricacies of working with or in complex, multi-functional teams to execute compelling marketing campaigns.

Highlights:

Top 100 university
100% online
No GRE
SPONSORED
Mobile Ads
Mobile ads are ads that are condensed to fit on a mobile device screen. These are the type of ads that appear on your smartphone, tablet, iPod, and other mobile devices. There are many different types of mobile ads varying in size, format, and style. Many different social media outlets and apps offer their own mobile ad options allowing you to advertise your business on a number of different locations with different styles and users.
Types of Mobile Ads and Marketing Techniques
There are many different types of marketing techniques available for mobile devices. Different strategies will work better for different businesses depending on their specific target audience and the type of business they run. Below are a few ways that you can advertise your products and services via mobile advertisements.
Mobile Applications
Mobile applications are one of the best places for businesses to place mobile ads. Approximately 80% of active mobile time is spent using apps. Game aps use the majority of this time. While you can create an app for your business if you desire, you don't have to in order to use apps to market your business. There are different services that help advertisers like Google AdMob. These services help you create mobile ads that will appear in other apps and games either as a banner or as a full screen loading page or video.
Mobile Search Advertisements
Mobile search advertisements are similar to regular Google search ads, but optimized for mobile devices. Google has a service called Enhanced Campaigns for AdWords users that allows users to create mobile ads along with their traditional online ads. Using Google to create mobile search ads allows you to use features called mobile ad extensions. These extensions include mobile site links that allow users to use links to go to specific areas of your site easily, click-to-call which allows users to call your business with a click of a button, Google offers which allows businesses to post discount offers beneath their ads to attract more customers, click to download which allows users to download a selected page with the click of a button, and local ad extensions which allow you to target local audiences including a link to a phone number and a map.
Location Marketing Ads
Location marketing deals with targeting audiences that are within a certain range of the location of your business. These ads only appear when the user is within a selected radius of the business. With the fact that one in every three mobile device searches are for local solution, local marketing is a huge strategy for mobile marketers.
Facebook Mobile
Facebook has millions of mobile users at any given time and fortunately, they have their own advertisement services for businesses. Facebook gives advertisers the opportunity to create ads that will be integrated into the mobile app and the news feed of your target audience.
Mobile In-game Marketing
As previously stated, 80% of mobile time is spent in apps and the majority of that is within gaming apps. In-game marketing is a mobile marketing technique that allows you to place your ads in games. During loading screens you may have a short advertisement video or a banner may pop up at the top of the screen during a game.
QR Codes
QR codes are the square boxes that users can scan using their mobile devices. When these codes are scanned, they will bring users to the website that the code is linked to. QR codes are a great way to allow people to learn more about your business offers. It is easier for people to scan a code than to enter in a web address and the element of surprise makes it much more interesting.
Tips for Optimizing your Mobile Ads
Mobile ads are a bit different than tradition PC ads in that the screens are very small so the ads must be compact and less wordy. Consumers don't like crowded ads that are hard to read or understand, so in this case it is best to keep it simple. Remember who your target audience is. If they are younger and likely to play games, than in-game ads are a great marketing strategy. If your target audience is local, local-based mobile search ads would be a better marketing strategy for your business. Try a combination of different mobile advertising strategies and keep track of which ones are bringing in the most customers. The most successful techniques are the ones you want to put your hard-earned money into. Remember, there is no need to put all of your eggs in one basket, if a variety of different marketing strategies work for your business, use what works for you and your business.