What Are The Highest Paying Marketing Jobs?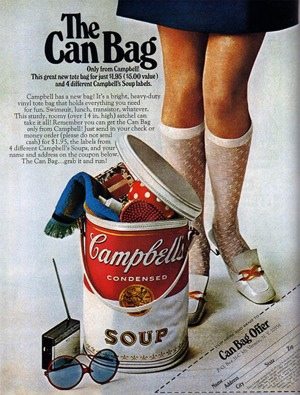 If you are working in marketing or advertising with the hopes of one day landing a position that pays well within your field of study, here is some valuable information about some top positions that pay very well in the field of marketing. This information is helpful if you are planning to one day acquire one of these top jobs. However, being selected for interviews and acquiring jobs within these fields may be fiercely competitive. With data compiled from websites like glassdoor.com, salary.com, and indeed.com, here is a list of those top paying jobs along with salaries and job descriptions. 1)
Top Executive for International Marketing – $250k – $290K
Due to the Internet, there are always new opportunities available in Internet marketing. The Internet has altered international marketing. In the past, international marketing was once reserved for large multinational corporations. Nowadays, any business with a website can market internationally. The Internet is the portal for international marketing, and that allows any business to become a global business. Because of the expansion of the Internet, it now offers careers for individuals who are interested in international marketing. Not all jobs will have a salary like the one above, but with experience and a portfolio of successful international marketing, you can then present yourself for higher-paying job opportunities that offer salaries like the ones indicated above.
FEATURED ONLINE PROGRAMS
University of Denver – University College

Denver, CO & Online

>Master's in Marketing Communications

The Marketing Communication master's concentration prompts you to analyze consumer behavior, conduct market research, and engage the power of brands and messages in order to develop powerful digital marketing strategies. Evaluate various tactics, measure their effectiveness, and explore the intricacies of working with or in complex, multi-functional teams to execute compelling marketing campaigns.

Highlights:

Top 100 university
100% online
No GRE
SPONSORED
2)
Chief Marketing Officer – $120K – $300K
This is a top level marketing position. The skills that are usually required include the ability to plan and administer all marketing aspects of the company, from guiding external advertising agencies to assessing opportunities. These marketing professionals usually have a result driven portfolio and an array of impressive accomplishments. Individuals in these positions can often implement an effective marketing plan, evaluating the current marketing environment, and analyze existing opportunities or potential threats to the company's marketing position. In order for any company to remain successful and competitive, the marketing executive must be able to oversee the effectiveness of various marketing strategies and develop, modify, and adapt as needed. 3)
Sales Channel Development Managers – $115k to $270K
Sales jobs have the direct link for enhancing the company's revenue. One area in sales and marketing is identified as "Channel Development." Executives in this field are responsible for the implementation and development of productive sell strategies. They are usually familiar with the structure of various sales channels, including partner channels. They are also very knowledgeable of the appropriate methods required in reaching sale goals while maximizing the company's revenue. Sales Channel Development Managers are also familiar with utilizing sales channels to expand the company's customer base, grow the business, and solve many customer related problems. Years of successful sales experience are usually required for this position. 4)
Marketing Director – $90K – $190k
This individual usually holds the top position in the marketing department. This position usually consists of overseeing the company's marketing program. Marketing directors are usually responsible for planning and developing products or services, marketing research in an effort to remain competitive within specified sales channels, and overseeing external advertising. This position normally requires a broad range of marketing and advertising expertise. A bachelor's degree and at least seven to eight years of experience in marketing management are usually required. Strong skills in verbal communication, writing, and critical thinking are also a necessity. A good marketing director has the ability to multitask, lead others, and pitch in when necessary to meet the company's goals and objectives. 5)
E-Commerce Marketing Director – $90k – $190k
There are many companies that will offer a separate position for its E-Commerce Marketing Director. Job qualifications and requirements are usually equivalent to that of the marketing director, but a specialization in e-commerce is often required. 6)
Database Marketing Executive – $150k – $180k
Direct response marketing usually includes marketing techniques that elicit direct contact. It seeks to offer a direct response from those who receive its marketing message. The database marketing manager oversees the development of targeted marketing programs, while hoping to deliver tangible results by acquiring new customers. This individual usually manages a group of managers, statistical analysts, and assistants who sole purpose is to utilize the company's marketing database for increasing sales results. A bachelor's degree with extensive knowledge and data collection and analysis are usually required for this position. Top level executives usually possess a strong level of understanding when it comes to database software. 7)
Account Management Executive – $115k – $240k
Account management generally has to do with profit and loss. Account managers are usually responsible for maintaining key business relationships, negotiating sales contracts, and securing a sale. Executive level account management oversees the direction of how account management functions. They implement and oversee policies and goals when managing accounts along with client acquisition and retention. A bachelor's degree along with 10 years of successful sales experience is usually required for this position. Supervisory experience will likely be required since the job entails the managing of other individuals. 8)
Communications Director – $150k- $180k
This position will oversee all communication on behalf of the organization. Primary responsibility includes keeping employees informed about current sales goals and practices through various internal communication programs. This executive usually oversees the preparation, design, and planning of employee information in addition to developing policies and procedures for maintaining employee communication standards. This position normally requires an advanced degree in human resource communications, marketing communications, or a related field with at least 10 years of related experience.