The 20 Most Affordable Online Bachelor's in Public Relations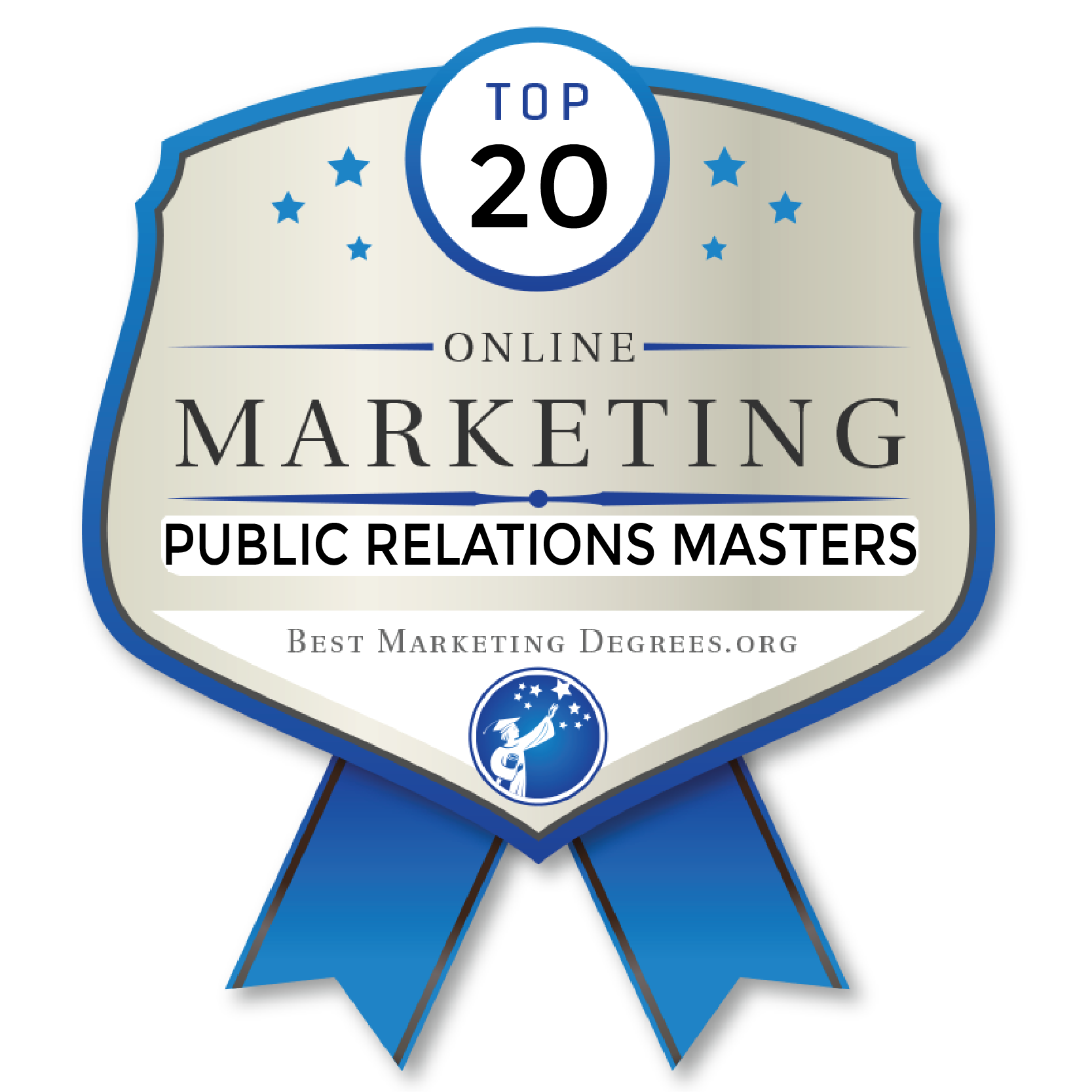 Public Relations is a challenging, growing field that encompasses a number of career paths. With infinite voices vying for attention, organizations of all types are desperate to communicate their messages and value to an oversaturated market. Working in PR, you'll do:
Extensive research
Craft messages that further organizational goals
Plan publicity strategies and campaigns
Organize and execute promotional events
Act as the face of your organization
And so much more.
The U.S. Bureau of Labor Statistics found the 2017 median pay for public relations specialists was $59,300 annually. They also found there were approximately 259,600 of these positions, and projected a 9% growth between 2016-26 (about 23,000 new jobs). The typical entry-level education for these roles is through a Bachelor's program. As a PR professional you'll find job opportunities in:
Business
Advertising
Media
Journalism
Politics
Non-profits
And working for any other organization that interacts with segments of the public.
Communications and Public Relations Bachelor degrees are some of the most popular undergraduate degrees available, in part because of the versatility they allow. Students who study Communications or PR can be found working in just about every sector of the economy, and/or go on to study a wide breadth of subjects impacted by communication in their graduate studies. We've gone through an ocean of PR Bachelor's degrees to offer you the following affordable options. We ranked these programs using the following methodology:
Undergraduate tuition
Percent of undergraduates that receive financial aid
National rankings
Delivery format (online, on-campus, or hybrid)
Time the degree takes to earn.
FEATURED ONLINE PROGRAMS
University of Denver – University College

Denver, CO & Online

>Master's in Marketing Communication

Create integrated marketing campaigns that are driven by strategic objectives, reach clearly defined audiences, and deliver desired results. You'll discover the power of brands and determine how to craft, deploy, and measure campaigns from start to finish. Receive hands-on experience as you evaluate traditional and digital marketing communication tactics and dig deep into marketing trends: social, mobile, email, search, and more. Highlights:

Top 100 university
100% online
No GRE
SPONSORED
Let's get into our excellent, affordable Bachelor's in Public Relations options:
1) Columbia College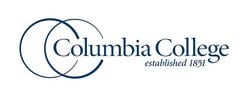 Columbia College is a private, non-profit independent liberal arts school in Columbia, Missouri. It was founded in 1851. Columbia has a covenant with the Christian Church (Disciples of Christ). The Missouri institution is the flagship for dozens of Columbia College campuses in 13 states, the Internet, and Cuba. The school offers undergraduate and graduate degrees, and certifications, through departments of Art, Business Administration, Humanities, Science, Nursing, History, Criminal Justice and many more. Columbia received the designation of a "Best Midwestern University" by The Princeton Review in 2014. Nearly 13,500 students attend Columbia, which has a 27:1 student-to-faculty ratio. Throughout its history Columbia has been determined to modernize and evolve higher education. Columbia offers a Public Relations and Advertising Major. Students can earn a Bachelor of Arts or a Bachelor of Science in this discipline, and students can take classes at the Columbia and Fort Sill, Oklahoma campuses. Students choose a Public Relations or Advertising Track within this major. Sample Public Relations courses include Organizational Behavior, Intercultural Communications, International Business, Crisis Management, and much more. You'll learn how to create and promote a public image for people, businesses and other organizations. The program focuses on visual, verbal, and written elements of successful public relations.
Undergraduate Tuition: 11th ($8,700)
2) University of Florida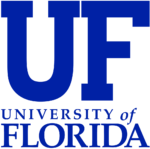 UF is a senior member of the State University System of Florida. It was established in 1853, and operates from Gainesville, Florida. Over 52,600 students attend the school, which offers a 19:1 student-to-faculty ratio. UF is a public, sea-grant, space-grant, and land-grant research school with an incredible reputation. Some of the degree topics offered include: environmental management in agriculture and natural resources, health education, biology, entomology, industrial and systems engineering, and Latin. Students also can pursue doctoral degrees in education, audiology, philosophy, classical studies, nursing practice, public relations and pharmacy. The University of Florida is also consistently ranked as one of the top-value schools in the country by sources like Princeton Review and Smart Money Magazine. In 2018 it was ranked the ninth best public university in the country by USNR. UF offers an online Bachelor of Science in Public Relations. Graduates will leave the program ready to get between organizations and the environments and people they interact with. In the program you'll build significant skills and understanding in areas like writing, research, strategy, mass communication law and visual communication. Students will learn to anticipate reaction to events, analyze and communicate public opinion, advise management on plans of action, then create and deploy an organization's response to events, or advocate for policies/perceptions that are beneficial to it. Students will be prepared to work as Media Coordinators, Fundraising Managers, Communications Specialists, Account Executives and much more.
Undergraduate Tuition: 1st ($3,876)
3) Arkansas Tech University

ATU is a public university founded in 1909. It's headquartered in Russellville, Arkansas. That campus concentrates on undergraduate and graduate education, while the ATU-Ozark Campus is focused on Associate's degrees and certifications. It conveys degrees through Colleges of Applied Sciences, Arts & Humanities, Business, Education, Natural & Health Sciences, and Professional Studies and Community Outreach. Since 1995 ATU has invested $180 million into upgrading its infrastructure, and has added more than 40 programs of study. There are over 11,800 students at ATU, which offers a 19:1 student-to-faculty ratio. Arkansas Tech offers a Bachelor of Professional Studies that comes in concentrations of Workforce Technology, Applied Leadership, Criminal Justice, Industrial/Organization Psychology, Child Development, Interdisciplinary Studies, Agricultural Business, and Public Relations. Students will work on their verbal and written communication, research and problem solving abilities, leadership, and much more. Upper level public relations courses include Community Journalism, Project Design, Group Communication, Persuasive Theory and Audience Analysis, among many others. The program culminates in a Capstone Project in which students build an ePortfolio demonstrating what they've learned throughout the program.
Undergraduate Tuition: 3rd ($6,624)
4) University of Memphis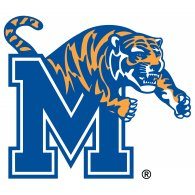 U of M is a public research university headquartered in Memphis, Tennessee. It was founded in 1912. The school is comprised of thirteen colleges and schools, including Arts and Sciences, Business and Economics, Communication and Fine Arts, Education, Engineering Nursing, Law, Music, and more. It also is home to several centers for advanced research in technology, earthquakes, intelligent systems, distributed learning, along with business and economic research. U of M offers Bachelor's, Master's, and Doctoral degrees, in addition to graduate certificates. Over 21,500 students attend the school, which offers a low 14:1 student-to-faculty ratio. Its online programs are ranked 125th on USNR's Best Online Bachelor's Programs list. U of M offers an online (and on-campus) Bachelor's in Public Relations. Through it, students will have opportunities to work with local clients on actual communication problems. Senior students have also worked on campaigns for the school's football team. Students have interned at organizations like St. Jude, FedEx, Archer Malmo and Obsidian PR. In the program students will learn to build awareness and positive associations with an organization, monitor the media to see how their organization or client is being portrayed, take action when the image of an organization, product or client is threatened, and much more. Students can also join Meeman 901 Strategies, which is a student-run strategic communication firm.
Undergraduate Tuition: 12th ($9,125)
5) University of Alabama at Birmingham

UAB is a public university that was established in 1969. Over 20,900 students attend UAB, which has a 19:1 student-to-faculty ratio. Over 110 countries are represented in its student body. The school offers 140 programs broken into 12 academic divisions leading to bachelor's, master's, doctoral, and professional degrees. Top areas of study include social and behavioral sciences, the liberal arts, business, education, engineering, and health-related fields. UAB is ranked 129th among all National Universities, and 80th among Best Value schools by USNR. UAB has more funding than all other Alabama universities combined. UAB offers an entirely online Bachelor of Science in Marketing. You'll learn how to create ideas, work within a budget, make moves that result in profit, and manage, massage and create media. Students will learn how to incorporate social and technological trends into PR campaigns. This is a versatile program, and students will be prepared for careers working in advertising, public relations, marketing, and sales. This program also lets students access HireABlazer, UAB's online career management service. UAB has been named among the Top 100 "Best Online Bachelor's Programs" by USNR, and has also been commended by the Princeton Review for four consecutive years for its diversity.
Undergraduate Tuition: 7th ($8,040)
6) Point Park University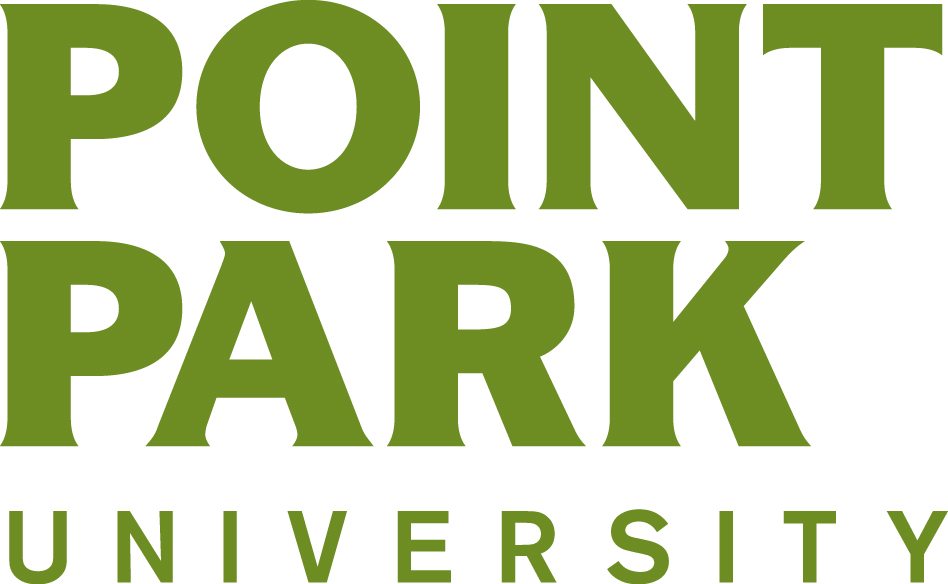 Point Park is a private, non-profit university based in downtown Pittsburgh, Pennsylvania. It's a comprehensive doctoral-level university that has an illustrious liberal arts tradition. Point Park was founded in 1960. Over 4,200 students attend the school, which has a 13:1 student-to-faculty ratio. Point Park conveys over 100 undergraduate and graduate degree programs, and is divided into four schools: School of Arts & Sciences, School of Business, School of Communication and Conservatory of Performing Arts. USNR ranks Point Park 105th among Regional Universities North (one of the more competitive regions in the country). Point Park offers an online Bachelor of Arts in Public Relations and Advertising. It helps students gain experience in advertising, as opposed to just PR, and focuses on hands-on courses. The program culminates in a a capstone project where you will students work with an agency to create a marketing campaign for a corporate or nonprofit client. The program can be completed in 2-4 years, and its next start date is October 21st, 2018. It's offered in a fully digital, flexible environment that includes student support from application through graduation. You'll get to choose from electives like Branding and Corporate Identity, Graphic Design, Media Planning and Buying, Mass Media Internship, among many others.
Undergraduate Tuition: 21st ($12,875)
7) West Virginia University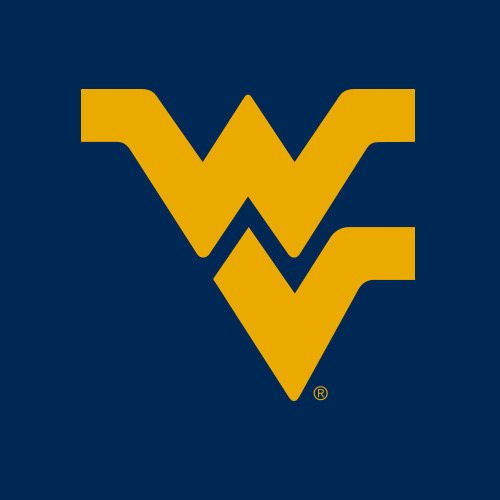 WVU is a public, land-grant university known for its intense research activity, and has been classified as an "R1" Research University (Very High Research Activity) by Carnegie. It was established in Morgantown, West Virginia in 1867. Over 28,400 students attend WVU, which has a 20:1 student-to-faculty ratio. The school offers students 191 different bachelor's, master's, doctoral, and professional degree programs through 15 colleges in campuses throughout West Virginia and around the world. WVU boasts schools of pharmacy, medicine, public health, law, media, education & human resources, business & economics, creative arts and more. WVU offers an online Regents Bachelor of Arts with a concentration in Public Relations. It prepares students for careers in media relations, event planning, corporate communications, community relations, crisis management, publicity and promotion, public affairs, and government relations, among other positions. The PR emphasis portion of this degree is comprised of two prerequisite courses (6 credit hours) and four 300-level courses (12 credit hours). Sample courses include Writing for Public Relations, Applied Public Relations, Media Ethics and Law, and IMC for Public Relations.
Undergraduate Tuition: 6th ($7,992)
8) Arkansas State University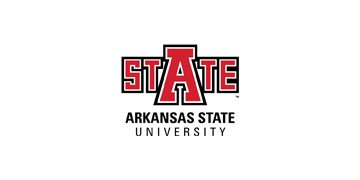 Arkansas State University is a public research university founded in 1909. It's the flagship campus of the Arkansas State University system. Nearly 14,000 students attend Arkansas State, which has a 17:1 student-to-faculty ratio. In 2017, USNR ranked it #61 in the Southern region. It offers master's, bachelor's and associate degrees through colleges of Agriculture and Technology, Business, Education, Engineering, Fine Arts, Humanities and Social Sciences, Media and Communication, Nursing and Health Professions, and Sciences and Mathematics. In recent years, ASU has been increasing its selectivity, and has seen a growth in average GPA of its students and an uptick in its Honors College student body in response. Arkansas State offers an online Bachelor of Arts in Communication Studies. Students have the option to pair this degree with other online A-State degrees like a B.A. in Criminology, B.A. in Political Science, or B.A. in Sociology. This program gives students a versatile look at communication from many perspectives, including public relations. The curriculum tackles communication theory through experiential learning that will forge graduates into effective interpersonal, professional and organizational communicators. Sample courses include Organization Communication, Principles of Persuasion, Communications Research Methods, among many others.
Undergraduate Tuition: 4th ($6,990)
9) University of Texas Permian Basin

UTPB is a public university in Odessa, Texas. It was founded in 1973, and is part of the UT System. The school is named after the geological formation, which has created an oil boom, prompting significant growth at UTPB and the area. It conveys Bachelor's and Master's degrees through colleges of Nursing, Engineering, Education, Business, and Arts and Sciences. In total, students can access 35 undergraduate and 18 graduate programs through UTPB. It consistently ranks among the top 5 Texas public universities for students employed or accepted in graduate/professional school one year after graduation. Over 7,000 students attend UTPB, which offers a 20:1 student-to-faculty ratio. UTPB offers an entirely online Bachelor of Arts in Communication. Courses are offered in 7-week sessions, quicker than usual. Students can also choose from six start dates for the program. The program gives students a look at the communication theories and the influence of modern media on businesses, societies and cultures worldwide. USNR has ranked UTPB's online Bachelor's among the nation's top 50 Best Online Bachelor's Degree Programs. Sample courses include Research Methods, Theories of Communication, and Argument and Persuasion, among many others. Students can also choose to minor in psychology or sociology as part of this program.
Undergraduate Tuition: 2nd ($5,774)
10) University of North Dakota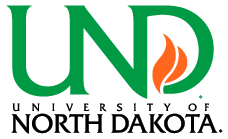 University of North Dakota is the state's oldest school. In fact it predates the state it self. UND was founded in 1883, six years before North Dakota. It has over 14,400 students, and an 18:1 student-to-faculty ratio. UND offers students access to 224 fields of study, with 90 undergraduate majors, 73 undergraduate minors, 54 master's programs, 27 doctoral programs, two professional programs (medicine and law), and a specialist diploma program in educational leadership. It also has an interdisciplinary program allowing students to earn a degree in a customized course of study. Its online program has received consistent high marks from USNR, and it also has been commended for being a military-friendly online school. UND offers an online (or on-campus) Communication (B.A.). It will teach students to create effective messages in any medium, and focuses on the significant impact of language throughout society. In the program, students can choose an area of focus from the following: Strategic Communication, Digital Journalism, Advertising, Social Media Strategy, Digital Analytics, and Public Relations. Students will have the opportunity to intern at a news agency, broadcast company, advertising firm or other, comparable organization. They'll also have a shot at studying abroad and specializing in international communication. The school notes that 94% of UND Communication graduates are employed or pursuing graduate degrees.
Undergraduate Tuition: 8th ($8,136)
11) New England College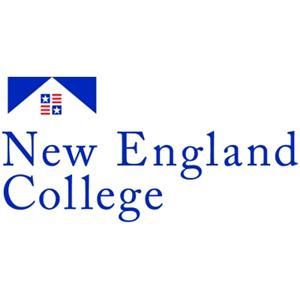 NEC is a private, non-profit college based out of Henniker, New Hampshire. Currently over 2,800 students attend the school, enjoying an 18:1 student-to-faculty ratio. It offers 37 bachelor's degree programs, 12 master's degree programs, and one doctoral degree program through schools of Arts & Sciences, Education, Management, and Natural & Social Sciences. USNR ranked New England #146-#187 in its "Regional Universities – North, Tier 2" in 2018. It also ranked tied for 107th out of 1,388 on the USNR "Best Online Bachelor's Degree Programs" list. The school puts an emphasis on experiential learning over theoretical. NEC offers a 100% online Bachelor of Arts in Communication with a Concentration in Public Relations and Advertising. Sample courses include Advertising and Promotion, Principles of Public Relations, Cross-Cultural Communication, and Advertising: History and Criticism. The program prepares students for a number of careers, including working as a manager in Public Relations, Advertising, Social Media, and much more. In the program you'll learn what goes into a successful PR or advertising campaign. NEC focuses on how cross-cultural communication can help individuals and organizations. Students will learn about the fundamentals of PR, analyze advertising, look at consumer trends and tackle challenges to PR professionals.
Undergraduate Tuition: 19th ($12,150)
12) California Baptist University

BU is a private, Christian, liberal arts headquartered in Riverside, California. It was founded in 1950, and is affiliated with the California Southern Baptist Convention. Currently the school serves over 9,900 students, and offers a 17:1 student-to-faculty ratio. CBU offers 76 majors and 52 minors for undergraduates, as well as 31 Master's and three Doctoral programs. USNR has ranked CBU 32nd among Regional Universities West, 20th among Best Value Schools, and 7th among Most Innovative Schools for 2019. CBU offers an online Bachelor of Arts in Public Relations. It can be completed in just 16 months. The program begins with foundational communication and journalism courses, then goes on to cover a breadth of topics that includes interpersonal communication, media law, ethics and copy, editing for print and online media, principles of marketing, layout and design principles, and public relations campaigns and strategies. CBU has ensured the program looks at PR from a Christian perspective. Students will be prepared to work as Speechwriters, Copywriters, in Corporate Communications, Training & Development, and much more.
Undergraduate Tuition: 20th ($12,444)
13) Grand Canyon University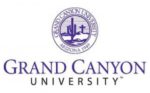 GCU is a private liberal arts school, established in 1949. It's based out of Phoenix, Arizona. GCU was purchased by Grand Canyon Education Inc. in 2004, and became a for-profit, Christian research university, making it the first for-profit Christian college in the country. Currently, GCU serves over 75,000 students online with undergraduate, graduate, and doctoral degree programs in education, liberal arts, business, science, engineering, math, Christian theology, and health care. It has a 19:1 student-to-faculty ratio. GCU has had a powerful impact on Arizona's economy. An economic impact study conducted in 2015 estimated GCU contributes $1 billion into the state's economy annually. GCU offers an online and on-campus Bachelor of Arts in Communications. On-campus courses are conferred in 15 weeks, but only 7 weeks online. The program will help students unearth how to, "construct messages, common characteristics of effective communication and contextual factors that influence individuals personally or as business professionals." All of the skills gained will apply immediately to jobs in public relations, political communication, human resources, sales and marketing. Students will build competencies in research development, conflict and advocacy, public relations, organizational and small group communication and much more through the program. Up to 90 credits of the 120 required for this program can be transferred in.
Undergraduate Tuition: 29th ($17,050)
14) University of Louisville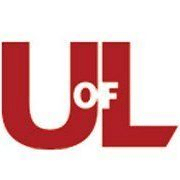 The University of Louisville (UofL) is a public university in Kentucky. It was established in 1798. Louisville is a member of the Kentucky state university system. When it was founded, it was the first city-owned public university in America. Louisville offers bachelor's degrees in 70 fields, master's degrees in 78, and doctorate degrees in 22 through 12 schools and colleges. Over 21,400 students attend UofL, and it has a 15:1 student-to-faculty ratio. Louisville offers an online Bachelor of Arts in Communication. The program features 100% online classes, exciting internship opportunities, and professional student advising to help students plan their degree format. Students will focus on research and coursework that delves deep into the rhetorical, organizational, interpersonal, and mediated contexts and perspectives that make up modern communication. Louisville also offers a Bachelor of Science in Communication that requires more communication credits, whereas the B.A. requires more foreign language and liberal arts credits and fewer credits in communication.
Undergraduate Tuition: 25th ($15,034)
15) Regent University

Regis University is a private Jesuit university founded in 1877 and located in Denver, Colorado. The university is highly regarded as U.S. News & World Report ranked it 201st among National Universities for 2019. Over 9,400 students attend Regis, which has a 42:1 student-to-faculty ratio. Regis is divided into five different colleges: Regis College; The Rueckert-Hartman College for Health Professions; the College of Contemporary Liberal Studies; the College of Computer and Information Sciences; and the College of Business and Economics. It offers 30 different online bachelor degrees, including Accounting, Computer Science, and Nursing. The university also offers 42 different online graduate degrees including a masters of Information Assurance, a masters of Business Administration, and a Doctor of Nursing Practice. Regent offers an online (and on-campus) B.A. in Communication Studies with a focus in Advertising-Public Relations. You'll learn the theories and practices that lead to successful branding and marketing. You'll be prepared to work as a Copywriter, Account Manager, Media Relations Specialist, and a Marketing Coordinator, among other positions. Learning outcomes include familiarity with marketing communication campaigns, media choice, creative development and media analysis. You'll learn how public relations pieces support marketing plans, and design communications that accomplish organizational goals. Regent has several related degrees to this program at the Bachelor, Master and Doctoral level.
Undergraduate Tuition: 26th ($16,438)
16) University of Minnesota Crookston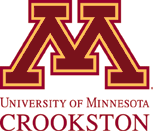 UMC is a four-year, public university in Crookston, Minnesota. It's one of five campuses that make up the University of Minnesota system. Crookston was founded in 1966. Students can access 34 undergraduate degree programs (majors), 39 areas of concentration, and 22 minors through four academic departments: Agriculture and Natural Resources; Business; Liberal Arts and Education; and Math, Science and Technology. In 2004 the school got approval from the University of Minnesota Board of Regents to offer 14 more majors, fulfilling a commitment to expand programming. Over 2,800 students attend the school, which has a 16:1 student-to-faculty ratio. UMC has ranked in the top four on the U.S. News & World Report "Best Colleges" in the "Midwest Public Regional Colleges" category consecutively from 1998 to 2017. UMC offers an online (and on-campus) Bachelor of Science (BS) in Communication. In it, students choose from one of three three areas of emphasis: writing, organizational communication/public relations, or communication studies. No matter the emphasis area, students will study "communication theory and practice in the creation, presentation, and evaluation of coherent messages." The Organizational Communication/Public Relations curriculum will prepare graduates to work in Media Relations, Public affairs and information, Corporate communication, and much more. Students will also work on portfolio-building materials that can be used in their career.
Undergraduate Tuition: 15th ($11,700)
17) Drexel University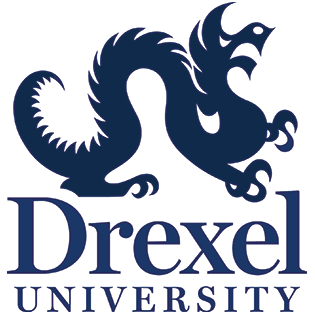 Drexel is a private research university with three campuses in Philadelphia. Nearly 24,200 students attend Drexel, which has an 11:1 student-to-faculty ratio. It offers students access to over 70 undergraduate programs and more than 100 master's, doctoral, and professional programs. The school was founded in 1891 by financier and philanthropist Anthony J. Drexel. A unique aspect of Drexel is the school offers students a co-opeducation program (co-op) in which they can get 18 months of paid, full-time work experience in the field they're studying before graduating Drexel. In 2017, U.S. News & World Report ranked Drexel tied for 96th among national universities in the United States, and tied for 14th in the "Most Innovative Schools" category. Drexel offers an online BS in Communication with a concentration in Public Relations. They also offer a BA version of the program. Students will learn how to announce news, plan conferences, appear on television on behalf of an organization, or work on special events, press conferences, media plans, video production, or writing and editing content. Many communication graduates continue on to graduate study of law, business, or communication. This program begins with a common core of courses that cover communication theory and methods. Then, in the PR concentration students will learn how to assist organizations as they deal with communication and relationship challenges they face interacting with their target audiences.
Undergraduate Tuition: 31st ($22,371)
18) Arizona State University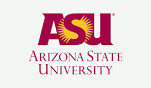 Arizona State University is one of the largest public higher education institutions in the country. Over 51,100 students attend ASU, which has a 20:1 student-to-faculty ratio. It was established in 1885. USNR's 2019 rankings named ASU No. 1 among the Most Innovative Schools in America. It was the fourth year in a row that they received the distinction. Some of ASU Online bachelor's degrees include communications, art history, business, film, and justice studies. It also offers master's degrees in legal studies, nutrition, English, electrical engineering, as well as doctoral degrees in behavioral health and leadership and innovation. Its online resources include enrollment counselors, academic advisers, and success coaches. ASU Online lets students choose from six start dates each year. ASU offers an online Bachelor of Science in Communication. Its next start date is 10/10/18. Its courses cover business and professional communication; leadership, persuasion, and social influence; conflict and negotiation; intercultural communication in the global marketplace; the impact of gender, race, and class on communication; and training and development. It will prepare students for a career in sales, human resource management, public relations, event planning, nonprofit management, and any other position that prizes critical thinking, statistics and research, and effective communication. There are 40 total classes in the program, and classes are offered in 7.5 week sessions. This program is fast track eligible, so students can plan a schedule that works for them with an academic advisor.
Undergraduate Tuition: 13th ($10,370)
19) Colorado Christian University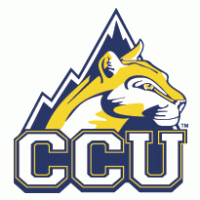 Colorado Christian is a private, interdenominational Christian university based in Lakewood, Colorado. It was created in 1914. CCU serves nearly 7,400 students, offering a 16:1 student-to-faculty ratio. Its degrees are conferred through its College of Undergraduate Studies and College of Adult and Graduate Studies. CCU students can access over 100 degree programs and licensure and certification programs through them. The American Council of Trustees and Alumni has given CCU an "A" grade many times, based on a comparison of CCU and over 1,000 other universities. The schools were measured for their strengths in composition, literature, foreign language, American history, economics, mathematics and science, then given the grade. CCU offers an online Bachelor of Arts in Communication Studies. Classes are offered in 5-week blocks. The next start date is October 8th. The program is aimed at helping students function in a variety of business and marketing environments. You'll be educated on how to manage people or messaging for an organization. As a graduate of the program you'll be desired by organizations with need for public relations, medial or legal communication help. You'll also learn practical skills, like how to write speeches or market products.
Undergraduate Tuition: 34th ($29,360)
20) National University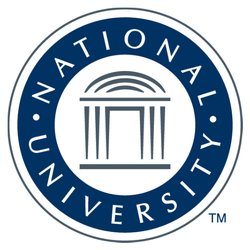 NU is a private, nonprofit California university, founded in 1971. Nearly 17,100 students attend the school, which has a 19:1 student-to-faculty ratio. NU conveys programming through its College of Letters and Sciences, the Sanford College of Education, the School of Business and Management, the School of Engineering and Computing, the School of Health and Human Services, and the School of Professional Studies. Its online programming was designed to maximize engagement and interactivity. It utilizes streaming videos, real-time discussions, multimedia learning material, and online classrooms. Its online programs are often concentrated (with some taking only 4 weeks to complete). NU designed its online programming this way to help working, adult learners take classes compatible with their lifestyles. NU's endowment is within the top 200 in the country. NU offers an online Bachelor of Arts in Integrated Marketing Communications. It prepares students for careers in marketing, sales, advertising, fundraising, PR, or any other persuasive positions. You'll build traditional communication skills along with specific comms skills in print, broadcast, social, personal and mobile media. Sample courses include e-Marketing, Communication Campaigns, Persuasion, Critical Thinking and Ethics, among many others. You'll learn the importance of high-quality research, and see how it can impact and improve effective communication.
Undergraduate Tuition: 5th ($7,195)