About
Best Marketing Degrees was created to explore the intersection of marketing and marketing education. If you've found yourself here, you've probably enjoyed some of our commentary or higher education rankings, and already know that marketing is an exciting and essential field for every organization.
If you've ever found yourself excited to learn how the viability of products is pieced together, how ads online work, or how presenting products differently can lead to different outcomes, then perhaps marketing is the field for you.
Contributing Editor: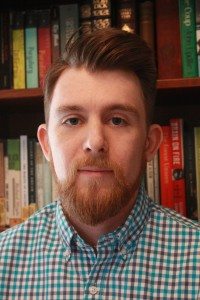 Josh R Jackson is a writer, content marketer, and data journalist. A graduate and former instructor at the University of Arkansas, Josh taught online writing in the Sam Walton School of Business and completed a master's degree in English in 2015. He interned with Explainify, Northwest Arkansas' premier online video marketing company, where he wrote copy and edited content for the company's video scripts and guest posts. Having worked both sides of the aisle in terms of business and academia, Josh knows how long a good marketing degree should take to complete, what it should teach, and how much it should cost. You can reach him at j.r.jacksonian@gmail.com if you have any questions pertaining to BestMarketingDegrees.org.